The Story so far...

1970's- FM radio, Alternative Magazine & 1st US Indie Distributor of Euro Rock

1980's- D.I.Y. LP + Cassette & CD label

1990's- Distribution via the WWW

2010- Eurock.com ~ Multimedia Podcasting, Interviews & Reviews.
Label & Artist Submissions Accepted...
Webzine
Exclusive Post Millennium Interviews
w/ Musicians & Producers
Pioneers of Euro Electronic
Space, Progressive, Experimental Music
Past ~ Present ~ Future!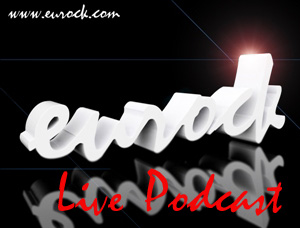 Podcast
A Special New Feature!
Subscribe & Keep Up with the
Latest New Releases
MP4 Excerpts
Interviews w/ CON, Cluster,
Damo, Mani & More...
Download from:
Eurock.com
or
Apple iTunes
M
ikhail Chekalin
Gallery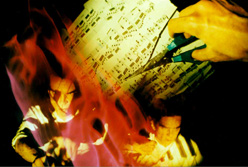 I
nterview
M
usic
Art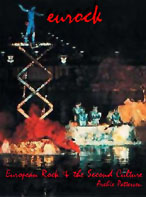 EUROCK ~ European Rock
& the Second Culture

A 30 Year History of Experimental Music
Electronic, Progressive & Space Rock
Interviews – Biographies – Reviews
7 X 10 ~ 714 Pages
250 Pictures ~ 2,700 Artists Indexed

Read the Reviews

THE GOLDEN AGE
CD-ROM

Eurock Magazine 1973-93

"The Millennium Edition"
Updated to the Year 2000

A Special Enhanced CD that contains 40 minutes of music by Japanese master musician Hiro Kawahara (of Heretic).

Plus CD-ROM session that includes 25 minutes of 16-bit audio w/ digitized video by Amon Düül II, Popol Vuh and Urban Sax,
the complete texts of all original EUROCK Magazine back issues, rare photos, discographies & index.
Special Bonus ~ the Millennium issue EUROCK Magazine 2000 ~

System Specifications
PC: Pentium 166 or higher, Windows 95/98/NT, 32 MB RAM
MAC: PowerPC, 166 MHz, OS 8, 32 MB RAM

Promo
Manual
Press
Archie 1
Archie 2


ELECTROACOUSTIC MUSIC VOL. IV (CD)


Price:

$24.00




These are the latest 4 volumes of the excellent Electroshock compilations. All produced in VERY LTD. EDITIONS of 300! Each features a cross section of Easter European artists, and Western musicians as well; the full spectrum of sonic possibilities is on display, dark ambient, cosmic, Industrial and Electroacoustic experimentalism. These compilations are all a MUST fans for adventurous EM. Order pronto as EUROCK has LTD. QUANTITIES IN STOCK!