The Story so far...

1970's- FM radio, Alternative Magazine & 1st US Indie Distributor of Euro Rock

1980's- D.I.Y. LP + Cassette & CD label

1990's- Distribution via the WWW

2010- Eurock.com ~ Multimedia Podcasting, Interviews & Reviews.
Label & Artist Submissions Accepted for Review...
Webzine
Exclusive Post Millennium Interviews
w/ Musicians & Producers
Pioneers of Euro Electronic
Space, Progressive, Experimental Music
Past ~ Present ~ Future!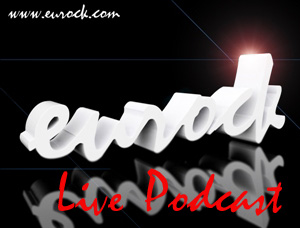 Podcast
A Special New Feature!
Subscribe & Keep Up with the
Latest New Releases
MP4 Excerpts
Interviews w/ CON, Cluster,
Damo, Mani & More...
Download from:
Eurock.com
or
Apple iTunes
M
ikhail Chekalin
Gallery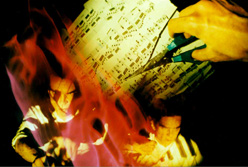 I
nterview
M
usic
Art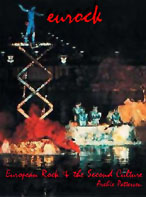 EUROCK ~ European Rock
& the Second Culture

A 30 Year History of Experimental Music
Electronic, Progressive & Space Rock
Interviews – Biographies – Reviews
7 X 10 ~ 714 Pages
250 Pictures ~ 2,700 Artists Indexed

Read the Reviews

THE GOLDEN AGE
CD-ROM

Eurock Magazine 1973-93

"The Millennium Edition"
Updated to the Year 2000

A Special Enhanced CD that contains 40 minutes of music by Japanese master musician Hiro Kawahara (of Heretic).

Plus CD-ROM session that includes 25 minutes of 16-bit audio w/ digitized video by Amon Düül II, Popol Vuh and Urban Sax,
the complete texts of all original EUROCK Magazine back issues, rare photos, discographies & index.
Special Bonus ~ the Millennium issue EUROCK Magazine 2000 ~

System Specifications
PC: Pentium 166 or higher, Windows 95/98/NT, 32 MB RAM
MAC: PowerPC, 166 MHz, OS 8, 32 MB RAM

Promo
Manual
Press
Archie 1
Archie 2
Klassik Krautrock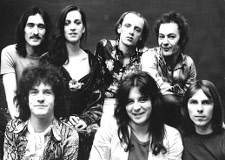 Amon Duul 2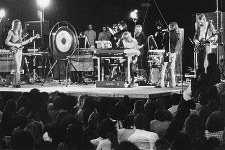 Ash Ra Tempel Live Paris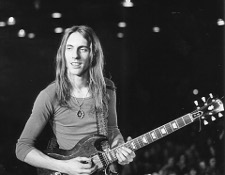 Manuel Göttsching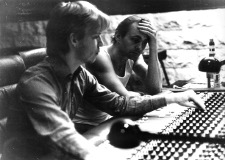 Baumann & Roedelius in Studio '78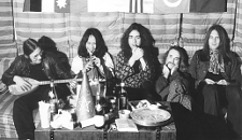 Can

Embryo in Tangiers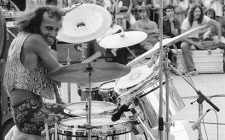 Guru Mani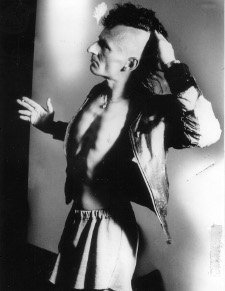 Klaus Dinger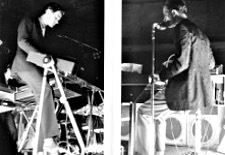 Ralf & Florian - LIVE USA 1975

Bartos & Fleur - LIVE USA 1975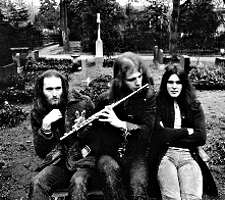 Mythos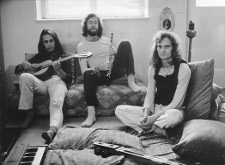 Popol Vuh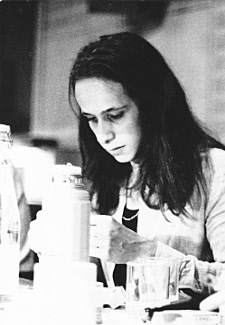 Conny Viet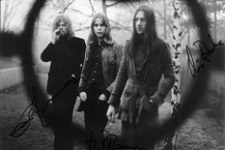 Tangerine Dream OHR Era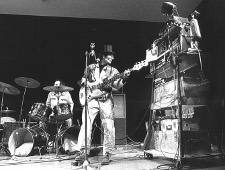 Uli Trepte Spacebox LIVE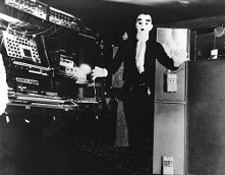 CON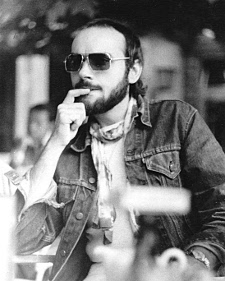 Wolfgang Sequenza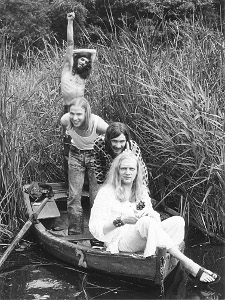 Wallenstein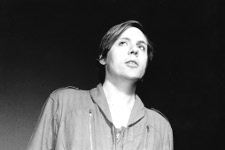 Klaus Schulze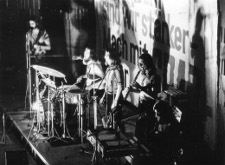 Floh de Cologne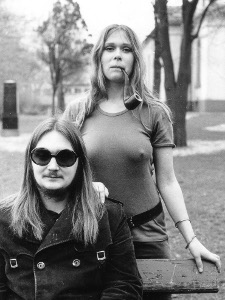 Emtidi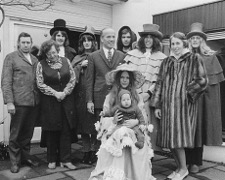 Hoelderlin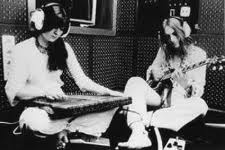 Manuel & Rosi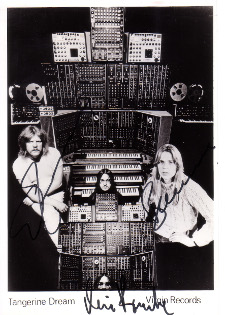 Tangerine Dream Virgin Era

Witthuser & Westrupp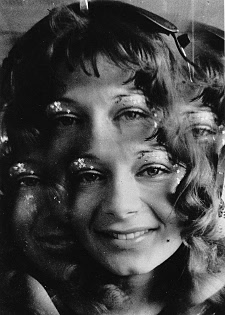 Starry Eyed Girl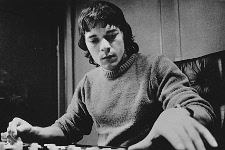 Robert Schroeder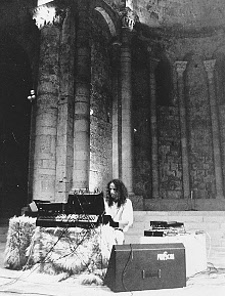 Rolf Trostel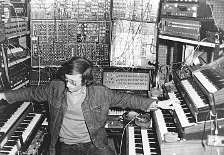 Rudiger Lorenz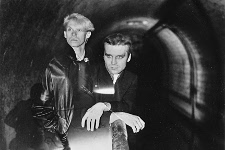 Din A Testbild

Der Plan
Artistes Français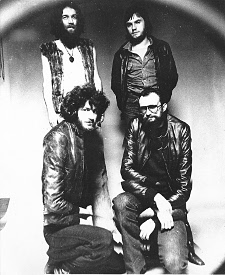 Lard Free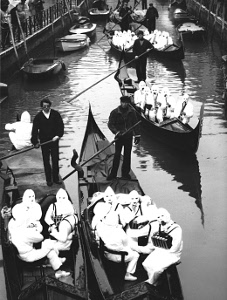 Urban Sax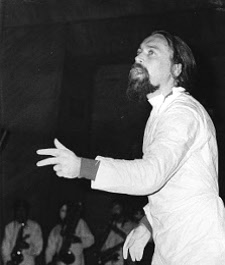 Gilbert Artman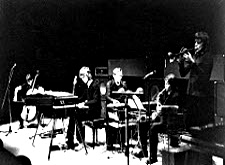 Art Zoyd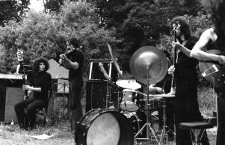 Univers Zero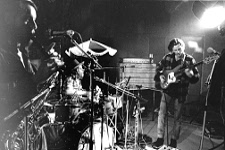 Etron Fou Leloublan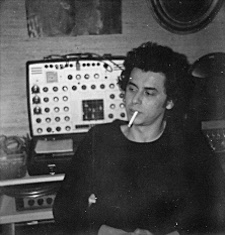 Pascal Comelade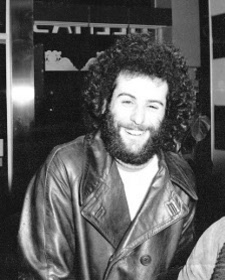 Armand Miralles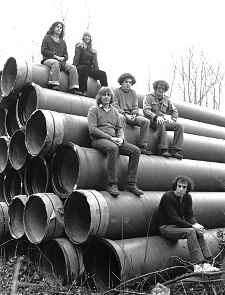 Eskaton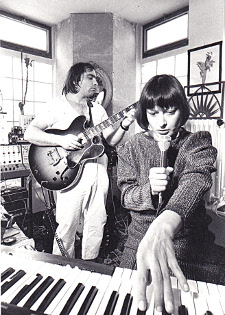 Annanka et Ivan - Fondation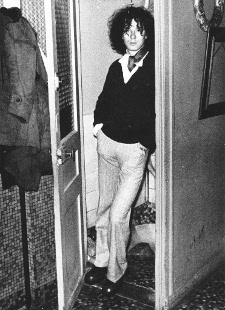 Thierry Muller - Ilitch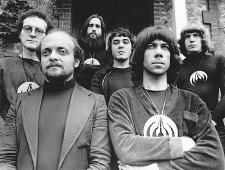 Magma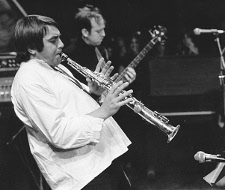 Yochk'o Seffer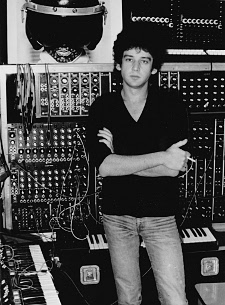 Richard Pinhas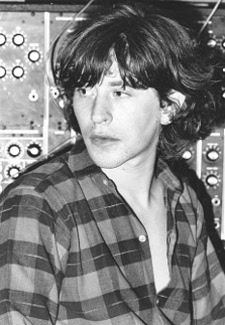 Patrick Gauthier

Pulsar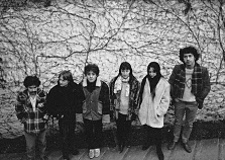 Shub Niggurath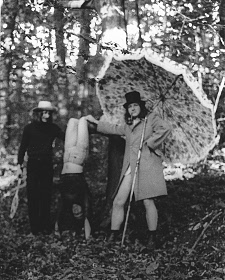 Pataphonie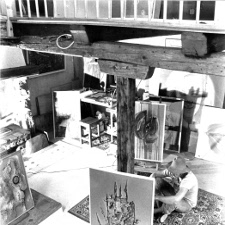 Andre Baldeck - Decko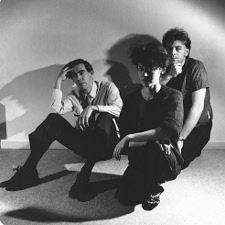 Déficit des Années Antérieures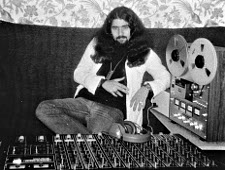 Didier Bocquet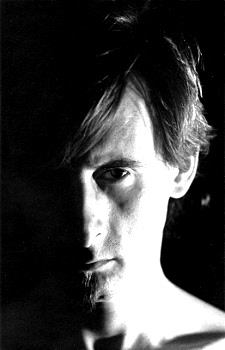 Dominique Grimaud - Video Aventures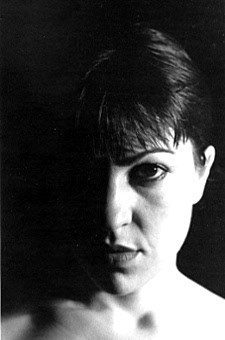 Monique Alba - Video Aventures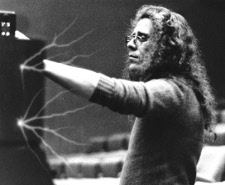 Patrick Vian - Red Noise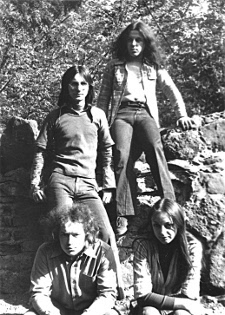 Wapassou

Zazou et Racaille - ZNR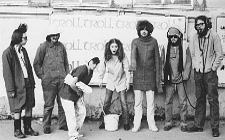 Jean Pascal Boffo - Troll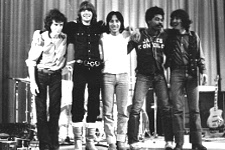 Surya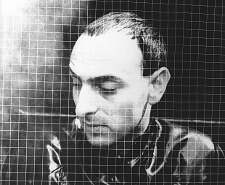 Bernard Szazner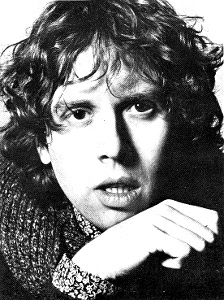 Igor Wakhevitch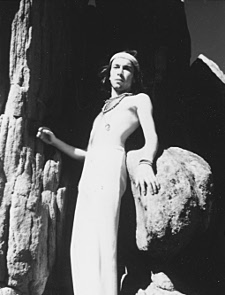 Xolotl

Robert Frances - Sirenes Musique
Artists Esperanto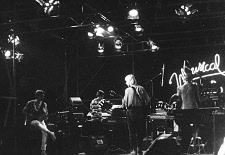 Neuronium & Ashra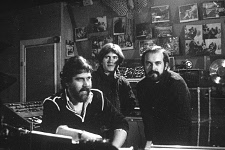 Neuronium & Vangelis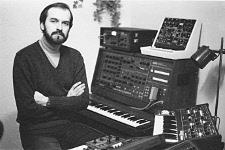 Michel Huygen - Neuronium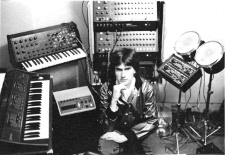 Carlos Guirao - Neuronium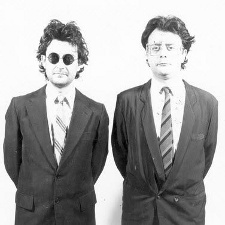 Juan Crek & Victor Nubla - Macromassa

Jordi Garcia - Suck Electronic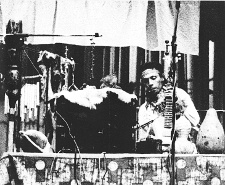 Luis Perez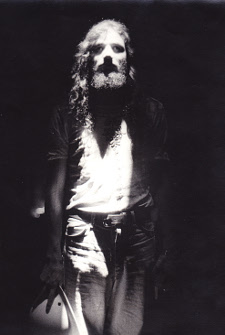 Carlos Alvarado - Via Lactea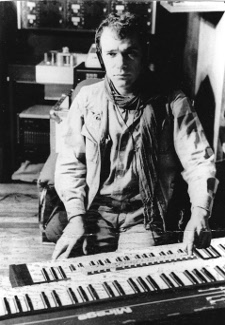 Jorge Reyes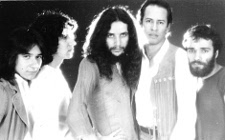 Chac Mool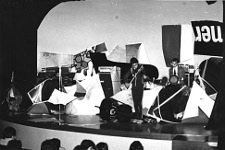 Decibel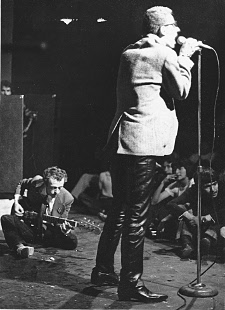 Size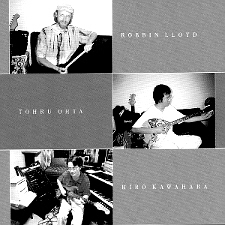 Hiro Kawahara & Heretic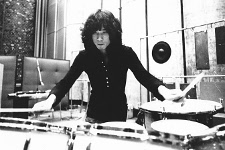 Stomu Yamasht'a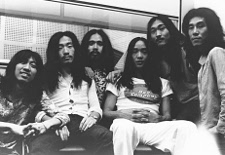 Far East Family Band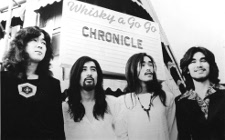 Chronicle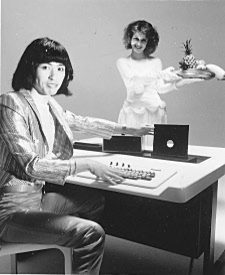 Magical Power Mako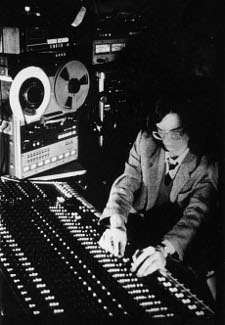 Mikhail Chekalin

Sven Grunberg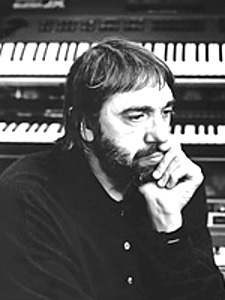 Edward Artemiev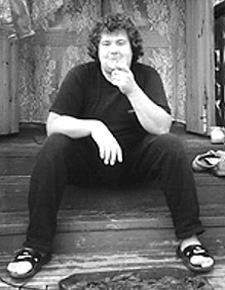 Artemiy Artemiev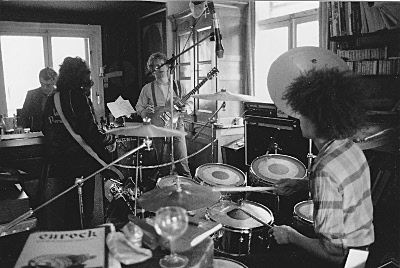 COS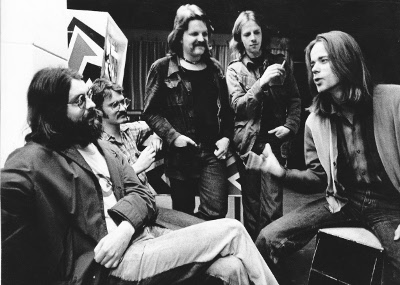 Wigwam

Cybotron

Samla Mammas Manna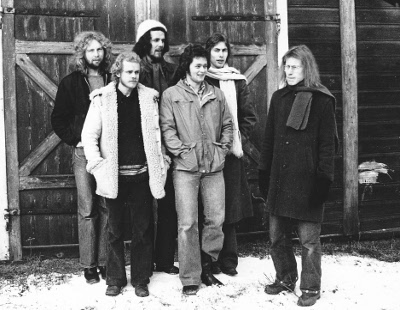 Ragnarok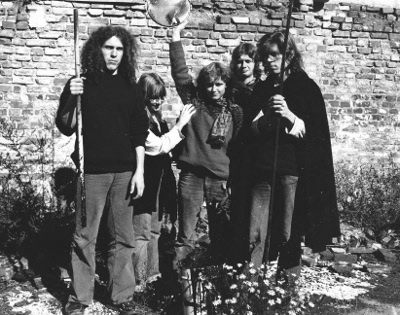 Anna Sjalv Tredje

"Without Music, Life would be a Mistake" ~

Nietzsche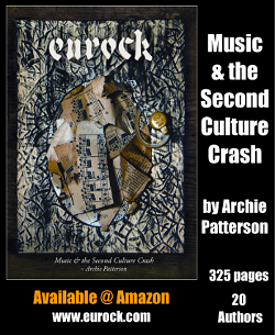 Eurock: Music & the Second Culture Crash
Archie Patterson
by Tony Rettman
The Wire DEC 2015
At the present moment, it's hard to believe we'll ever be at a time again in history where we could let a culture simmer at a reasonable pace. Why let the description of a band steer you into purchasing their actual album when you can just download and dismiss it in the time it takes to warm up your lunch? Why bother to sift through dusty record bins, dig through basements full of tattered music ephemera or speak with dodgy used record store clerks in an attempt to connect the dots organically when you can convince yourself you learned the entire history of some obscure regional sect of music within a single laptop sitting?
When Archie Patterson founded his fanzine Eurock in central California in 1973, such conveniences did not exist. By combing the back pages of overseas rock mags for microscopic adverts of mail-order fix, Patterson pieced together something of his own musical universe while penning mouthwatering reviews of progressive rock records scarcely seen in the US at the time by bands such as Germany's Embryo, France's Heldon, Japan's Far East Family Band and Finland's Wigwam. Over time, in a pre-punk underground, a small cult came to form around the 'zine: both by the weirdo's already hip to these outlandish sounds and the ones whose horizons were being broadened with every crudely mimeographed issue.
In his third self-published book of archive material, Patterson and a group of past contributors to Eurock – as well as musicians the magazine covered during its existence deliberate on whether the fervor and sense of discovery of these past days have been altogether lost in our constantly, collectively downloading consciousness.
In a chapter entitled Music, Culture & Context, he recalls the days where information about obscure albums by everyone from France's Magma to California's Chrome travelled down almost telepathic roads. Word was passed along via a sort of underground wavelength that existed as a fragment of people's imaginations, he states.
He also reckons it was in the in-between time of typing up the fanzines, the correspondence going back and forth via the mail system and the records squeaking back and forth between continents at their own pace where the magic came in. In the elation, anticipation – and sometimes frustration - of waiting for these albums to come from the other side of the world, a mystique was created.
MORE INFO Black & White Photo Edition
MORE INFO Special Color Photo Edition

Eurock Book Events France 2015
My trip to France was more than I could have ever imagined. The book events at Souffle Continu Records and Les Frigos were a great experience in sharing Eurock's history and my personal stories with both music lovers and some of the best French experimental musicians over the past 20-30 years. Theo and Bernard at Souffle were fantastic hosts. There I also met Alain Lebon (of the great Soleil Zeuhl label) and Marc Rozenberg of Eskaton (who are releasing a new album soon).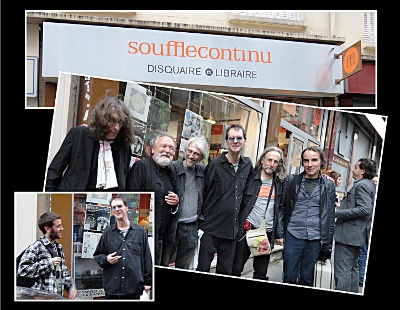 After that I had dinner at the house of my long time friend/ musician Luc Marianni along with Jacques Jeangerard (his latest collaborator) on the fantastic album Numeralogique (Between Light & Sound Waves/ 2), plus Andre Viaud (guitarist of Pataphonie). It was great to sit around the table and have a conversation about music (and other things happening in the world today). Luc's wife Marie, a teacher of English, was translating for hours late into the evening.
The next day was The Les Frigos event which took place in the Urban Sax studio space, which was otherworldly. Attending were a host of French musicians, labels, music fans and people from afar coming to listen, meet and talk. Quad Sax played an amazing, surreal music set, Benoit Garel screened his documentary film Reims 1974…. and my wonderful new friend Marie Marianni helped as translator, helping me to share my Eurock stories with everyone who attended. I also did a fascinating interview with Gilbert Artman. Benoit filmed everything professionally, including both the Souffle Continue and Les Frigos events.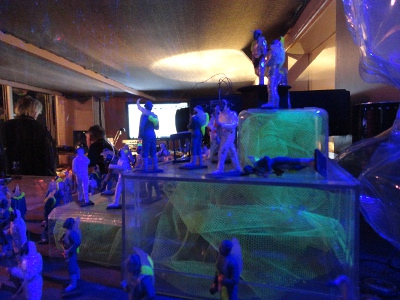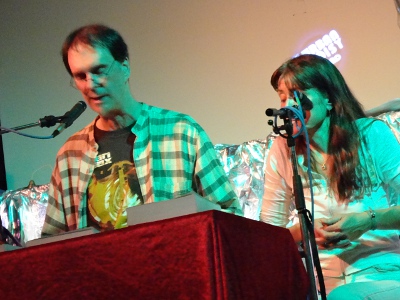 Following that I visited Yochk'o Seffer again, after our meeting our at Giorgio Gomelsky's ZU Manifestival (1978) in NYC. Seeing his homemade instruments, hearing a preview of his soon to be released newly recorded album, sharing a great Moroccan dinner and filming a multilingual interview aided by Jean-Jacques Leca translation. It was a fantastic evening.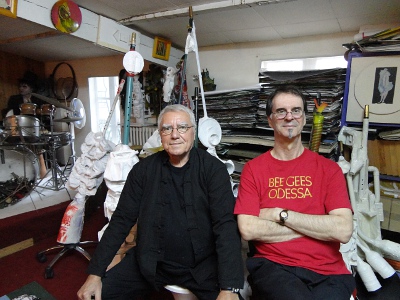 I was fortunate as well to meet up with and film an interview with Ilitch (aka, Thierry Muller) who was one of the original Eurock cassette label artists in 1980. We talked about music extensively and did a short interview where we talked about his musical history and how the music scene has changed today.
Following Paris, my oldest friends in France Robert & Anny Frances who exported to me the first French album in 1976 for US distribution (and today run the major French concert promotion company FM Productions) were fantastic hosts in the South of France. Anny was a tour guide/ translator extraordinaire and Robert acted as my agent at the 2015 Perpignan Book & Disque Fair. There, he introduced me to the town mayor, as well as arranged interviews for me in the local newspaper and to film an interview with one of my favorite original French artists Pascal Comelade.
After that, it was off to Barcelona where I had dinner with Victor Nubla (of Macromassa) and Eli Gras (of the La Olla Express label). I also visited the amazing Wah Wah Records where mainman Jordi Segura and I discussed music and future collaborations.
My biggest, most wonderful surprise was meeting Emmanuelle Parrenin. After a brief encounter in Paris by happenstance at the Eurock Souffle Continu event, she came by happenstance to Barcelona at the same time I did to rehearse with Pierre Bastien who she now performs with live. We shared a great dinner, filmed a short interview and she agreed as well to do a written interview after I returned to the USA.
In the late 1970's she disappeared from the French scene for over 20 years after recording the adventurous classic French folk album Maison Rose. Here, I have the great pleasure of presenting that written interview to you. Emmanuelle herself, her music and her story are an example of the power music has to convey magic as well as withstand the test of time and create a deep emotional connection, which has the ability to heal both the body and soul.
In the future, the French trip will be documented in a Eurock film and a New Eurock book will be published devoted to Urban Sax. Details will be forthcoming as the projects unfold. Stay tuned to this website as well as my personal Facebook page for more information.
La

Magic de Emmanuelle Parrenin

On my recent trip to France promoting the new Eurock book and meeting many of my long time French friends I've been in contact with for decades, one of the most amazing moments of happenstance in my life occurred – I met Emmanuelle Parrenin in Paris. Her Maison Rose was one of my favorite albums from the French music scene during the 1970's, but I'd not heard anything about here since that time and often wondered what had happened. Later due to another quirk of fate at the end of the trip, we were again able to meet up again in Barcelona and film a short interview.

Once I was back in the USA, I sent her some more extensive questions. I think you will find her story is not only a magical story about her personally and music, but also a true-life example of how music has power that can transform and enlighten peoples lives and heal you.

What was your first exposure to music?
I could say I was born into music. I listened to a lot of music at home- my father was a musician- and the first artist I listened to was Bella Bartok. My preschool teacher asked us hey kids, what is your favorite song or artist? and was a bit surprised when I said Bella Bartok! I used to reproduce what I had heard from my father's rehearsals - Quatour by Debussy or Ravel- with two fingers on the piano. The first records I bought were What I Say by Ray Charles and Porgy and Bess by Miles Davis. In addition, at 14 years old I had chance to follow the Yardbirds on tour. I was an exchange student in London and the daughter of my hosting family was Keith Relf's girlfriend. Eric Clapton chatted me up, but I was still wearing bobby socks and I was far from all that.

Why did you decide to make a career in music?
I never thought I would make a career in music. When I was a kid, I was singing all the time and was teaching songs to everyone. My learning was instinctive and secret. As a teenager, I had learnt guitar and I often went to American Church & Center where they sometimes held Hootenannies. That's where I saw a hurdy-gurdy and other traditional instruments for the first time. They me hypnotized right away and I felt like an unfolding mystery was beginning.

You made a few collaboration albums in the beginning, was there one of those albums you feel was your most interesting early work?
I often went to another place, I can't remember the name, at Saint Germain des Prés, where some folk musicians used to play. That's where I met Philippe Fromont who was playing violin and Gabriel Yacoub (founder of Malicorne), Youra Marcus who was playing banjo, and Bill Deraime, among many others. I started to work with Philippe Fromont on an album which became Chateau dans les Nuages, along with Claude Lefebvre who was playing acoustic bass and guitar. It's interesting to remember, and was interesting to live, because I think it is my first non-traditional work. We were getting out of traditional music to create our own universe.

What was the inspiration for your fascinating solo album Maison Rose?
I started to work on Maison Rose when I was in Burgundy with a dear friend, Christian Leroi-Gourhan, who was ill. I started to compose on his 2-track Revox, playing the music that I was hearing deep inside me. I was playing dulcimer all day long, we were living in a small house, with my little kid, and I think, more than a person or an event, it was this entire atmosphere, which inspired me in the making of this album.

How/ Where did you record that album?
I met Bruno Menny, who was a sound engineer, at Acousti Studio. My music inspired him and we decided to work together. We went to settle in the countryside, in Normandy, at Studio Frémontel. He was working there, recording artists came there to record from all over the world. When there were no other recording sessions, we both used this place to begin our musical adventure and that's when Maison Rose was born.

I believe after that you also got involved with contemporary dance how did that come about?
After the release of Maison Rose Carolyn Carlson's dancers contacted me and asked me to make music for their ballets. This was sort of an act serendipity because when I was a kid, I passed a dancing contest and was chosen by Serge Lifar to enter the Paris Opera and become a ballet student, but my mother didn't allow me to. So when this company, years after, contacted me to make the music, I said OK, but also asked to dance with them in the ballet. I started to practice my dancing 12 hours a day, and played live and recorded a sound track. I loved these years of dancing, when dance and music was my life and I had the chance to work with people who felt the same way.

Then there was a long silence from you musically, what happened?
Silence yes, total silence! I had lost my hearing as a consequence of an assault. I went to the Alpes and lived in a little chalet to cure myself, by myself, with only my voice and my instruments. Doctors said I would never recover, but I never believed that was true. I played my music and sung along with it all day for a very long time. Slowly I could feel the music enter my body, then after some time my hearing did come back to me. So I left my chalet and I found a little house along le Lac du Bourget where I settled. It was weird, but this old-fashioned house was exactly the same as the one drawn in Maison Rose cover. Then I worked for 10-years in hospitals, mainly with kids, using the music that had cured me, to help them. I created a solo show for kids, called Belle et Lurette, which I played in many places and settings, in casinos and schoolyards.

In 2011, you recorded a new album Maison Cube, how did you come up with that title?
The Internet did a brilliant job while I was in the mountains. And, while for me Maison Rose was part of the past, it was listened to by young Parisian musicians, including Francisco Lopez (Flop) the co-founder of the label Les Disques Bien. He heard this album at a dinner at Vincent Segal's place and asked him if I was still active. Vincent knew my son Matthieu, who is playing blues music as Mr. Bo Weavil. I was feeling like making an album, I had some music, but didn't feel like writing lyrics so I looked for a lyricist. I was invited by Flop to a concert, and that's how the story began. After 5 days of working, we went to a house in forest de Fontainebleau, who was an architectural place from the 1960's. Every room of this house was a cube dropped off in place by a crane. This house had been vandalized and I, along with some other friends had formed a chain to make it live again.

How was the music on that album different from Maison Rose?
Thirty-four years had gone by, and I was not the same person. I really felt like building something new, I like progressing like I am walking on a high wire and I had met this young musical troop, Vincent Mougel (aka, KidsareDead), Etienne Jaumet (Zombie Zombie). They gave me new inspiration, I played live with Etienne at his concerts (he plays analog synths), I was playing hurdy-gurdy and that sounded like drone music. With Vincent and drummer Cristian Sotomayor, the sound was more like rock music. In addition, at that time I was also playing pure acoustic concerts. I guess all those tone colours and influences can be felt in the music of Maison Cube.

Since that album, you collaborated live with another French experimental musician Pierre Bastien, have you played on any of his albums?
After the release of Maison Cube, I collaborated live with some musicians like Jandek, French singer Bertrand Belin, harpist Serafina Steer, Irish singer Declan De Barra, musicians from different horizons. I was introduced to Pierre's music by a friend and I really loved having an adventure in his universe, I kept that in my mind. This friend knew Pierre and proposed that we meet. What was said was done. Pierre came to see me and discovered all my traditional instruments, and he felt like home. He had brought some machines with him and I looked for my instruments that would fit with his musically. After that I went to his place for a rehearsal session and my instruments blended with his electronic machine and instruments. That's how our project MOTUS began to develop its own life and sound. We haven't recorded anything yet because it is still a work in the process of creation. A recording is something etched in time, and we both feel like exploring the sound further before engraving something and creating a physical object.

It has been 4 years since Maison Cube; do you have plans to record a new album?
The next album, Maison Vide is ready; it is again a story of a Maison. The idea would be to release the trilogy on vinyl, with a booklet (where you could write something Archie!). I know it may sound utopian when you look at the music marketplace today, but I really would love to release this trilogy. Before that, my first album Maison Rose will be reissued next spring by Souffle Continu Records, re-mastered with an extra 7" of unreleased music from that time.

Will it be similar in style to the other albums or a new sound?
Maison Vide was created with the same instrumentation as Maison Rose and Maison Cube. I began to create this music while I was still in the house already mentioned in forest de Fontainebleau. My life and inspiration changed less in the last four years than it did in thirty-four. This album will be more instrumental and the atmosphere, from that point of view, will make people think of Maison Rose. However, I'm glad to say that I think we succeeded in creating music previously unheard on either of my previous two albums, it's like a new colour.

Do you have any idea when it will be released, or what label will release it yet?
I really have a lot of affection for Disques Bien Troop, the label that released Maison Cube. To release and to sell an album today sounds utopian for everyone, artists, labels, shops. The album is not mastered and pressed yet; I guess we will see when it's done, which label wants to take a chance.





[Photo: Phil Taka1985]
Eurock in the Rock & Roll Hall of Fame
In July 2013, Jennie Thomas, Head Archivist for the Museum & Archives of the R&R Hall of Fame contacted me. She asked if I would like to include my work created over the past 40-years of doing Eurock to their Archives. I was stunned and amazed, as well as honored they asked me. To date I have sent them copies of all the issues of Eurock Magazine, a complete set of Eurock Distribution Catalogs, the 1st book, CD-ROM, the brand new book and other related materials. More will follow. I am thrilled to add to the museums historical archives as well interviews, reviews and biographical features of the work of artists I wrote about and documented over the years. To celebrate I just published a brand new book with updated Interviews, archival photos & contemporary insights into Music & Culture.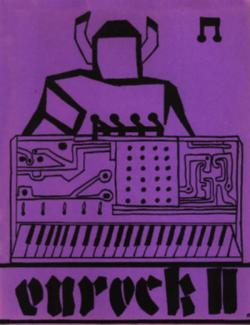 Eurock 44 Years On... March 15, 2015
View: Eurock Magazine Cover Gallery

March 15, 1971 Eurock began as a radio program on commercial FM radio. In March 15, 1973, Eurock morphed into a music fanzine. Today that seems like a long time ago in a land far away. Remarkably, Eurock still lives on reincarnated as a Webzine, as well a radio program every Friday night broadcast via Translove Airwaves on San Francisco Community Radio. To the right you see me in 1971 entranced by the music, back-dropped by the art prints from Faust's 2nd album SO FAR and art prints from a German Bellaphon Records 1971 calendar. Above you see the covers of the first 4 issues of Eurock magazine. Feature articles, Interviews & Pictures from these as well as all issues of Eurock Magazine have now been reprinted in the book European Rock & the Second Culture. Click the Gallery link above and you can view as well all 40+ original covers of Eurock Magazine.




Music Millennium Eurock Book Talk & Signing
Watch @ European Rock & the Second Culture
Listen @ European Rock & the Second Culture

To commemorate 42 years of Eurock in JAN 2013 I gave a book talk at the place my career took off, Music Millennium in Portland, OR, one of the greatest record stores there ever was. I talked about how it all began for me, my personal love of music and the development of the music and culture I promoted. also shared a few colorful stories and asides about my adventures in life and the business of music. A nice crowd turned out of friends old and new. A DIY video was recorded so you can watch and will hopefully enjoy...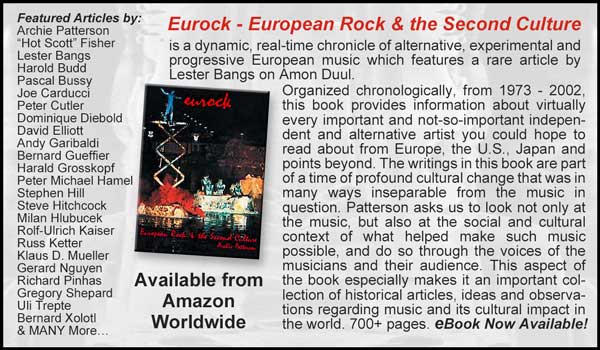 [Compatible App for
all eBook Platforms]
European Rock & the Second Culture
Patterson, Archie
[ISBN: 978-0-9723098-0-6]

EUROCK - European Rock & the Second Culture is my current reading, a huge 700-page collection of every article and review that appeared in Archie Patterson's Eurock 'zine, starting with 1973. Eurock was an early essential guide to progressive rock, Krautrock, experimental music, and underground sound art; and it was important because it always placed the music in a cultural-political context: It was about revolt, about Opposition to the Mainstream, about change in consciousness. The music it covered was more than entertainment, more than a distraction. Eurock is important to me personally because in the early 1980s Rick Karcasheff and David Mattingly introduced Debbie Jaffe and me to so much great music that was charted and outlined in Eurock. That music inspired us to create our own music. Yesterday I read great in-depth articles on Amon Duul I & II, Tangerine Dream, Can, Kraftwerk, Neu!, Faust, Guru Guru, Popol Vuh. For those of you who read e-books, there is a generous sample from the book - about 50 pages - available from Amazon Kindle. This morning I started reading an article on Ash Ra Tempel, and it has this great sentence: Klaus Schulze had a drum technique that might be described as Maureen Tucker with ambition.
Hal McGee Review
04/06/2015

In this thick anthology of rock history, Patterson compiles every feature article and interview published by Eurock magazine.
Described in the foreword as a documentation of a time in history when "the limits of imagination and what was possible sonically were stretched beyond the norm," the anthology is organized by year, starting with 1973 and ending with 2002. Fans of European rock and electronic music will value the variety of content, from interviews with Holger Czukay to collections of mini-essays by Robert-Jan Stips. Without commentary or sidebars, the reprinted musings, essays and articles about and by musicians speak for themselves. And there's a lot of rich information to mine; the reader may discover Klaus Dinger of the German rock scene or Heinz Strobl, also known as Gandalf, and might learn a few things about the underlying philosophies and theories that contributed to new waves of sound and sonic technology. Here, composers discuss the way they probe into their inner "soulscapes" for a truer, more authentic expression of sound, and reviewers rave about the new albums and LPs of the '80s and '90s. One artist, Mark Shreeve, describes music as an "undemocratic art" where many solo electronic musicians are more satisfied by developing their own ideas than by collaborating with one another. The interviews dig deep into the inspirations and motivations behind different movements, albums and periods of creation. If anything, the nostalgic experience of reading through these artifacts helps one appreciate the combination of moments, innovations and risks that created each new step of a growing musical force across a continent. For those readers interested in particular research, an index in the book's final pages organizes all artists, bands and record labels mentioned. It makes for a fascinating aerial view of a music scene spanning three decades.
Kirkus Indie Review
02/06/2013
Urban Sax - INSIDE (LP + CD + DVD + 40 Page Booklet)
Watch Video Trailer @ https://www.youtube.com/watch?v=7gxUBXGwTKo
Order Direct @ http://urban-noisy.com/release/inside/
Cost 39 Euros + Shipping
Order via Credit Card - Click "Ajouter aux Panier ("Add to Cart")

During the long lifespan of Urban Sax, the band has never been prolific in terms of releasing proper studio albums. Leader Gilbert Artman envisions his music and the group as a multi-faceted evolutionary project that performs live. He releases albums, as well as books that document the group's music and concerts visually, at times enhanced by the inclusion of special music CDs.

Primarily Urban Sax is a performing ensemble that plays several times a year, often aided by the French Ministry of Culture. Their latest release Inside is a stunning realization of the Urban Sax Live experience and concept. It's a conscious attempt to offer a complete sight and multi-media sound experience. Included are – Stereo vinyl LP, CD audio, 5.1 Digital Audio/ Video DVD featuring Urban Sax broadcast Live on TV in Beijing, enhanced by an 18:35 minute groundbreaking animated futuristic Virtual 3D Visualization + 32 page art/ photo book in full color. Everything comes packaged in an elaborate 12" X 12" sleeve, the artwork is full color, full sized and fantastically surreal. The entire production is conceptually and artistically linked in every way.

Musically Inside also demonstrates the full range of Gilbert's concept of sonically illustrating the essence of the urban landscape – indoors and outdoors. Recorded in Beijing (except for the CD/ DVD Bonus track "Baalbeck Under the Stars"), it features Urban Sax enhanced by choirs of singers, vibes, bass, guitar and dancers, all combining to create a melange of repetitive sonic sequences and loops. Elements of the very early Urban Sax extended wall of sound dirge echo throughout the mix at times. Urban life now however has devolved into a garish pastiche of sight, sound and cultural detritus. Gilbert's recent creations have evolved as well musically. He attempts to create sonic architecture with his work, so now offers a more vibrant sound reflecting not so much post-industrial social decline, but instead offering up perhaps a soundtrack for a future where a more harmonic sensibility comes about. His work has always mirrored culture to some extent, but as a visionary artist, he also tries to create work that offers a glimpse of what could lie ahead.

The DVD illuminates that vision clearly. In essence, Urban Sax is always best as a live spectacle. Their live performances are always intentional acts of performance art and interactive theater, meant to involve and engulf the audience in sight and sound. In the beginning, they took to the metros of Paris. I saw them and interviewed Gilbert, when he came to North America for the first time at EXPO '86 in Vancouver, BC. Especially stunning was their performance at their Palais Versailles for the G7 summit in the era of Ronnie Raygun. They have also performed for decades in countless other countries around the world.

Fans sometimes say they like the music of Urban Sax' early albums better. In a sense all art and music is subjective, one gets from it what they get, and likes what they like. I for one believe that Gilbert does not simply create music, there seems to be a social context embodied in both the style and sound Urban Sax has developed over the years. From the time, the early band Komintern took to the streets of Paris with the students of the Sorbonne in the 1960's, to the performance venues of the world today, I think Gilbert has envisioned music as a form of cultural intervention. In some sense, art can be a catalyst to stir people's imaginations into visualizing what life might be like outside the walls of the box they reside in, mentally or otherwise. Urban Sax' music is provocative.

Documenting that experience on a physical object to be listened to in isolation later can never be the same. It's like the Internet. We now communicate with people all over the world, which is wonderful and some sort of technological miracle to be sure. However, it's a completely disembodied experience lacking in real flesh and blood human interaction. Fortunately, YOU can now listen, watch and experience Inside, which is a stunning virtual artifact of the sight and sound of Urban Sax. There has never been an "album" like this, just like there has never been another band like Urban Sax. A LTD ED of 1,000 copies!


David Sinfield Oblique Strategy - Eurock Magazine Interview SEPT 1981

When in Los Angeles, it is said, do what the Angelinos do. Not so for one David Sinfield, musician and producer, who it seems attempts to do things in a manner very uncommon to his peers.

David has just released a striking new cassette of synthetic pop music titled Oblique Strategy, a title inspired by the black box set of "Oblique Strategy" cards by Brian Eno & Peter Schmidt. In this interview, David speaks of his ideas in both the creative end of things, in the business and of his future and present projects.

AP: A good place to start would be, what is your understanding of music within an industry, and what does it have to do with your own work?
DS: That is a good one. Music or any art form for that matter should be treated as such, not used as a vehicle for the achievement of the dollar. If it happens, fine. However, it seems to me that too many latch onto trends and dress the part because it's chic. In the end, I think they suffer. I really don't care if I don't make Top of the Pops, just so long as I may continue do things as I feel.

AP: So you feel that the business restricts a person's creativity?
DS: Well, at least I know it would mine.

AP: Do you look as the commercial attitude as being damaging?
DS: It depends on the person and who's in control of the situation at hand or you.

AP: Do you keep in touch with the musical situation around you?
DS: I try. I used to listen to the radio a lot, but now that things are so restrictive, I spend more time with tapes. I would go to clubs, but there's really not anything I'd like to see.

AP: What would you like to see happen and whom would you site as an influence?
DS: I'd like to see avant-garde solo artists becoming more active and getting exposure. As for influences if you had 20 minutes, I'd name them all, mainly people like Eno, John Cale, Fripp, King Crimson, etc.

AP: You'd like to see the "Frippertronics" type thing become more acceptable?
DS: Yeah that type of thing. Totally, against a set market, Fripp has guts to do that. So does Eno. People like Kraftwerk don't have to worry because they have the Top 10 success things going now.

AP: A biased question, how do you think the public will react to your music?
DS: I hope with favor, but I suppose I'll have my audience.

AP: After Oblique Strategy, do you have any other projects in the wings?
DS: Definitely, I'm doing another work towards the end of summer, and also I'm playing synthesizer for an upcoming Laurie Jean record. I hope that I'll stay busy.

AP: Would you like to collaborate with other musicians in the future?
DS: Sure, I'm always open to the idea. I'll try something with anyone I'm compatible with on some level, from instrumentalist to producer.

AP: Will your next work be similar to what you've already done?
DS: Yes and no. the second recording will be rock mixed with ambience, and available as an EP length cassette. It will have possibilities, I think. The second one after that will be titled Rough Trade and be very different, Very concise and heavy, with greater emphasis on rhythm and structure and very Eastern/Balkan sounding. I think it'll work out fine. I've even brought in others to help with it. Laurie Jean (the drummer) comes with some fantastic ideas for the rhythm basics. There will be strings with various percussives and such. It'll be a much more involved work.

AP: Do you plan to perform live to support the recorded work?
DS: I've been trying to work something out in that respect. It will be more of a presentation than a concert. There will be continuous film and such to accent the music. We may even record it, however, probably not until Rough Trade is finished, maybe a bit before.

AP: Something along the lines of a multi-media event?
DS: Right, I think film, art and music can go hand in hand to bring a point across.

AP: The point would be?
DS: Those unconventional ideas could be presented to a mass audience on one's own terms, and be accepted.

AP: Who will you be working with next?
DS: Laurie Jean and her recording. With the making of the films and two other recordings, time will be full, but I'm always open to others. I'd like to see everyone with a different idea get a chance somewhere. I'm sure they'll all do it eventually; you just have to stay with it. One can only achieve success on both economic and personal terms and truly be happy when you are doing what YOU want to do. At that point, everything will fit into place rather nicely.

League of Nations

(Anna Logue Records 2013)

In early 2012, I was back in touch with David after over 30 years. He contacted me wondering if I had any old Eurock materials related to him and his work from back in the days of yore when I lived down in LA. He said a label was interested in reissuing all of his music from back then. So... I dug through the boxes in my basement and sent him CD-R's of what I had + Xerox copies of the issue of the magazine where I had done an interview with him, Eurock #19, published 9/1981.

Almost 2 years later, he sent me the production, which is quite an incredible artifact from those days when life was simpler and diminishing returns had not yet set in due to digital production on PC. You actually had to record in a studio (even if it was your bedroom) and manufacture + promote something to get it heard. Not just, upload an MP3.

I remember 1981 when he called me up. He came over to my small apartment and turned me on to his first release, Oblique Strategy, a great ambient cassette of techno/ synth pop, which was like a breath fresh air as the music blasted out of my small stereo.

Released on vinyl and CD w/ a 7" single, the package also included a double-sided printed poster and 2 insert cards, one with the Eurock interview another with the LON album credits. When it arrived I simply was WOW'd!

For me Oblique Strategy is one of my favorite releases of that era. It's simply produced and overflowing with synthe melodies that are absolutely pristine. I love the subtle sonic enhancements he weaves in throughout the diverse mix of synthe-pop mid-tempo ruminations on life and love, as well as the ecosystem.

Included are 2 absolutely beautiful instrumentals, "Sombre Whales" literally overflowing with layered warm synthe and high-pitched melodic whale-song effects and "Evenings", a piano/ synthe piece with a simple piano melody line awash in a wall of sound melodic electronic backdrop. They bookend the ballad "Laurue", a warmly melodic piano/ synthe piece that warms my heart every time I hear him softly sing how he laments past transgressions and hopes for yet another chance.

I literally wore the tape out, so to have that album on CD now thrills me.

The LON material is much the same with a stronger dose of techno-pop mixed in, which became very much the rage in the mid 1980's. It's fantastic as well, filled with the same synthe tones but more adventurous production techniques.

The music is comprised of the 3 releases David did – Oblique Strategy 1981, LON for a Moment 1982 & LON Music for the New Depression 1984, making for a total of 17 tracks.

Both LON recordings definitely display David's more experimental musical tendencies. "Thin Ice Door", "For a Moment" & "Overlord" makes use of spoken word and treated voice incantations, accompanied by highly effectual percussion and synthe. Two tracks, "Systematic Eyes" & "For a Moment" appear on both productions with radically different arrangements. The music is highly diverse in tone and tempo as well as very futuristic sounding. Much darker than Oblique Strategy, they seem to be much more in tune with the mid-1980s perhaps.

All 3 releases on CD make for a fantastic musical flashback experience, to a time and place when Eurock started my So. Bay Apt. in down La La Land. One of life's real joys as it turns out is looking back at what you've done and realizing life has been one magical result of happenstance and serendipity, filled with interesting people met and fantastic music discovered. I was especially fortunate as I got to share that music with many friends and got to know many great musicians along the way.

In my case, it seems that what goes around seems to come around again. All because of music, I am still constantly thrilled when getting back in touch with an incredible number of people who back then shared that experience with me. It's a sort of family reunion brought about by the love of music over decades.

An example at hand is the email I just got from David sharing his thoughts about life now, and what he's been up to these past 30+ years. It brought back a vivid memory of our first meeting. Now here we are again thanks to the magic of music, another WOW moment! As I used to say back in the day at the end of every Eurock Magazine Editorial I wrote, Read & Enjoy!

D

avid Sinfield SEPT 2014

Hey Archie!

Oh, how right you are on the subject of the innocence of the era... I have talked to a few musicians of the era (some better known than others of course). It was a time of some optimism with all the small labels and alternative radio popping up everywhere! Alas, like current times and the internet, it did not take long for the dreaded 'establishment' and its corporate overlords to change that!

So, what have I been doing? Well thirty years is a damned long time my friend and much has happened! Many changes, 'evolutionary' I would (or will) call them....

Musically... you know after the League of Nations broke up (or I left - whichever story you choose to believe), I did in fact record from time to time. Those projects have all languished. There was another late LON project (three titles recorded)Then I did another 'solo', of electronic Gamelan instrumentals and a more accessible project called Hymn for the Highlander. (That one is sort of making the rounds as a 'demo' at smaller labels at present). I also worked with a choreographer and came up with a project called Across the Waters Lies the Promised Land (bare bones, non-electronic, almost folksy - actually, my favorite) and then another known as Mojave, which was never recorded. I have considered releasing these via the 'Net', such as SoundCloud, or what not... yet... I really do disdain technology and then what am I supposed to do. Promote them; get involved with the 'business' again? In the twilight of my years - well, not quite friend - you know what I mean...

I've been living a relatively agrarian lifestyle on various ranches, homesteads, and tiny cabins since the mid-1990s! It's been hit or miss, here and there, although the scenery is incredible and anything given up was well worth the small cost for the peace of mind! No regrets here!

I must say, these western (and all in general) droughts are really about ready to wreak some serious havoc on our global and local food system. Damn Archie! The song "Visions" on Oblique Strategy was about global sea level rising from increased temps! How many years ago was that? I digress!

Back to the life...hand pumped water, arid dynamic gardening, passive solar, earth building, all the old 'hippie' era stuff is what I have been doing. You really can live outside of the box, although only to a point without of course becoming 'homeless' or completely feral... the later does not sound too bad although the former definitely would suck! Wandered I have across mountains and deserts in leisure and mostly in awe at this natural world! The newest project is a small less than 200 square foot cabin sitting on the banks of a year round creek surrounded by juniper and sagebrush at a high elevation...my kind of place.

Sometimes I play an Indian Harmonium and have tried to learn Native American flute. Mostly I read, write some, hike much and build sets for festivals.... haven't done a Burner yet (too many people for me) although would like to check it out! So much... now I am yapping....

Yes, but not much musically these days. You know, it's the business as they call it, has done taken all the joy from it. If I could just sing in a jug band, let my long hair hang down (it's getting grey now), play a bit of harp maybe and sing the blues...that would be fine. On the other hand, maybe play some nocturnes on a small piano. Performing LON material with an acoustic world music type ensemble would be great, though the clubs don't want THAT...they want 30-year-old music done the way it originally was! My dilemma?

Take care my friend... I hope life finds you happy, well fed, and smiling.... What more could any of us possibly really want anyway?

Peace! David
Mikhail Chekalin Post Symphonic Music
More INFO @ Mikhail Chekalin

In 2005, MIR Records began releasing the music of Russian composer Mikhail Chekalin in the USA. This month the release of four new Chekalin albums brings his catalog to 43 CDs and 4 DVDs, which highlight the incredible range of one of Russia's most adventurous modern musician/ composers in the post symphonic and electronic music idioms. In little under a decade, Chekalin and his music have gone from virtual obscurity to being available now worldwide via Amazon.com.

Over the past several years, the full range of Chekalin's talent has also gained some measure of acclaim in his homeland as well as outside of Russia. In 2008, he had a showing of his paintings at the prestigious Vincent Art Gallery in Moscow. In 2009, his modernist opera What is Po? premiered in Moscow. Most recently, on October 25, 2014, the Württemberg Chamber Orchestra featuring American wunderkind Scott Voyles conducting performed Chekalin's Last Seasons symphony in Germany.

The first of the four new albums, Requiem pays homage to his Russian artist friends who have recently passed away and his wife Natalya Vlassova, who died on May 27, 2104, Chekalin's 55th birthday. The title track Requiem for Unofficial Artist is dedicated to the late Moscow painter Alexander Kurkin whose painting serves as cover illustration for the CD. The composition is a powerful 26+ minute extended piece of impressionistic symphonic electronica the likes of which are seldom heard in today's push-button sampled synthetic scene. The arrangements are a shape-shifting mix of ambient soundscapes, industrial, rock and symphonic passages. Alternatively, the music is warmly symphonic and overloaded with synthetic power surges propelled by high-energy rhythms.

The track culminates with a collage of field recordings featuring the famous Soviet dissident writer and sociologist Alexander Zinoviev. He fled the country during the Soviet era, but returned in the early 1990s to become an outspoken critic of not only the Soviet regime, but also Western democratic imperial pursuits and modern politics as practiced by the current government in Russia as well.

The other major work on the album Post Symphony #12 is a 3-part, 40+ minute piece dedicated to his wife, who was a renowned Russian actress. Descriptions of the music are impossible. Suffice to say it is one of the most sophisticated, adventurous and emotionally loaded electronic music works I have ever heard. The interplay between effects, melodies and thematic ideas developed are dizzying, at times breathtaking. The final musical segment Part 3 is dedicated to Chekalin's former creative collaborator Moscow art designer Sergey Dorokhin.

All the music on Requiem composed, performed, recorded and mixed by Chekalin himself simply must be heard to be believed.

The centerpiece of Chekalin's second new album entitled MonoOpera - What is Po? is a performance piece entitled Frother – The Dew of Death, a modernist reinterpretation of an avant-garde work by Alexander Ivanovich Vvedensky. All of the albums recitations are based on the avant-garde poetry of three Russian-Soviet poets from the 1920s-30s Vvedensky, Daniil Kharms & Igor Bakhterev who were part of the short-lived underground avant-garde group OBERIU (an acronym for the union for real art) which existed for a short time during the Soviet era.

Alexander Vvedensky was born in St. Petersburg, Russia in 1904 and grew up in the midst of war and revolution, reaching artistic maturity at the time Stalin consolidated control over Russia. He became a major figure in the OBERIU and had formidable influence in Unofficial and avant-garde art circles during the time of the Soviet Union.

In 1931, arrested for alleged counterrevolutionary literary activities, he was interrogated and sentenced to three years of internal exile. He was detained again in 1941 and on February 2 of that year died on a prison train. Much of his work has been lost, what remains has established him as one of the most influential Russian poets of the twentieth century.

For the recording and performance of the MonoOpera Chekalin worked with his wife Natalya to create a multimedia experience that made full use of her dynamic talents. The prestigious premiere held in 2009 at the Moscow Theater Na Passionate was a powerful audio/visual experience. Her stunning visage and powerful delivery serving as a vivid focal point set against a tapestry of post symphonic electronic music and kaleidoscopic visuals. On this album, the combination of her dramatic interpretations and Chekalin's striking musical accompaniments result in an epic modern operatic tone poem. There are many who attempt such experiments, but few are able to pull it off successfully. The marriage of Chekalin's music with Natalya's flesh and blood incantations embodies the creative essence of true avant-gardism.

Natalya will be remembered fondly by many people in Russia for her other performances on stage as well as the many voiceovers she did for American actors in Russian versions of US major motion pictures like Dead Man Walking, The Thorn Birds and The Last Emperor. Children knew her as well for doing the voices of many cartoons, Disney characters in like Scrooge from Duck Tales, plus Casper (The Friendly Ghost) and others. Her memory however will live on now in an entirely unique way for the stunning performance she gives on the album The MonoOpera - What is Po? that reincarnates a masterful work of literature from the Russian past.

The remaining two releases Symphony #13 & PostAmbient Symphony offer perhaps Chekalin's ultimate distillation of the dynamic synthesis between symphonic music and contemporary electronic music done to date.

Few artists have such an extensive catalog exploring the full stylistic spectrum of music as Chekalin. His solo piano works demonstrate a firm grasp of both jazz and classical technique. Electronically his techno experiments are not simply derivations of BPM automation, his cosmic explorations don't simply meander and whatever the style his music makes provocative use of melody and theme in highly diverse ways. Even more impressive perhaps, he composes, performs, records and mixes the albums himself.

Post-Symphonic music is his forte, several of his compositions having been performed live by orchestras both inside Russia and outside, in Germany. A prime example is his recent release Symphony #13, a dynamic composition and recording, which illustrates what sets his music apart from more orthodox symphonic music. While the sound does indeed contain rich melodic arrangements and strong thematic developments, at times it veers off-course transforming into a unique hybrid of free-form expressionist sound sculpture that mirrors creatively today's lifestyle that has become precariously out of balance, filled with chaos and disorientation.

Chekalin's combination of orchestra, solo piano and synthesizer on this album intertwines in such a dramatic way that at times you feel overcome by the sound and swept away by the musical flow. This makes for an album that is both entrancing as well as an ennervating listening experience.

PostAmbient Symphony is hardly ambient music, but does indeed cast a different musical spell than most of his other works. It features electronics prominently along with orchestrations; together they create of a musical palate overflowing with richly textured musical themes.

The album features five compositions that segue seamlessly one into the other, beautifully bridged by subtle surreal synthetic sequences, which change both the tone and tenor of the musical flow. One dramatic difference on this album is that Chekalin creates and employs a variety of warmer synthetic tone colors and melodies than he has before. The result is indeed a very different musical ambiance that at times lives and breathes YIN vibrations, as opposed to the YANG energy his music often exudes.

The album;s final piece is a low-key double-tracked vocal recitation of a poem by Alexander Vvedensky featuring his late wife Natalya Vlassova. Underscored by a serene electronic soundscape and simulated choir effects it makes for a reverential conclusion to an album offering perhaps some of Chekalin's most engaging music.

Symphony #13 INFO HERE
PostAmbient Symphony INFO HERE



Bosch's With You Wired Promise to be
More INFO @ Bosch's With You
Listen @ Les Folk des Hiboux

Bosch's With You hail from Moscow, Russia and was formed by Dima T. Pilot, who earlier fronted the band Pilots Up in Smoke. In 2004, BWY released their first album Birds & Fishes. The bands final album Wired Promise to be was recorded just days before Dima died suddenly, at the age of 29, May 7, 2009. The album was released posthumously by R.A.I.G. Records in Russia January 2010.

They had seven albums released between 2004 and 2009. Playing around Moscow, they made a name for themselves by staging concerts featuring long guitar-driven layers of atmospheric instrumental rock. Pilot along with second guitarist A.B. also recorded as a side project called Light Under Water who released two excellent albums. The first in 2008 was the haunting Reflective Landscapes of Nowhere, followed by 2006-2009, which included the previously unreleased album, Sky Noise Temperature augmented by tracks recorded shortly before Dima died. R.A.I.G. Records released it as a Deluxe Edition box set, as well as Digital Download.

Light Under Water made music that defies space and time, fusing improvised layers of ambient guitar, noise and field recordings to create a beautifully hypnotic mixture of intertwining guitars and sounds. The music by both of Dima's bands literally overflows with crystalline multi-guitar rhythms, melodies and otherworldly energy creating a uniquely powerful wall of post-rock sound.

Wired Promise to be is perhaps the definitive Bosch's With You album. The group lineup for that featured Dima (guitar, flute, noises), A.B. (guitar), Dima Ch. (bass, piano, field recordings) and Indol (drums, percussion). The album's track sequencing is superb. It creates a seamless musical experience filled with rhythmic undulations of echoed guitar overriding shifting ambient tone colors, at times spiced up by noise effects as well as organic found sounds.

The opening track Caught Inside begins with gorgeous layers of melody, which morph into a swirling haze of intricate dual guitar textures, at times the notes ringing out like bell tones. It segues into St. Michael's Seed, a melodic soundscape filled with guitar chords and droning progressions that picks up speed half way through becoming a psychedelic wall of sound. As the sound fades, field recordings begin Hide and Seek to the Four Winds with Yourself. A 19+ minute opus, it features delicate guitar notes juxtaposed by fuzzed guitar overload, drums, noise and droning psychedelic melodies that climax in a three-minute haze of feedback melt down. Molecular Ensemble follows with dual guitar twang underscored by drums kicking it off. Half way through it picks up speed until the waves of heavy guitars crash into powerful rock rhythms, the melodic swell of energy ultimately tailing off into an ebb and flow of rippling guitar notes. The album closer is entitled Metathesis, a 22+ minute excursion into shape-shifting rock. The sound is an apparition of bone crunching dual guitar grunge and layered atmospherics, laced with shimmering guitar leads haunted by melancholy melodies, sparse flute and field recordings.

Listening to the best music, you sometimes get a sense that great artists tap into a special time and place where the energy of that moment simply flows through them. When that happens, you can hear and feel it, if you truly listen. If you do, then a feeling comes over you, and you too can experience that energy in your own personal way. The music of both Bosch's With You & Light Under Water offers those special kinds of moments often. Dima T. Pilot may be gone, but the magic of his music lives on.



Heratius Corporation

The Legend of Armand Frigico

I was introduced to the musique of Heratius Corporation in June 1978 when a surprise package and lettre arrived in my Postbox from Armand Miralles. He had discovered Eurock when Chris Cutler showed him copies of the magazine while visiting Recommended Records in London June 1978 to arranging distribution for the debut Heratius album Gwendolyne.

To pique my interest he enclosed with his lettre a couple of self-released cassettes entitled A Ciel Ouvert (Heaven Opens) & On Aimerait Que tu Arrives Avant le Fin (We Would Like that You Arrive Before the End) to give me an idea of what his musique was like.

The cassettes as it turned out contained prototype or alternative versions of some of the tracks that later ended up on the first album as well as recordings taken from various live concerts. Musically at times radically different from other French bands I'd heard up to that point, it was a mix of jazz, spoken word poetic interjections and quirky guitar/ keyboard and percussive outbursts, the whole presentation blew my mind.

He followed that up with a postcard informing me that my old friend Robert Frances of Sirenes Musique in Montpellier now had copies of the LP I could obtain for distribution in the USA.

Armand's influences and inspiration came for various diverse sources. There was a musical affinity certainly with the RIO sound, but also the Dadaist art of Salvador Dali and Pataphysic* power. Heratius was for a time also a member of the legendary French musique collective Dupont et ses Fantomes along with Camizole, Etron Fou Leloublan, Grand Gouia, Herbe Rouge, Mozaik & N.A.C.. Armand was a student of philosophy and a poet as well, both of those intellectual aspects played a part in the bands music.

Heratius Corporation (the group's real name) was a four-piece formed by Armand (guitars, vocals) who had previously played in the bands Lapsus Sauna & Pre-Histoire, and Robert Diaz (clarinet & saxophone) whose first band was Velo Rouge, they were joined by Florence Leroy (organ, piano) and Jerome d'Aix Aubusson (drums, percussion).

All the bands recordings were done in their Studio Frigico in Montpellier. The Gwendolyne album, released on the label FLVM (French for DIY) sported a cover done in the spirit of Nurse With Wound and Anglo S&M artist John Willie. Upon release, it received favorable reviews in only a few publications like Tartempion, Atem & Rock en Stock.

The music was a melange of incredibly creative guitar work, minimalist atmospheric keyboard fills and imaginative wind and percussive instrumental forays overlain with oblique solos that went musically from melodic to dissonant in the blink of an eye. At other times, it was playful then abruptly mutated into bazaar intonations, interspersed with Armand's poetic and philosophical wordplay. Heratius' Gwendolyne is a truly original creation musically that arose out of le souterrain Française, a breathtaking listen if you have a nimble mind and are willing to take an adventurous listening journey. As it turned out back then very few were.

Including the two early cassettes followed by the Gwendolyne album (LP, 1978), Frigico released two other productions - Armand Miralles & T. Jeere Alkema Du Sol au Plafond (Floor to Ceiling) Live at Galerie Medamothi (7", 1978) and Carré Noir Sur Fond Noir (Black Box Black Background) (7", 1980), a collaboration release by Armand & Pascal Comelade. Also planned was a second Heratius Corporation LP entitled Les Boniments (aka, The Armand Bunnymen). I received promotional copies of both the Black Box & Les Boniments. Recently, I learned only three copies of both those titles were pressed. In retrospect, I view that as a real tragedy as the music of Les Boniments was amazing, quite unlike anything else I had heard at that time, or have since for that matter.

The last time I heard from Armand was late in 1982. He had moved and told me he had some financial problems that were delaying production. In the end, neither production was issued commercially.

IMHO, the unreleased second Heratius Corporation album is one of the great lost artifacts of the 1970s French underground scene. Whereas Gwendolyne was an excellent album, it did fit somewhat into the RIO music niche that was gaining converts in several countries at that time. That second LP stood outside any category I can think of even during that era of revolutionary musical change. As Armand wrote to me in late 1979, Les Boniments is a little bit in the spirit of the first album, but much more Pataphysical and very French.

It features some of the most diverse, incredibly intricate guitar melodies I've heard. Armand's guitar playing is maximum minimalism at its best, at times creatively treated in striking ways. In fact, it feels almost like a solo album as Robert Diaz missed the session due to an accident the day the album was recorded. There are other exotic instrumental sonic enhancements and vocal recitations at times, but layered guitars are front and center musically most of the time.

The one influence I have seen referenced in regards to Armand and Heratius is Robert Wyatt who he met in 1977, just before Gwendolyne was recorded. Both albums do perhaps share a certain affinity with the Canterbury sound. The conceptual centerpiece of Les Boniments however is a unique genre bending musical experiment entitled La Naufrage de la Belle Excentrique au large de Dieppe (The Wreck of the Belle Eccentric off Dieppe), a spellbinding extended tone poem it's (18:14) of pure sonic alchemy.

After repeated listening, I conjured up an image from a Pink Floyd Ummagumma era Fillmore West concert I witnessed in 1969. For the first 20-minutes before the band arrived on stage the audience sat on the ballroom floor in darkness listening to a segment from the Studio Album in 360-degree surround sound. The spectre of that experiment in musical strangeness echoing around the auditorium remains in my head today. That part of the Floyd album (and concert) for the most part came off as a free form soundscape. After the sound faded out the band came on stage in darkness and began playing the Live Album, which they performed in its entirety.

What Armand accomplished with his creation is very different from that. La Naufrage is a shape-shifting conceptual composition that is both haunting and enchanting. Slightly jazz inflected and musically spacy at various intervals, it's a truly beautiful organic piece of music as well. I would say that honestly the only way to describe it is Pataphysical.

In the early 1980's, Armand Miralles was reincarnated as Armand Frigico. The music he made was reborn as well, inspired by the birth of English cold wave and the Factory label sound. Thus began the second phase of his career, which was in some ways similar to the first, audiences were small and the few performances were often in small venues or clubs.

Joy Division was a particular inspiration, his music featured drum machine, synthe melodies and socio-philosophic commentaries. At times, he performed collaboratively with accompanying musicians, various painters, artists and filmmakers. Performances were often solo affairs featuring multi-media with musically hypnotic pre-recorded backing tapes and X-video.

Many of the song titles and lyrics of the album were provocative or dealt with edgy subject matter. The three tracks Fraicheur de Vivre, Katerina Blum and Une Après-Midi Chaud are a trilogy of songs about a prostitute who hates her job and wishes she could quit, but has to continue even though it makes her feel crazy. The cover art illustrates the songs concept. The track Albion 84/85 is about the legendary Pit workers strike in the UK under the regime of Margaret Thatcher. Most famously perhaps is the track What a Shame, an homage to the rare and little known John Lennon Beatles song, What's the New Mary Jane.

Armand's guitar was front and center musically as before, often treated or fuzzed out. He performed at Heartbreak Hotel in 1985, accompanied only by his guitar and pre-recorded tapes. There, he astonished everyone by exposing listeners to a new musical universe and poetic literary references filled with humorous texts and subtlety.

He recorded an album in 1984/85 titled L'Après-Midi Chaud (Afterwards-Midi Hot). It was released only on cassette by the Frigico label and sold exclusively to people on his email list or at concerts.

Armand's work was guided by the masterful phrase of Nietzsche: l'art est la déformation de la vue (Art is the deformation of the view). With the release now of his complete works, people can see that his music truly does represent the work of an artist who saw things from a very different perspective.

Jerome Genin, the adventurous head of the French music label Fractal Records took it upon himself to spend over a decade searching out Armand Miralles in an attempt to release his music. As fate would have it, in 2013 he finally succeeded. Both albums, the unreleased recording Les Boniments, along with Gwendolyne have been rescued from musical oblivion after 35 years.

In addition, the later solo album by Armand from the mid 1980's is also included on the DBL CD. While that album is musically light years away from the Heratius style, in its own way it is a uniquely strange conceptual Armand Frigico creation. Jerome has specially remastered it for this phantastic Fractal DBL CD release.

It has also been released separately as a LTD ED LP on pink vinyl with striking cover artwork by the famous artist Gilles Berquet. Also, included as a bonus on the DBL CD is Armand's strange minimalist version of a Faust track titled, Variation sur le Theme de Faust it's a Rainy Day Sunshine Girl.

If that isn't enough, available in VERY LTD QUANTITIES is a special CD-r containing seven live and previously unreleased tracks. Included are two tracks by Armand's early bands, two by Heratius and three by Armand Frigico. It is sent FREE WHILE QUANTITIES LAST to people that BUY either the Heratius Corporation DBL CD, or Armand Frigico L'Après-Midi Chaud LP.

In a world where it seems every squeak, squawk and obscure piece of recorded detritus from the past has been reissued, these fascinating artifacts unearthed from the original French musical underground are truly a gift that all lovers of adventurous music experiments should love.

More INFO @ http://www.fractal-records.com/

*Pataphysics (See Wikipedia)







Eskaton Talking Miroirs
More INFO @ http://www.eskaton-le-groupe.com/
Watch @ https://www.youtube.com/watch?v=06aPpElSzNc

In 1979, a 7-inch EP entitled Musique Post Atomique dropped into my PO Box by a French band named Eskaton. Magma and ZAO were early French bands I discovered that pioneered the "Zeuhl music" style and turned me into a lifelong Francophile. Eskaton had plugged into that sound adding their own distinctive flair, which to my ears was equally as fascinating. Their debut EP demonstrated an instrumental flexibility that opened up the style to a new less rigid musical construct than the earlier pioneers had. The sound not only flowed more fluently, but their lyrical concepts were more earthbound, dealing with the world as it was then and still is today in the Post Nuclear age (know what's happening at Fukushima today anyone)?

I was very enthusiastic about their music so Eskaton asked me if Eurock would like to distribute the EP for them in the USA. A year later in 1980, Eurock also distributed their debut album Ardeur, which was an equally powerful listening experience. At that point, they asked me if I would like to issue their previously unreleased original first album 4 Visions on my Eurock cassette only label.

The pioneering Eurock cassette label had begun by releasing The Hundred Points, a recording smuggled out of Czechoslovakia by the banned Czech band Plastic People of the Universe. The label went on to become a long running cassette-only series of 22 releases featuring the music of many French artists, among them were Eskaton & Cyrille Verdeaux's Kundalini Opera 6-cassette set.

Fiction was the final Eskaton album released in 1982. In 1983, they recorded tracks for a third album entitled Icare, but the band split up and it never came out. Four tracks from the album were later included as part of the Fiction CD reissue by Soleil Zeuhl in 2005.

That first Eskaton EP and subsequent Eurock cassette release in 1981 led to the development of a lifelong communication that continues today. Late in 2013, another surprise dropped into my PO Box.

The new EP Miroirs ("Mirrors") is once again self-produced and features the first new music recorded by Eskaton since 1983. The cover offers a clue that Eskaton still musically has an eye on the dystopian future featuring two images of babies – one in color, the other shades of grey with vacant darkened eyes and a bar code tattooed on the cheek.

The music is comprised of four tracks containing vintage Eskaton elements still present in the sound of Eskaton today - bone crunching rhythm section led by Marc Rozenberg's rumbling bass lines and vocal recitations that override powerful musical arrangements. Unlike other current Zeuhl bands however, Eskaton doesn't simply replicate the music of their past, but instead has created a brand new sound reflective of today's ramped up life-out-of-balance lifestyle and social chaos.

"Automute" kicks the music off featuring Andre Bernardi's staccato guitar riff erupting into a firestorm of acidic lead lines and power chords. It serves as a powerful forewarning that it's a new musical day for Eskaton.

"Cinema" begins with high-energy slash and burn guitar backed up by thundering drums and bass line. The intensity of this track surpasses anything the band did in the past to be sure; it's capped off by a frantic solo guitar melt down at the end.

The album title track "Miroirs" ("Mirrors") begins with synthe pulsations and Andre's searing guitar chords. Metaphorically, the recitation warns of the impending dystopian crisis looming while Andre's acidic lead solos dive in and out overriding a mix of relentless drumbeats and buzzing electronics.

"Les Deux Trucs" ("The Two Tips") serves as a perfect ending. It opens with machine gun-like guitar chords, a splash of cymbals, pounding drumbeats and thundering bass. Andre's guitar provides static laser-like solos erupting throughout. The entire energy level then downshifts, going into a slow melodic fade; the albums end leaves you with the feeling of a power outage.

This past year Eskaton has been playing select concerts as the band is back to making music again. Their new EP Miroirs makes a perfect musical bookend to Musique Post Atomique updating their timeline. Rather than relieving the past musically, they have taken on the challenge of going forward into the future creating a new sound. That progressive impulse was always the essence of Eskaton, back then and still is now.

Eskaton Discography
Musique Post Atomique EP (1979)
Ardeur LP (1980)
4 Visions Eurock Cassette (1981)
Fiction LP (1982)


Miroirs CD EP (2013)
ZANOV Virtual Future
More INFO @ http://www.zanov.net/

In the early 1970's I developed a couple of music friends in France, Robert & Anny Frances, who often sent me incredible packages of new music from there. The experimental music scene in France began happening in the early 1970's, and was literally exploding with amazing musicians, bands and Indie labels by the mid '70's. In 1976, they sent me a copy of ZANOV's first album Green Ray.

In 1977 I began running Intergalactic Trading Company in Portland, Oregon. In a case of happenstance leading to serendipity, Robert owned an amazing record store in Montpellier called Sirenes Musique. His lovely wife Anny also wrote letters in perfect English. So happily, he agreed to export albums to the USA and Green Ray was included in the first large order I did of French imports. The floodgates had opened, and Bob supplied ITC with both major labels and indie label releases for the next 4 years. Today they still sometimes send me special music gifts.

ZANOV (aka Pierre Salkazanov) released three albums: Green Ray (1976, Polydor), Moebius (1977, Polydor) in and In Course of Time (1982, Solaris). Pierre contacted me early this past July to tell me he had retired from his career as a computer engineer and was going to release a new album, asking if I would help him promote it. I was excited, as IMHO Green Ray is one of the all time classic sequential electronic masterworks. After 32 years, I was more than ready for another dose of ZANOV EM. The great news is that his new album, Virtual Future literally overflows with sequential snap, synthetic crackle and melodic themes.

Before leaving the music business, he recorded tracks for another album, tentatively titled We Take Back Our Future, but it went unreleased. Therefore, upon retiring he went back to the original analog tapes and enhanced them using the high-end digital Arturia Origin synth, which replicates the warm analog sound remarkably well. The result is Virtual Future, an incredible album that sounds every bit as good as Green Ray.

The opening track "Very Far" begins the album with a big bang as a rich melodic theme develops over multi-sequential rhythmic counterpoint contrasted by high and low-end electronic exotica weaving in and out of the mix.

The album is uniformly excellent, tracks like "Neuronal Storm", "Alone Again" and album closer "Final Cut", each contain powerful melodies evoking distinctively different atmospheric moods. Musically, ZANOV combines an incredible array of vivid synthetic tone colors and sequential patterns, blending seamlessly into a multi-layered wall of sound, fleshed out beautifully by striking synthetic effects. Albums as warmly melodic and overflowing with high-voltage electronics as Virtual Future are rare since the early 1980's. The emergence of digital electronic equipment at that time began its ultimate technological takeover of music in general.

Something that I felt always set ZANOV's music apart was that he is French. Therefore, unlike most of the early (and current) German electronic explorer's, rich melody and thematic development was always an integral component of his sound. He made music for the inner spaces – the head and heart, whereas the sound of German musicians resulted in music that was more minimalist and mechanical. The cultural context in which artists work shapes their creative ideas and influences their work, in this case music.

Perhaps the ultimate compliment I could give to Virtual Future is that when I first listened to it I simply loved the way it sounded. It gave me that same kind of intangible je ne sais quoi that I had when I first heard his music all those many years ago. The kind of feeling you get when you see a long lost friend for the first time again many years later and you immediately feel as if it was only yesterday. To me ZANOV's music feels like an old friend has just returned after too long away.
Thierry Zaboitzeff Aria Primitiva
More INFO @ http://www.zaboitzeff.org/

Thierry Zaboitzeff was one of the original members of the seminal French ensemble Art Zoyd 3; there were two earlier incarnations of the band with differing personnel. Their debut album entitled Symphonie Pour Le Jour Ou Brulleront Les Cities (Symphony for the Day Cities Will Burn) produced by Michel Besset was released by AZ Productions in 1976. A revolutionary excursion into jazz fused with avant-garde classicism the lineup who recorded it featured Zaboitzeff on bass guitar, percussion & vocals), Gerard Hourbette (viola, violin, jazz flute), Jean-Pierre Soarez (trumpet, percussion) & Alain Eckert (guitar, percussion, vocals). The band and album epitomized the spirit of the early French experimental music scene.

Later in 1980, the band then simply called Art Zoyd, featuring slightly different personnel, re-recorded a musically revised version of the album. It came out in 1981 on the Atem label, a spinoff of the excellent French music magazine Atem, published & edited by Gerard Nguyen.

Thierry was an integral member of Art Zoyd during the 1970's, 80's & 90's while they toured and achieved International acclaim. He ultimately left the group to pursue his own music projects after the band's 1997 album Haxan. Since then he has recorded 19 albums, which explore a diverse array of styles musically.

Recently we made contact again after too long a time and he was kind enough to catch me up with on latest releases. He sent me the new digital EP Aria Primitiva (2014), along with the new film soundtrack to The Cabinet of Dr. Caligari CD + DVD (2014). In addition, he included the soundtrack, Sequences, recorded for the film Winds of Sand, Women of Rock (2010), along with two albums Sixteenth (2012) his 16th album since leaving Art Zoyd & Planet Luvos (2012), music he did for a theater performance piece.

Aria Primitiva (13:52) is a simply stunning piece of music that begins with a spatial melody and spare percussives before a beat and pulsing bass line comes in overlaid by electronics and exotica. Thierry employs e-cello, e-bass and samplers to great effect to creating a post-symphonic music opus alternating overflowing with rich melodic themes, changing time signatures and aggressive tempos. The piece closes with a striking return to the original spatial melody and percussives that does a slow fade to ZEN…

Sequences is a film soundtrack to Winds of Sand, Women of Rock. A documentary, it chronicles the yearly 1500-kilo march of the Tubu tribe women who trek alone through the desert to collect and sell dates in the marketplace. The music is an incredible fusion of natural sound evocations of the desert and myriad ethic folk-like themes, interspersed with percussion, electronica and e-cello symphonic interludes. As a music score, it's masterful. I've only seen a video trailer of the film on YouTube, but the story about the life of tribal people in the Sahara on the face of it seems incredibly intriguing. The liner notes however characterize it as a story about male subjugation of women making it appear to be video missionary work by a female filmmaker injecting modern Western politically correct cultural ideas into an ancient tribal society. Comments on YouTube also raise questions about incorrect subtitle translations.

16 (Sixteenth) is a highly adventurous album that incorporates both rock and Zeuhl music influences. Musically it's amazingly sequenced as the tracks flow together offering a fascinatingly diverse listening experience. The album demonstrates the wide range of Thierry's compositional skills. Isabelle Farmini's soprano voice is integrated into four compositions beautifully; he also makes use of an excerpt from Martin Luther King's I Have a Dream speech in "Free At Last" creating a powerful piece of musical sociology. The music at times is beautiful, strange, powerfully rhythmic and experimental, resembling a musical kaleidoscope of notes and sounds arranged into an incredibly adventurous organic composition.

Planet Luvos is a music score created for stage theatrical performance by an Austrian company. It too is quite different from the other CDs reviewed here. It's hard to discern the subject exactly as there is no liner notes, the cover illustrated by bodies lying illuminated on a darkened stage suggests a modern dance performance. The sound is highly experimental musically featuring a striking mixture of electronic melodies, myriad effects and vocal interjections. The music certainly evokes a planet with an alien presence. In fact, just now while listening to "Act 7" the film Alien comes to mind. The album certainly makes a fascinating 17th addition to Thierry's catalog.

Last but certainly not least is his most recent release, a soundtrack to Robert Wiene's classic silent film The Cabinet of Dr. Caligari, available on DVD as well as audio CD. I would recommend the DVD not only because it musically brings to life an original German expressionist classic, one of my favorites since I saw it in a film class back in college. More importantly, it also contains a 75-minute live performance by Thierry playing in accompaniment to a screening of the film. The camera work is fascinating as you watch him perform in real time while the film plays. He employs an incredible array of acoustic and electronic instruments in recreating the musical score, which ranges from electronic rock to post symphonic themes. The music is a masterful experiment in modern classical composition, haunted by spirits of the old masters as well as the creative essence of his Art Zoyd past.

After spending a couple days immersing myself in this music and writing about it, I'm left in amazement that one of Europe's original pioneering experimental musicians is still today pushing the boundaries of sound further out there. All five of these productions explore completely different musical concepts, serving in a sense to encapsulate Thierry Zaboitzeff's almost 40-year creative continuum. The music he makes transcends time and today still embodies that original spirit of experimentalism that was present way back in the 1970's.
Pascal Comelade
Enregistrements + Videos & Compilations
Avis aux Inventeurs d'Epaves + Despintura Fonica
More INFO @ WWW.PC.FR

It was 1976 when I received a batch of albums released from a French label Pole Records. Inside were various highly divergent musical treasures, the albums Kotrill by Pole (Jean Louis Rizet), Libra by Philippe Besombes, Pataphonie by Pataphonie, Pole by Besombes et Rizet, Images by Henri Roger, Krig Volubilis by Verto, Smooth Sick Lights by Mahogany Brain and Fluence, a remarkable spatial minimalist electronic album by Pascal Comelade. Pole was a short-lived underground label run by Paul Putti, Evelyne Henri & Jean Louis Rizet, which released 15 titles between early 1976 and late 1977 before disappearing.

Not too long afterwards in 1978, I got a copy in the post of another release, this time directly from Pascal himself, the incredible 7" EP Sequences Paiennes. It featured six tracks of minimalist synthetic voodoo entitled "Sequence 1-6". My long time friends Anny & Robert Frances in Montpellier had turned him on to Eurock. I did a review of it in Eurock and people began asking me if I could get them a copy. In short order, Pascal and I worked out a quick deal and Eurock Distribution was born.

Following that, Pascal released the LP Paralelo + another 7" EP Ready-Made and Eurock distributed those as well. He recorded the Fluence album, along with those three Parasite vinyl releases and four other cassettes in his home studio between 1978 & 1980.

Sometime later in 1981 after I had moved down to LA, Eurock Distribution became my lifelong occupation and I started Eurock Records as a cassette label. Pascal then asked me if I would like to release his fourth cassette recording titled Slow Music. It came out on the Eurock label in 1981.

Pascal's early music was primarily electronic. Gradually, he began employing piano and incorporating toy instruments into the mix. Ultimately, his work became more acoustic oriented and his use of toy instruments turned into a "Toy Orchestra". He also began doing collaborative projects with other musicians and group projects like Fall of Saigon and Bel Canto Orquestra. Today his work literally knows no boundaries musically; his discography is approaching 90 releases and counting.

Late last year I received a nice surprise package from Anny & Robert in Montpellier. Inside were the two fantastic Book/ CD editions chronicling the early works of Pascal Comelade, listed above. If you are a fan of Pascal's music, they are worth their weight in gold.

Enregistrements features rare and unreleased early music, including tracks from the aforementioned records and cassettes. It contains a CD of music Pascal recorded in Montpellier between 1975 & 1990. He now lives in Spain where he continues to release an incredible array of music doing various projects.

Videos, Compilations documents a treasure trove of rare music Pascal has done for films, videos, performance companies and private/ small label cassettes between 1979 & 1992. The CD consists of live and one-off tracks by Fall of Saigon & Bel Canto Orquestra. In addition, there are pieces from various vinyl or cassette only compilation releases, One for Bangkok, Unique No1, The Beat Goes On & Illusion Productions' Sensationnel N.2 + N.5, a/o… Of special note, are two tracks from the ultra-rare handmade "Carré Noir Sur Fond Noir", the Black Box EP collaboration he did with Armand Miralles (of Heratius Corporation). A private release done in 1980, it contained various prints, toy guitar strings and piano key + an EP with four tracks, "Sans Titre" ("Untitled"), only three copies made.

These books released in 2013 by Galletto Presente are perhaps the most fascinating presentations of an artist's seminal work I have seen or heard. They include color photos, illustrations and cover pictures of the original EP, LP, Cassette & CD releases complete with track listings and discographies, richly illustrating each volume. The layout and design like Pascal's music is playfully avant-garde, eccentric and quirky. The book's presentation visually embodies that same spirit. All 400 copies were stamped with a number and hand signed by Pascal himself.

Today Pascal lives in Catalonia. He continues to be prolific, releasing new albums as well as two more recent special music projects.

The first is Avis aux Inventeurs d'Epaves (Notices to Inventors of Wrecks). It's a part of his series "Illustrations", an art project by Pascal featuring 163 of his own personal paintings done to illustrate his favorite 1960's & 70' 7" picture sleeve singles. Included are two vinyl EP's featuring Pascal doing cover versions of rock standards by some of his favorite 60's and 70's artists, the Rolling Stones, MC5, Kinks, Deep Purple, James Brown, a/o… A LTD EDITION Book + 7" vinyl EPs, 300 copies.

Despintura Fónica (Different Sound), also a part of his "Illustrations" series, features eight tracks performed by Pascal Comelade solo or with the Bel Canto Orquestra and Cobla Jordi in Barcelona. The album cover packaged in a tri-gatefold sleeve features a portrait of Pascal Comelade done by Spanish artist Miquel Barcelo in Paris in 2013. A LTD EDITION Vinyl LP + Poster, 200 copies.
Mikhail Chekalin Saturn
More INFO @ Mikhail Chekalin Music
Download: Mikhail Chekalin PODCAST
Listen: Saturn Part 1

It is hard to remember a time before the Net permeated and controlled most every aspect of our lives. Back then there was a country called the Union of Socialist Soviet Republics; remember the Beatles once sang a song about that place. It was then, and there, that Mikhail Chekalin began staging light and music performances as part of second culture artistic gallery installations.



Monster Melodies
Paris Record Collectors Mecca
More INFO @ Monster Melodies Paris
Online Store: ONLINE Store

In the heart of Paris lies a rare musical gem, Monster Melodies a shop founded in 1985 that has been a mecca for vinyl fans of all music genres ever since. Owner Serge Vincendet has gathered under his stores roof over 10,000 pieces of vinyl, and if you go down into the basement, you will find a gold mine of vintage audiophile equipment.

I made contact with Serge thanks to my friend Gilles Yepremian; manager of Urban Sax. Gilbert Artman appeared at the store to celebrate release of the brand Urban Sax multimedia LP, CD, and DVD production Inside. Gilles told me Monster Melodies in the past two years had begun a record label and released three great albums from the original French underground music scene.

I contacted Serge and he agreed to do an interview and kindly sent me copies of the three album releases. Here follows the Q&A, after which there is a rundown of the three albums.

AP

Serge Vincendet Interview

When did you open Monster Melodies?

After 10 years working for distributors and a famous retail shop on the Champs Elyses in Paris I decide to create my own business in August 1985, a small shop specializing in collectable rock vinyl. At this time, we were the first place to offer collectible out of print records in punk rock and new wave style from the UK and USA. The success was immediate. Located in the center of Paris we were given the great opportunity to exchange information with many customers from the entire world that came looking for music in many different styles, so we have expanded our inventory over the years.

Why did you decide to do a label?

We wanted to start a label in the beginning when we opened the shop, but had too much work at that time. We made an attempt in 2000, but an association with some wrong publishing people condemned the project. In 2012, we tried again with our own financing plan. The lessons we learned from the bad experiences in the past and the shops success made it possible. I think doing a label is very interesting because it offers the possibility to be more involved in the music you sell. Who knows music better than a sales clerk that listens to music all the time and learns a lot from all the passionate people they meet every day. Who knows better than a sales clerk does what records the music customer wants?

Do you specialize in any certain type of music for your label?

The vocation of our label is to publish unknown recordings from the underground French scene between 1968 and 1978. French rock bands with long hair in our conservative country at this time were considered too subversive, so the record industry preferred to promulgate la variété Française, singers and bands who sang middle of the road songs and mainly adapted or copied sanitized music from South American, British or American productions. Rock festivals were forbidden. Radio stations and TV controlled by the government broadcast French rock music rarely, or very late in the night. When they played rock music, they gave priority to English Invasion and American bands. Only a very few French great musicians gained a big reputation in foreign countries, like Magma for example. Many of the new French bands who were not well known on the music scene out of necessity had to explore new ideas and concepts from English bands, which influenced their own new style of music.

What titles have you released so far?

Three albums from the history of French music by Fille Qui Mousse, Bananamoon Band & Moving Gelatine Plates are the first Monster Melodies label releases.

What is your favorite type of music personally?

My personal taste in music is very large, from psychedelic music, free jazz, kraut rock, experimental and Brazilian music, also literature and poetry in French songs (I have written a few books about this).

Is there any kind of music scene in Paris today - commercial, alternative, underground, etc.?

In Paris today there are many young people making music so the level is very high. However since music is everywhere in movies, advertisements, or used as a soundtrack for commercials to buy a car or a pair of socks, there is little innovation or artistic concept. Radio and TV always play the same boring music. Before 1981 all radio stations were owned by the French government, so we were very excited in 1981 when we were able to create an independent radio station. However after one year it was worse as apart from Radio Nova, the record industry basically controlled the market pushing manufactured new artists of little interest. Aside from AIR and a few other bands emerging the last 10 years, there has been little creative music. Happily, now there are some small underground scenes in a disorganized manner where you can find a few new talents, like Fantazio for example.

Do you find a lot of interest among collectors for the releases on your record label, as well as Distributors who will sell them for you?

Yes, we have had good response from distributors looking for original works different from the mainstream. In addition, there are many collectors who are passionate about music of historical importance, along with young customers who are curious and musicians from the French scene who are returning to their roots.

Les Trois Disques

In October 2013, Monster released in an edition of 500 copies, the legendary 1971 album by Fille Qui Mousse (Girl Who Foam) Trixie Stapleton 291 Se Taire Pour Une Femme Trop Belle (Trixie Stapleton 291 Silencing to Make a Woman Too Beautiful). It features a gatefold sleeve with unreleased photos of the band pressed on translucent red vinyl. Two postcards reproducing vintage concert posters and an insert featuring an unpublished text by Henri-Jean Enu, a leading figure of the Underground press, accompanied it.

Fille Qui Mousse was a musical collective that were politically involved in the movement of those times as well. The group consisted of Barbara Lowengreen (vocals), Sylvie Peristeris (sound effects), Henri-Jean Enu (guitar, vocals), Denis Gheerbrandt (vocals), Daniel Hoffmann (guitar), Benjamin Legrand (piano, vocals), Dominique Lentin (percussion) Jean-Pierre Lentin (guitar, bass) and Leo Sab (violin), François Guildon (guitar). The album was record in only one day, July 8, 1971, and went on to become legendary. Musically it's a rare gem of the avant-garde French scene perhaps at times comparable to Can Faust and Pink Floyd Ummagumma period.

In April 2014, the second Monster album released was Bananamoon Band, the first new music recorded by Daevid Allen after the original Soft Machine prototype live album with the Daevid Allen Trio.

Daevid and Gilly Smith recorded the album in 1968 with the help of future members of Ame Son, Mark Blanc and Patrick Fontaine. A LTD ED of 1,000 copies in a gold metallic sleeve on transparent vinyl, it includes group photos, letters and family tree of Daevid Allen's different musical entities.

The music on the album is very free spirited, a precursor of things to come with Gong in the future. It's laced with a hit of spacy jazz, a whiff of pothead pixie dust and crude rock bottom end, which keeps the glissando vibes from drifting off into the endless void of nothingness. Tracks were recorded in EPC studios, March 1968 in Antibes, and July through August 1968 at Banana Moon Observatory on Majorca.

Soon after the students of the Sorbonne took to the streets, Daevid and the band went to the island of Majorca to continue their meditation practice and reinvent their musical concept somewhat. A short time later, they went to Avignon and were involved with the Living Theater performances. A few months later, Daevid and Gilly went back to Paris and signed a contract with Jean Karakos of the BYG label to record Magick Brother, Magick Sister. The first album of Daevid and Gilly as Gong, it was recorded in September 1969.

In November 2014, Monster issued a third MGP album Moving Gelatine Plates, which contains all previously unreleased music, a LTD ED of 1,000 copies on transparent pink vinyl, with deluxe gatefold sleeve with a MGP family tree. Also included is the rare MGP 7" vinyl single recorded in 1970, featuring the very first two songs they recorded, previously only one acetate copy was pressed.

The original incarnation of MGP occured in 1965 between Gérard Bertram and Didier Thibault. In 1969, Gérard Pons and Maurice Helmlinger filled out the bands line up playing their first gig at Sartrouville March 7, 1970.

Their first album, Moving Gelatine Plates was recorded in Davout studios, Paris during March 1970. The second album, The World of Genius Hans was recorded in 1971 at the Studio des Dames in Paris, in December 1971. Both albums were released by CBS, but the music was not commercial and promotion was done in a very haphazard way so sales were minimal. Due to their lack of success and financial problems that became insurmontable the group ultimately broke up in August 1972.

In 1980, Didier Thibault attempted to reincarnate the band when he released an album entitled Moving with new members. However, the times had changed and the original spirit of Moving Gelatine Plates was a thing of the past.

The music on this new third MGP album consists of previously unreleased historical recordings taken from old tapes and acetates in good condition, which were remastered to achieve the best possible quality. The sound quality is quite good in fact, the music is perhaps a bit looser and free-form than on the original studio albums, but the Soft Machine, Canterbury influence that was present on the original albums is still present.

If you are a Francophile (as I Am) the three albums released by Monster Melodies are a must for your collection. Music like this simply can not be made anymore as it captures a particular time and place, when there was a special magic in the air that you can still hear when you listen today to music from that era.



Mani Neumeier Talking Drums
Watch a video trailer now @ https://www.youtube.com/watch?v=p38mIE18E3Y

Mani took the first step on his pathway to becoming as he describes himself, a 'sound engineer of high rank' by playing drums with the Irene Schweizer Trio, which also had Uli Trepte on bass. They recorded a session of free improvised jazz in Munich, January 1967. Later titled Early Tapes; it wasn't released until 1978 on the FMP label. He and Uli then went on to form Guru Guru Groove in 1968.

In 1970 after a couple of other guitarists, Ax Genrich joined the band ("Groove" was dropped). That lineup released the first Guru Guru album UFO, followed by Hinten (1971), Kanguru (1972). I obtained via mail order in 1971 those first 2 albums from then hippie Richard Branson's first specialty imports Virgin Record store in London. Upon receipt, I promptly played them on the original incarnation of Eurock, my first radio show on commercial FM in Central California. The airwaves and phone lines exploded like a hydrogen bomb. It was Kanguru however, that literally blew my mind. IMHO to this day it remains one of the ultimate musical artifacts of classic Krautrock.

After the original Guru trio split up, Mani continued the band and a revolving cast of other great German musicians played with him. He's recorded a long series of recordings since, all continuing to throb with Mani's "Guruvy" beat. As a drummer there are few who can match his unlimited imagination, physical dexterity and energy.

Outside of Guru, Mani also released 2 previous percussive solo albums; both were stunning in terms of the exotic nature of their concept, array of percussives he used and incredible packaging. They have to be seen and heard to be believed. That brings me to his brand new 3rd solo album.

Talking Drums is a concept album of sorts. It features 6 tracks all linked by shorter sonic bridges "jingles", tying them together into one enchanting and shamanic listening experience. The stunning extended piece "Talking Drums" begins with a drip drop followed by thunder, and rainstorm morphing into slow percussives and drumbeats. Incorporated into the 16+ minute musical mix are chirping birds recorded in the Outback downunder, along with frogs, other nature sounds and exotica. All the elements are underscored and enhanced by Mani's drums and low spoken incantation invoking the spirits of happiness, peace and harmony.

"Shamanic Dancer" follows that with wild rhythms and birds as the sound builds up into an intoxicating rhythmic energy, Mani's Guruvy beat serving as the pulse. "Maori No Kaeru" (Frog of the Forest), begins with the sound of giant Japanese bells, followed by a chorus of strange frog species coupled with human voice, all of which Mani uses as sonic seasonings to display the mix of Japanese, Australian, New Zealand and German musical ideas he conjures up. "Maori Haka News" continues that with Mani and a group of Maori people all erupting into a spontaneous display of percussive beats and drumming pyrotechnics.

The album closes with 2 tracks "Im Zaubergarten", a quiet magical meditation with slow rhythms and soft chimes, a soothing trance-like piece with the voice of Etsuko deeply chanting a low mantra. That flows into "Om Mani-Tom", where Mani plays his self-made inflatable drum that changes its sound when he inflates or deflates the air pressure inside. It serves as a heartbeat. The music is a fluid, flowing montage of sounds - water, flutes and Australian birds reappearing, echoing the spirit of the albums opening track, Mani filling the musical space with free jazz percussive scat.

At 74, Mani is still going strong musically, offering all who will listen, his great musical gifts. The sounds of nature were in fact the first music. His solo albums illustrate that clearly. Mani describes his musical muse so simply by saying, "Go through the world with open ears", Birds are the masters." Talking Drums, as well as his other 2 solo albums are striking examples of Mani's mastery of ethnological music fused with field recordings. A self-professed "Globetrotter", he now spends his life travelling the planet in search of new sounds, keeping the original adventurous spirit of the 1960's alive.


Luc Marianni Impressionism Electronique