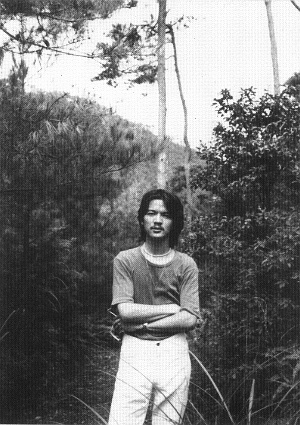 Hiro Kawahara
I first met Hiro Kawahara in the early 1980s via correspondence. During the late 1970s and early 1980s, the Japan experimental scene was in its embryonic phase. FOOLS MATE Magazine was the main vehicle for promotion and a handful of groups were beginning to mutate the sounds of pop, rock and electronics into a new modern fusion of styles and influences. Hiro Kawahara was one of the early pioneers of a new form of Zen electronics that combined mystical and spiritual influences with experimental electronic rock.
In 2004, I finally met him when he came for a visit and stayed in my home in Portland, OR. We drove out into the gorge and hiked up Multnomah Falls together. Through conversations, I learned about his family, deep knowledge of computer technology and deep spiritual connection to music. We creatively connected again in 2010 when I decided to release a very special selection of pieces he had recorded over the years. In the interim, he had lost his job and in the deflated economy of Tokyo, working again on his music gave him new energy to be creative again.
The idea of the art design was to adapt the art of a previous release we had collaborated on THE GOLDEN AGE (2000) into a new conceptual design that I felt perhaps reflected the fact that his band Heretic was no longer together, but also that life itself had changed in the past decade for the planet as well.
After the recent events in Japan, the artwork takes on a completely new meaning, and when I recently communicated with Hiro life has changed drastically as well. His home in Tokyo and the country itself now lives under the threat of the nuclear age. The one thing that has not changed however is the music on the album as REQUIEM contains some of the most beautiful, emotional tone poems I have ever heard. Much of it sounds now as if it is a musical prayer for humankind to come out of the darkness threatening this modern age and into the light, to begin creating a better life together.
-Archie Patterson
Interview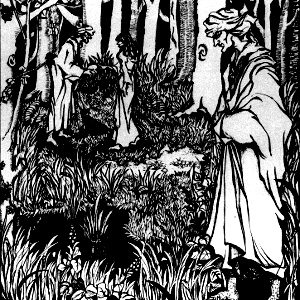 Q: What was the very first musical influence that inspired you to begin making your own music?
When I began to play electric guitar, my favorite guitarist was Jeff Beck. Before starting Osiris in 1978, I had a chance to listen to Manuel Goettschings music on FM broadcasting. Obviously, he has influenced my music as I had listened to the track Sunrain, and his album NEW AGE OF EARTH.
Q: In what year did you form your first band and do your first recordings?
When I was a senior high school student, I played the guitar and sang. However, we did not tape it at that time. My first recording was Osiris first cassette work, JOURNEY TO THE NEW WORLD in 1979.
Q: What was the creative inspiration behind your first album, Osiris IN THE MIST OF TIME?
It was from Nature. I enjoyed walking around the low mountains. There is a mountain behind my birthplace and this was my playground.
Q: After the Osiris album, you did several other musical projects what were they?
Yes, I started two other projects, one was for Dr. Jekyll and Mr. Hyde, the other was Astral Temple. Unfortunately, there was no chance for releasing them as CD at that time even though I owned all of the master tapes. Dr. Jekyll and Mr. Hyde was collaboration with Yozox Yamamoto who is guitarist and a leader of Ain Soph. Astral Temple, was a live and improvised band. Osiris was my own private recording project.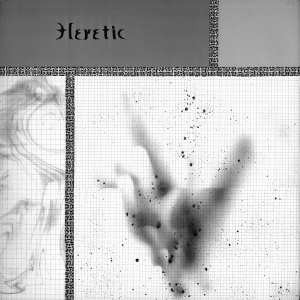 Q: Do you think those early groups were a musical experiment for you with various different ideas that later led you to create Heretic?
Yes! Absolutely! In Osiris, I learned how to compose music and how to use recording equipment and other devices. In Dr. Jekyll and Mr. Hyde, I learned how to composite the riff of the guitar and harmony of this piece. In Astral Temple, I learned how to improvise with other members.
Q: What was your main musical concept or influence in terms of the sound and style of the music Heretic made?
The French group Heldon and Richard Pinhas influenced Heretics musical style. The exploration of new technology, new software and new devices was the group's concept. Almost all of the Japanese musical instruments and software companies for Macintosh helped our recording.
Q: How many albums did the band make and why did it end?
Heretic's official releases were two LPs INTERFACE (1985) and ESCAPE SEQUENCE (1988), plus two CDs, YAYOI DREAM (1996) and DRUGGING FOR M (1997).
There are also several compilation CDs and a CD-ROM, HERETIC 1984-88 (1994), NO SHIBUYA (2008) and Eurock - THE GOLDEN AGE CD-ROM (2000). There was also a very limited CD-R, PAST IN FUTURE (1996) comprised of demo tracks for YAYOI DREAM and DRUGGING FOR M.
The main reason why our activity has stopped is that my family and I moved to Tokyo. For composing and making music, I need to listen to my music from the speaker in high volume, not from the headphones. In order to do that, I need a recording studio or a soundproof apartment like the one I used to have in Kyoto. I cannot afford that in Tokyo. The rent is very expensive even for a normal apartment here.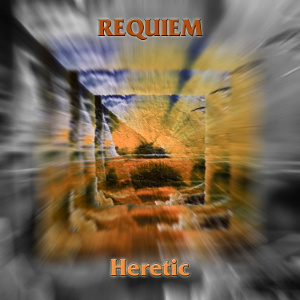 Q: How did the release of the new album Heretic REQUIEM come about?
Let me give you some background information first. In 2000, Eurock selected my music for their CD-ROM, THE GOLDEN AGE (2000), and in 2004, I visited Archie Patterson in Portland and stayed with him. Although we have kept contact since 1981, we had not met until this recent visit. Recently, he contacted me, offering to create a new audio CD using the music from the Eurock CD-ROM. When I got his email, I thought this CD should be my historic recordings, not simply the same four tracks from THE GOLDEN AGE. I wanted to put the whole version of the Heretic track Interface from first LP. To make it a little better I edited some parts from original master tapes. Thus, I call this track, Interface 2010. I also included other unreleased material along with excerpts from YAYOI DREAM and DRUGGING FOR M. I believe it is easy to understand my various musical aspects in this selection. In addition, I hope people enjoy this new release. This CD title REQUIEM, means the past recollection of my music with many memories attached.

After the Tsunami Nuclear Meltdown in Japan Hiro sent me this Addendum to his Interview
About the title REQUIEM, at that time of releasing the CD the meaning was just a recollection about my past musical work. After big earthquake on March 11th, this title has much more importance and worth for me.
My family and I were not affected by that earthquake and tsunami, but many Japanese have died or are missing. Upwards of 20 thousand people were lost by the disaster.
With the meltdown of the second accident at Fukushima atomic power plant, we now know that meat and rice are polluted by high levels of radioactive cesium. Probably it is the same for fish and seafood.
Even in Tokyo the air still contains traces of nuclear pollution, not high value, but still significant. A week ago, we felt still another earthquake here in Tokyo. It is hard to say if or when Japan will fully recover and life will be the same again.
I would like to dedicate REQUIEM to the lost souls of that disaster and the Japanese younger generation who will build the future for Japan.
Lastly, I also give thanks to Archie Patterson for releasing this CD because through working on this project I reconnected with my good friends, the members of Heretic once again!
God Bless you, Hiro Kawahara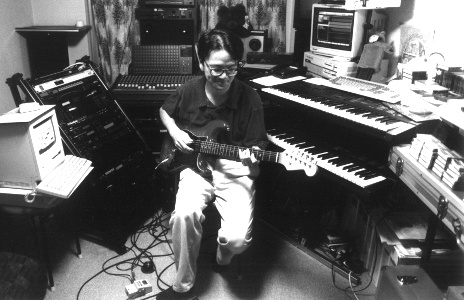 Listen to the Original Interview...