The Story so far...

1970's- FM radio, Alternative Magazine & 1st US Indie Distributor of Euro Rock

1980's- D.I.Y. LP + Cassette & CD label

1990's- Distribution via the WWW

2010- Eurock.com ~ Multimedia Podcasting, Interviews & Reviews.
Label & Artist Submissions Accepted for Review...
Webzine
Exclusive Post Millennium Interviews
w/ Musicians & Producers
Pioneers of Euro Electronic
Space, Progressive, Experimental Music
Past ~ Present ~ Future!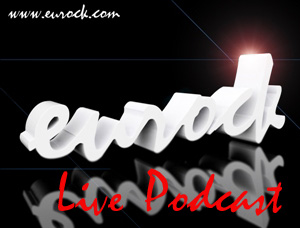 Podcast
A Special New Feature!
Subscribe & Keep Up with the
Latest New Releases
MP4 Excerpts
Interviews w/ CON, Cluster,
Damo, Mani & More...
Download from:
Eurock.com
or
Apple iTunes
M
ikhail Chekalin
Gallery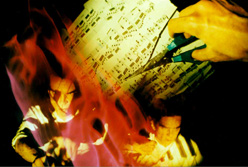 I
nterview
M
usic
Art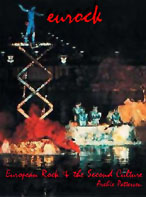 EUROCK ~ European Rock
& the Second Culture

A 30 Year History of Experimental Music
Electronic, Progressive & Space Rock
Interviews – Biographies – Reviews
7 X 10 ~ 714 Pages
250 Pictures ~ 2,700 Artists Indexed

Read the Reviews

THE GOLDEN AGE
CD-ROM

Eurock Magazine 1973-93

"The Millennium Edition"
Updated to the Year 2000

A Special Enhanced CD that contains 40 minutes of music by Japanese master musician Hiro Kawahara (of Heretic).

Plus CD-ROM session that includes 25 minutes of 16-bit audio w/ digitized video by Amon Düül II, Popol Vuh and Urban Sax,
the complete texts of all original EUROCK Magazine back issues, rare photos, discographies & index.
Special Bonus ~ the Millennium issue EUROCK Magazine 2000 ~

System Specifications
PC: Pentium 166 or higher, Windows 95/98/NT, 32 MB RAM
MAC: PowerPC, 166 MHz, OS 8, 32 MB RAM

Promo
Manual
Press
Archie 1
Archie 2
Klassik Krautrock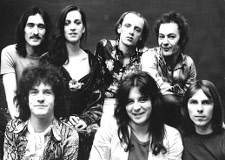 Amon Duul 2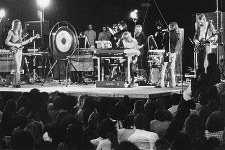 Ash Ra Tempel Live Paris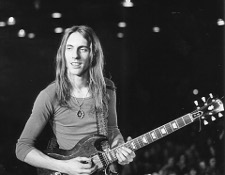 Manuel Göttsching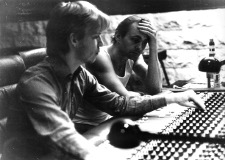 Baumann & Roedelius in Studio '78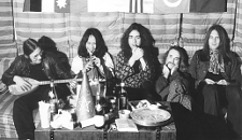 Can

Embryo in Tangiers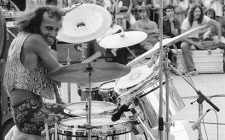 Guru Mani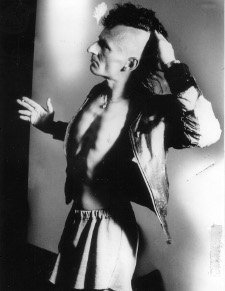 Klaus Dinger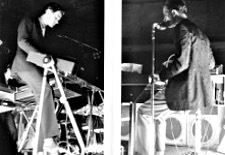 Ralf & Florian - LIVE USA 1975

Bartos & Fleur - LIVE USA 1975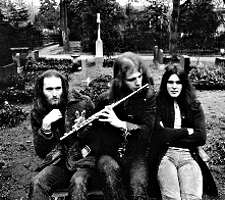 Mythos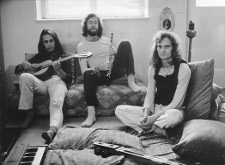 Popol Vuh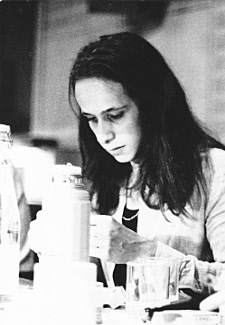 Conny Viet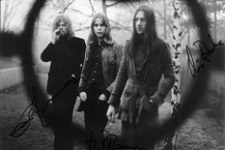 Tangerine Dream OHR Era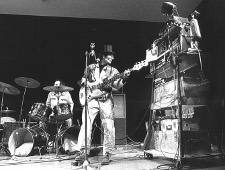 Uli Trepte Spacebox LIVE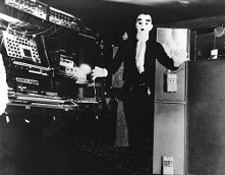 CON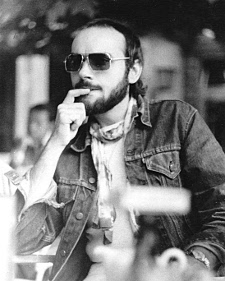 Wolfgang Sequenza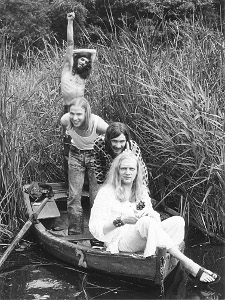 Wallenstein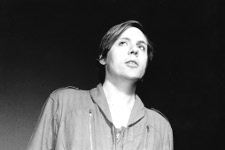 Klaus Schulze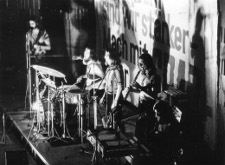 Floh de Cologne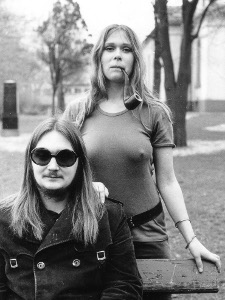 Emtidi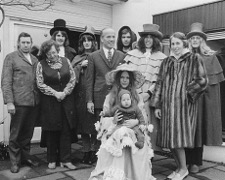 Hoelderlin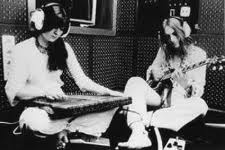 Manuel & Rosi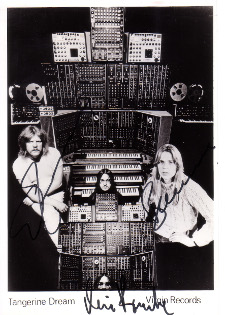 Tangerine Dream Virgin Era

Witthuser & Westrupp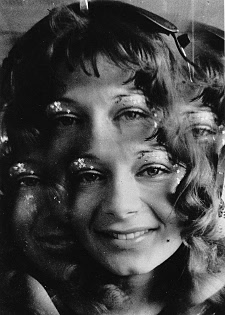 Starry Eyed Girl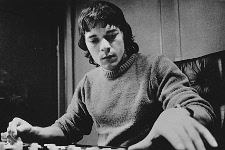 Robert Schroeder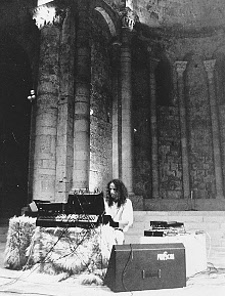 Rolf Trostel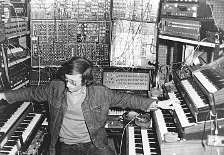 Rudiger Lorenz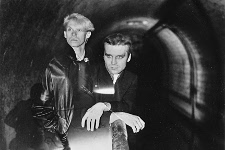 Din A Testbild

Der Plan
Artistes Français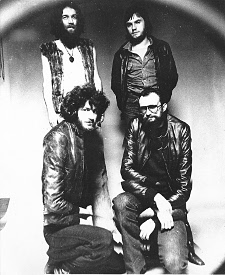 Lard Free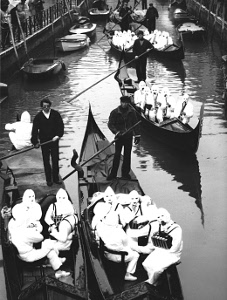 Urban Sax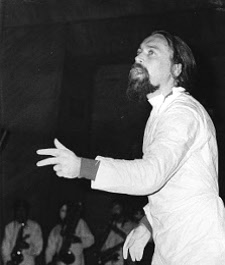 Gilbert Artman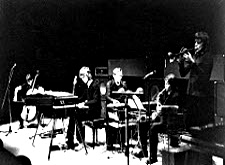 Art Zoyd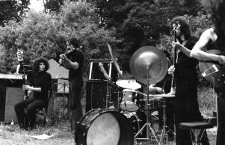 Univers Zero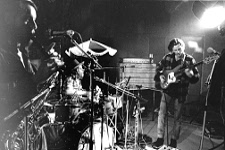 Etron Fou Leloublan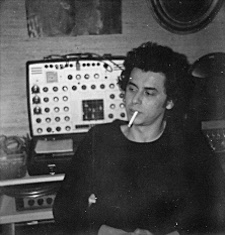 Pascal Comelade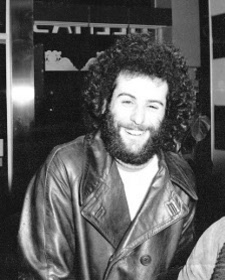 Armand Miralles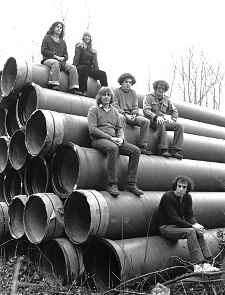 Eskaton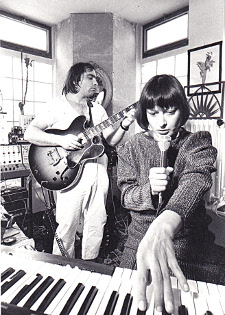 Annanka et Ivan - Fondation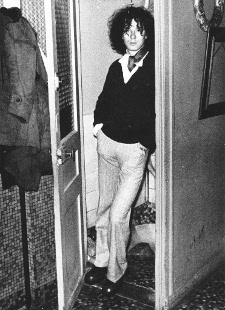 Thierry Muller - Ilitch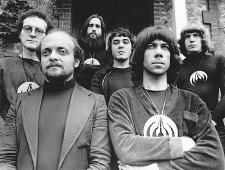 Magma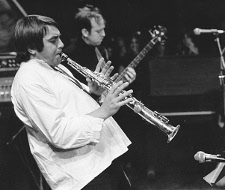 Yochk'o Seffer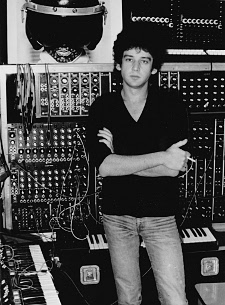 Richard Pinhas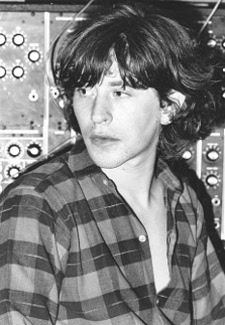 Patrick Gauthier

Pulsar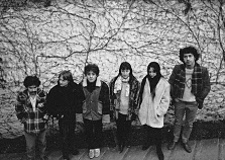 Shub Niggurath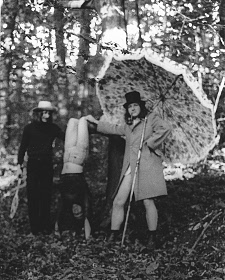 Pataphonie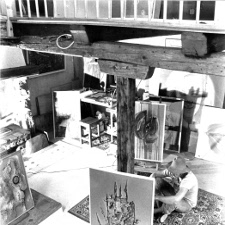 Andre Baldeck - Decko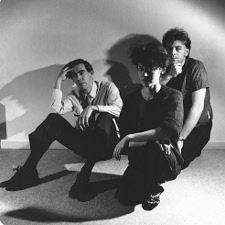 Déficit des Années Antérieures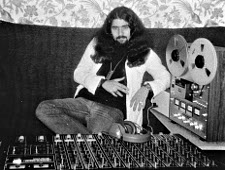 Didier Bocquet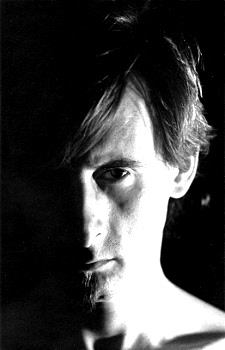 Dominique Grimaud - Video Aventures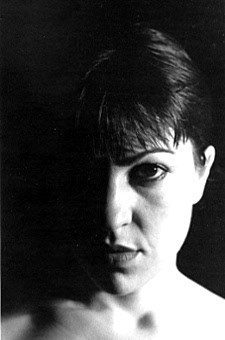 Monique Alba - Video Aventures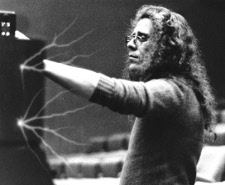 Patrick Vian - Red Noise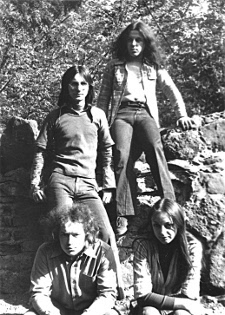 Wapassou

Zazou et Racaille - ZNR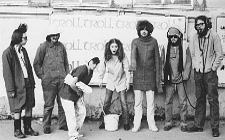 Jean Pascal Boffo - Troll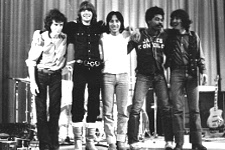 Surya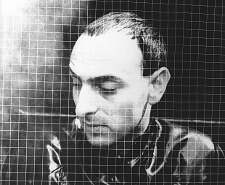 Bernard Szazner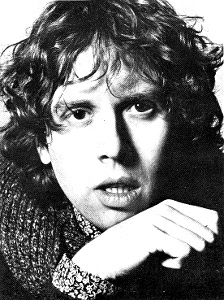 Igor Wakhevitch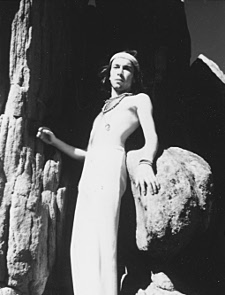 Xolotl

Robert Frances - Sirenes Musique
Artists Esperanto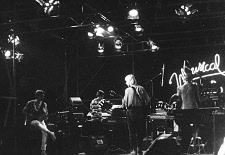 Neuronium & Ashra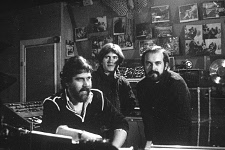 Neuronium & Vangelis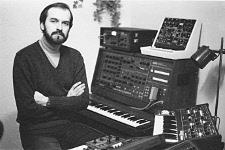 Michel Huygen - Neuronium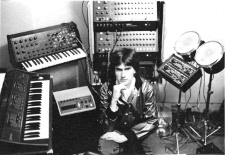 Carlos Guirao - Neuronium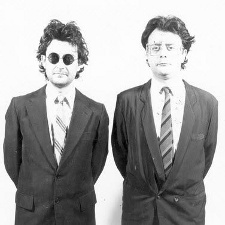 Juan Crek & Victor Nubla - Macromassa

Jordi Garcia - Suck Electronic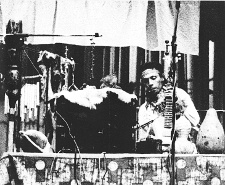 Luis Perez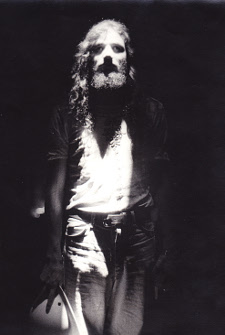 Carlos Alvarado - Via Lactea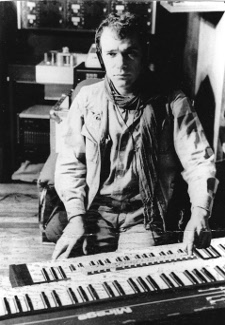 Jorge Reyes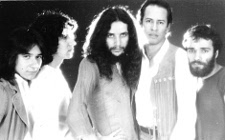 Chac Mool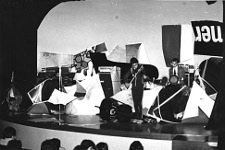 Decibel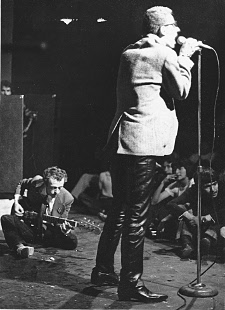 Size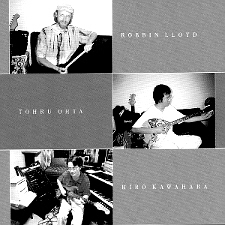 Hiro Kawahara & Heretic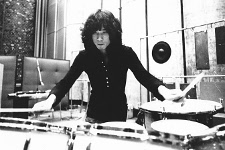 Stomu Yamasht'a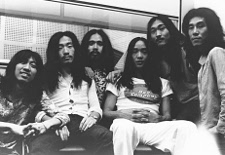 Far East Family Band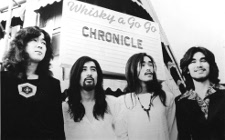 Chronicle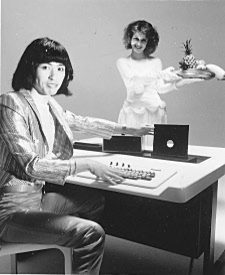 Magical Power Mako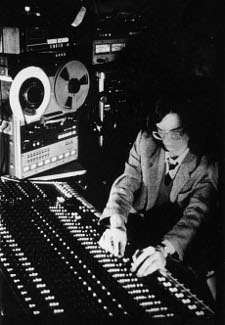 Mikhail Chekalin

Sven Grunberg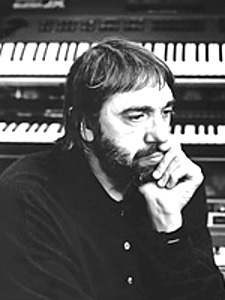 Edward Artemiev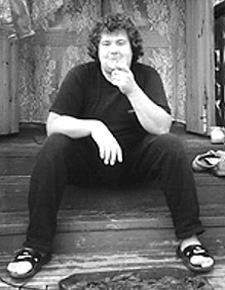 Artemiy Artemiev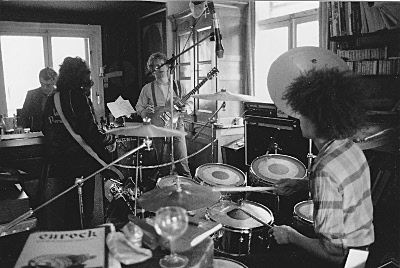 COS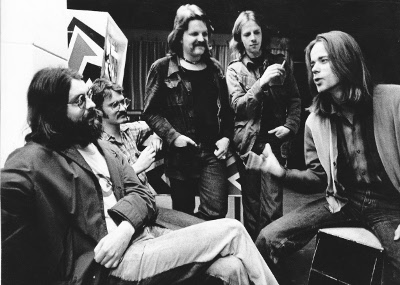 Wigwam

Cybotron

Samla Mammas Manna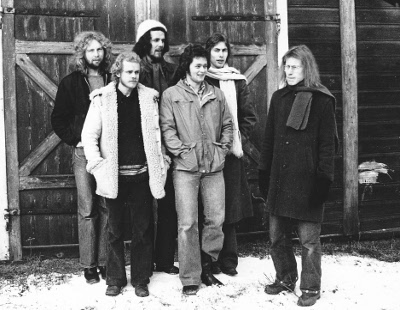 Ragnarok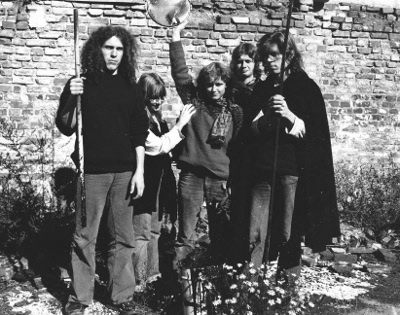 Anna Sjalv Tredje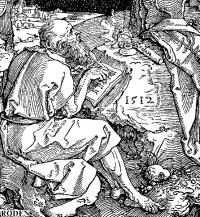 REVIEWS
An Eclectic & Diverse Selection of Recommended
New Music from Around the World
The Zombies LIVE @ Metropolis Studios, London (CD + DVD)
Read: The Zombies LIVE
It was 50 years ago that the Zombies played their first gig. I was only 13 years old and I remember it as if it were yesterday; in 1964, that I first heard "She's Not There" on KYNO AM radio. That mysterious minor-key melody, ethereal harmonies and breathy voice, singing about love lost, imagined or unrequited. Add the short, jazzy piano break and the whole thing sounded completely unlike any other British Invasion band. I was hooked. I bought every Zombies single that came out on the (US) Parrot label, and (UK) import Decca singles as well.

This release showcases The Zombies 2011, 50-year reunion concert at Metropolis Studios in London for 120 invited guests. There are 5 others set for release: Van Der Graf Generator, Bill Nelson, Barclay James Harvest, Caravan & Roy Harper. The Zombies concert is the first in a series of brand new audio/ video productions to be released by ConveXe Entertainment out of Canada, devoted to brand new in-studio concert recordings by some of the great artists and bands from the classic era of rock. Listening to this music again will "bring you joy" as well! Love Live The Zombies!

Van Der Graf Generator LIVE @ Metropolis Studios, London (Dbl CD + DVD)
Read: VDGG LIVE
Of all the original UK progressive bands, VDGG was perhaps the least pop conscious of the lot. Ultimately the pop-music pressure cooker had them calling-it-a day in 1972, with vocalist Peter Hammill continuing on solo. They occasionally reformed in various configurations over the years, until 2005 when the full 4-piece band performed Live at Royal Festival Hall. Multi-instrumentalist David Jackson was there and it went down well. That generated the idea of continuing again, Jackson decided to defer, so the remaining trio brainstormed continuing on, ultimately deciding to give it a go.

In December 2010, the reconfigured Van Der Graf trio took the stage and did a show that initiated a new era, and somewhat different sound. They performed newer tracks from recent recordings, re-arranged to suit the trio format. Highlights are - the song "Your Time Starts Now", and classic, closer "Man-Erg". Especially impressive also are pieces where Hammill plays "interference guitar", on "Lemmings" & "Lifetime". The trio started the show off a bit tentatively, but the instrumental power of the music builds up nicely ending on a true high note with the closer "Man-Erg". In the end the music of this new trio reincarnation pays great homage to their past.

Bill Nelson LIVE @ Metropolis Studios, London (Dbl CD + DVD)
Read: Bill Nelson LIVE
I mainly remember Bill Nelson from the Be-Bop Deluxe days of Axe Victim, Futurama & Sunburst Finish back in the mid 1970's. During that period, I was working in the high profile import music business in LA. People in the company loved him; I thought he was quite good. Later in the mid 80's I chanced upon one of his instrumental albums, the double disc Chance Encounters at the Garden of Lights. I was quite impressed, but was on to other things quickly…

The concert begins with him performing a selection of 4 solo guitar tracks w/ only slight accompaniment. They displayed his diversity guitar mastery mixing nimble fingering, combined with mesmerizing melodies to achieve a beautiful effect. Based on this performance, I would rank his "Beyond These Clouds The Sweetest Dream" as one of the most mesmerizing, shimmering melodic guitar explorations I've ever heard.

Nelson follows that up with a truly stunning guitar display along with the band performing a goodly selection of career highlights that spanned the spectrum of instrumental guitar rock, as well as NOT highly overblown prog-rock. This release as a whole, truly communicated just how music can indeed transcend age and time. In Bill Nelson's case, I missed out the first time.

Agitation Free - SHIBUYA NIGHTS ~ LIVE IN TOKYO (CD)
Music Sample <MaleschMP3>
Of all the German bands, Agitation Free was certainly one of the most musically adventurous. Thirty-five years after first disbanding, the band has reformed and in February 2007 performed LIVE in Tokyo. October 31, 2011 Esoteric records in the UK released an album of that concert and it truly is an Agitation Free "best of." It features five tracks from their 1972 release Malesch and five from 2nd (1973). It also includes three new compositions, plus "Nomads," my favorite track from their 1999 reunion album, River of Return. Programmed perfectly, the track sequence creates a magical, mystical tour through those halcyon days when inspiration flowed freely, guitars and imaginative synthesizer soundscapes comingled to conjure up sonic panoramas of far-off imaginary lands.
The opening track "You Play for Us Today," gets the album off to a running start with its deep, loping percussive beats underpinned by Gustl's sizzling guitar and Michael's synthesizer interplay. "Shibuya Nights" is a new composition that rattles your eardrums with Burghard's deep primal drumming. Lutz's layered guitar twang and sustained notes literally ooze from the speakers, propelled by the heavy undulating rhythm. The whole thing underscored by Hoenig's modal electronic textures. "Uhurwerk", another new piece, is a nice exotic change of pace featuring dual Spanish and slide guitars by Gustl, one acoustic the other electric. Together, they intertwine weaving a sonic tapestry of delicate folk/jazz fusion that dances lightly over a nimble rhythm section. The album closer, "Rusksturz," is pure prime-era Floydian power surge. A heavy, dramatic guitar piece, it again features Gustl's sustained lead lines spiraling high over a dense, dramatic musical arrangement climaxing with crash-and-burn synthesizer/ guitar feedback. From the actual concert recording, to the album programming which flows organically from track to track, the result is musical perfection. This is one of those rare albums, which provides ample proof that music indeed can be a timeless. A great album deserves an encore so the band is planning a series of live concerts for 2011. Go to the bands web site for details!
For More INFO: AgitationFree
David Wright - IN SEARCH OF SILENCE (CD)
Music Sample <SanctuaryMP3>
David Wright released his first cassette entitled REFLECTIONS in 1989. It won praise from many around the world, among them Klaus Schulze music publisher Klaus D. Mueller. Following that, he released two other cassettes before forming his own record company, AD Music. An outstanding characteristic of David's music is that he does more than simply create synthetic sounds. He composes dynamic compositions filled with melodic themes inhabited by evocative contrast between light and shade.
On his brand new album IN SEARCH OF SILENCE his 20 year journey in search of the lost cord has led him to the creation of an electronic masterpiece. from the album opener "Sanctuary" to it's closing reprise almost 80 minutes later the listener will experience t dynamic themes comprised of delicate melodies, lush undulating electronic waves of sound coupled with dense ambient soundscapes and powerful dramatic compositions. The impact is highly emotional as the music casts its spell and you become engulfed in the ebb and flow of of visceral sound David has created. My highest recommendation to EM lovers everywhere.
For More INFO: ADMusiconline.com
Robert Schroeder - ESTHETIQUE (CD)
Music Sample <NeutronSwarmMP3>
Beginning in 1978 with his first album, the masterful HARMONIC ASCENDANT, released on Klaus Schulze I.C. label, Robert Schroeder has created some amazing albums which exemplify the best in German EM. Firstly under his own name, then Double Fantasy and Food For Fantasy, he explored various sounds and styles, only missing a few beats here and there. Now comes ESTHETIQUE 25 albums later, and amazingly his unique style sounds as fresh as it did all those many years ago. The music overflows with layers of fluid motion, melodic tone colors and melodies, diverse sequential undulations and exotic treatments of voice and guitar. The album is programmed superbly as well, alternating medium length tracks filled with entrancing melodic themes to extended deep space excursions into the listeners most inner cerebral spaces. EM has been overdone these days as everyone can push the buttons, create samples, mix with turntables. Making music" is something else, Schroeder illustrates that point conclusively, ESTHETIQUE makes for addictive listening.
For More INFO: SphericMusic.de
Keller & Schonwalder - LONG DISTANCES (CD)
Music Sample <SeptemberMoodsMP3>
Manikin Records approaches its second decade of existence in 2012 and over that 20 year span Mario Schonwalder and friends have consistently released prime examples of the best second generation Berlin school EM. The labels production repertoire includes the incredible Klaus Schulze LTD EDITION box sets as well as introduction of new names on the scene - Rainbow Serpent, Electric Orange and Spyra to name but a few. Then there are the labels core electronic trio Broekhuis, Keller and Schonwalder & last but not least the duo, Keller & Schonwalder. Without exception the music Manikin has brought to the scene has been excellent.
That brings us to this end of 2011 release LONG DISTANCES by Keller & Schonwalder. If you want to hear music that conveys a feeling of pure rhythmic/ melodic electronic bliss this is it. There is no one on the scene today who creates such seamless layers of flowing melody, undulating waves of motion and shifting sequential currents like this duo. The three tracks here segue into one another effortlessly and over the course of the album run time conjure up a wondrous panorama of sonic imagery and emotional resonance. If the ambient setting is right when you listen literally you can envision in your minds eye things outside your normal life experience. This album has that power - to transport you outside current space and time for almost 75 minutes. Word is that the duo may play select dates in the USA in Spring 2012. Let's hope so as that would be a real treat.
For More INFO: Manikin.de
Mazmoneth - MUSIC BY MIRRORS (CD)
Music Sample <DiabloMP3>
The brand new DiN release by Mazmoneth is a stunning amalgam of pure electronic melodies, guitars, percussion and exotic atmospherics. The duo comprised of Nigel Mullaney (remember Dub Atomica) and Ray Sherman, an experienced production music composer, have created on their new album a seamless sonic landscape.
Previously the two had worked together in the 90's experimental band Best Before, who released one album, BEST BEFORE THE END OF THE WORLD. It was characterized by infectious mix beats, melodies and hints of the occult world.
Their Din debut, MUSIC BY MIRRORS, is a whole different animal. It is EM inhabited by shape shifting undulations and technicolor audio architecture that literally carries your imagination away, They have created here music for the mind and body filled with synthetic layers of sound, dense effectual textures and propulsive rhythms. Tracks like "Oil on Water", "Spooks", "Smoke and Mirrors", "End Game" and the pulsing/ ambient tone poem "Perfect Absolution" with its various sonic transfigurations is emblematic of virtually the entire electronic music genre . Sample "Diablo" above, I think you'll be "hooked"!
For More INFO: DIN.org.uk
Robert Rich - MEDICINE BOX (CD)
Music Sample <AlbaMP3>
Of all the American electronic artists Robert Rich has a CV that is incomparable. From his music studies at Stanford University, to early 80's sleep concert experiments, 7 hour DVD SOMNIUM, collaborations with other name US and International artists, "electron-rock" band Amoeba and catalog of 30 some releases over the same number of years he has pioneered his own genre as well as explored many others producing provocative music.
MEDICINE BOX just may be his most rewarding album in terms of pure listening pleasure as this time he's taken a holistic approach and come up with a wide variety of musical results as well as new sonic intonations. It features a vast array of instruments and his ability to play them enables him to be an electronic Renaissance man of sorts. Along with synths, he plays steel guitars, piano, bass, winds and percussion, augmented by guests on gong, cello, reeds, voice and chromatic harmonica. Tracks the likes of "Kaaruwana", "Cornea" "Callyx", "Salamander Quay" & "Helios" employ sustained guitar, sparse piano tinkle, African rhythms and psychedelic tinges incorporating incredible range into his sonic palate. Uniformly the compositions and playing are excellent. Listen to "Alba" and be enticed...
For More INFO: RobertRich.com
Remy - THE GREAT CHURCH TRILOGY (CD)
Music Sample <OvertureMP3>
In a little over 10 years on the scene, Remy has certainly become the most diverse and adventurous synthesist on the Dutch scene. His new album THE GREAT CHURCH TRILOGY is in my opinion his best work to date, and one of the best EM albums coming from the Euro scene the past couple years. Every November since 2007 Remy has performed live at the "Grote of Saint Bavokerk" in Haarlem. This album compiles recordings from those concerts and the musical result is deeply emotional and transcendent. Using both the church pipe organ and electronics he mixes liturgical themes, spatial electronic soundscapes and variable of sequences to achieve stunning impact. At times the atmosphere created musically conjures up visions of the European Middle Ages, then effortlessly shifts to modern hyper-powered wall of sound layers of synthetics. Rich thematic melodies and arrangements are contrasted with ambient tone poems filled with dense undercurrents and ethereal spacescapes. Remy doesn't "play with" electronic equipment, but composes excellent music. To a great extent describing his music falls short of conveying the essence of what he achieves in the making of it. You have to listen to truly experience and appreciate it.
For More INFO: DesertedIslandMusic.nl
Yochk'o Seffer - NEFFESH MUSIC ~ NOCE CHIMIQUE (CD)
Music Sample <NoceChimiqueMP3>
I first met Yochk'o Seffer in Giorgio Gomelsky's culture-house, mid 1970's, rehearsing in the basement for the ZU MANIFESTIVAL. Up close and personal it was a musical revelation.
Yochk'o has a long recorded history beginning with the albums of his first band Perception, followed by Magma's 1001 DEGREES CENTIGRADE, after which he and Magma keyboardist Francois "Faton" Cahen went off to from ZAO. Together that band produced 4 of the greatest French avant-fusion records of all time, Z=7L, OSIRIS, SHEKINA and KAWANA. The seeds of his next music project, Neffesh Music, were planted in that third album, which featured the Margand String Quartet. Those original mid 1990's Neffesh Music albums - IMA, ADAMA and GHILGOUL, feature the most stunning chamber-jazz you'll ever hear. Over the years Yochk'o has continued recording numerous other collaborations, including ETHNIC DUO & ETHNIC 3 LIVE with former ZAO partner Cahen, the stunning 3 CD series entitled YOG + various solo albums and gallery showings of his fantastic art work.
In 2008, he reformed Neffesh Music and released EZZ-THETICS. Now comes NOCE CHIMIQUE, which is at least the equal of musically, if not superior to, all that has come before it. Quatuor Margand and various long time musical companions of Yochk'o's are here present all playing up a storm. The music, a combination of powerful, ensemble playing, exotic string arrangements and Yochk'o's exotic wind instruments played with intensity and emotion on tracks like "Kalapoch-Tanz", "Mazal", & "Orkana", will leave you dizzy with listening pleasure. The sample above demonstrates his musical mastery of craft beautifully.
For More INFO: MuseaRecords.com
Hans-Joachim Roedelius & The Fratelli Brothers - REVERSO (CD)
Music Sample <AloisMP3>
I remember well the Cluster US Tour 1996, their performance in PDX was amazing. Also our pancake breakfast the morning after. At the small place we ate you can order either a "half acre" or "full acre". Joachim said he could eat as many pancakes as were put in front of him and chose the full acre. I'll not forget the look in his eyes when breakfast arrived w/ two giant pancakes overflowing the plate. Also his laugh as we bid fond farewell, his leftovers in hand.
As an artist and man, Roedelius in my experience stands apart from all others in German modern music history. In a way his wonderful, adventurous music mirrors him personally, perfectly. He has played a part in pioneering industrial, ambient, motorik and exotic electronic music. Under his own name, or Kluster, Cluster, Harmonia, Qluster, call it what you may, he has created more high quality music than virtually any other composer of his time. REVERSO may be his first ever soundtrack (if my memory serves me well). Working with UK soundtrack artists the Fratelli Brothers, original sessions for a television documentary have here been transformed into perhaps his most exotic and enchanting musical landscape to date. It's like an aural dreamtime experience filled with shimmering ambient soundscapes inhabited by piano, guitar treatments, feedback and strange synthetic spirits, all of which combine into one beautiful, haunted and haunting musical experience. Listening will have you conjuring up strange visions of grooving in galactic nightclubs, being enchanted by celestial night time vistas and spaced out by the albums overall feeling of quark, strangeness and musical charm. He's made many great albums, but this one to me stands out.
For More INFO: Amazon.com + MuseaRecords.com
Pascal Comelade - FALL OF SAIGON (CD)
Music Sample <TheEndMP3>
Pascal Comelade began his recording career with a bang. His first 5 releases - FLUENCE, SEQUENCES PAIENNES, PARALELO, READY-MADE & SLOW MUSIC (2 LPs, 2 Eps + Cassette) released between 1975 & 1981 remain today some of the best artifacts from the beginnings of French electronica. LTD EDITIONS all, they were some of the very first records only distributed outside of France by Eurock in its early days. SLOW MUSIC in fact was released by Eurock and marked a change in his style somewhat. It began his music period of experimenting more with toy instruments incorporated into a neo-chamber music style. There was one exception however, a 1982 12" Ep entitled FALL OF SAIGON, released by the ATEM Label shortly before its demise. An experiment in electronic rock minimalism, it was a fusion of sorts of the NYC style pioneering duo Suicide, gene spliced with a stripped down Velvet Underground vibe done electronica style. This CD contains the 6 original tracks from that Ep + 7 additional bonus tracks and demonstrates just how unique the music FoS made was for that time and in some sense still is. The overall sound features the laconic vocals of femme fatale Florence Berthon, Comelade on organ and Terry Den guitar and rhythm machine. To my ears it sonically conjures up visions of a small club in Paris filled with bohos, all digging the cool new sound of some artsy beatnik trio fronted by a golden haired siren songstress intoning cool, hip poetry. Get the picture... Listen to the above sample excerpt from their unique cover version of a classic, "The End".
For More INFO: MuseaRecords.com
Video Aventures - OSCILLATIONS (CD)
Music Sample <LeGourdMP3>
Video-Aventures was an outgrowth of the creative energies of one Dominique Grimaud. He began his musical career as guitarist for the legendary French band Camizole (1970-78). He also published 2 quintessential journals covering 'le souterrain Français musical" (French Underground music) and was a member of the creative coalition Collectif Dupon et ses Fantômes. The Journals, entitled Un Certain Rock (?) Français, were published in 1978 & 1979 - le Volume 1 (1968-72) et le Volume 2 (1972-74). In 2008, those along with additional material, were published again as a book, L'underground Musical un France.
Video-Aventures was a musical project he realized in 1979, firstly as a 10" Ep VIDEO-AVENTURES Music for Boys and Girls, followed in 1984 by a full length LP, CAMERA (In Focus). Dominique and his partner Monique Alba were joined on those recordings by various French luminaries including Gilbert Artman (Lard Free/ Urban Sax), Jean-Pierre Grasset (Verto), Gigou Chenevier (Etron Fou) and guitarist Cyrille Lefebvre. The music was eccentric, experimental and filled with French humor, exotic guitar, synthe and voice. The compositions were a musical pastiche that exemplified the incredible free creative spirit and experimentation that was inhabiting the French music scene during the late 1970s- early 80s. OSCILLATIONS, is a 2011 release featuring 17 tracks recorded between 1979-1984, basic keyboard and synthesizer tracks creating diverse musical sketches, combined to create one long rippling, bubbling electronic soundtrack. Points of reference perhaps might be some of CON's very early more sequential experiments, or German duo Sesselberg . Video-Aventures however is much more quirky and lively, with an unmistakable French flair and minimalist melodies that contain no trace of Teutonic sturm und drang angst. It's very trippy, a cool blast of burgling, bubbling synthesizer, quite unlike all the other derivative EM being made today.
For More INFO: MuseaRecords.com
Fractale - SURANNE (CD)
Music Sample <PartieVMP3>
Julian Julien is one of today's top French jazz musicians on the scene today. Saxophonist, composer extraordinaire, he placed first receiving the Silver Medal at the CNR in Paris. He played in several big bands before self-producing his first album, TUPPERWARE ET BIBELOT in 1999. That was followed by the excellent TERRE in 2000 for the Prikosnonevie label, then STRANGE for Cristal Records in 2006. After that he formed a new band called Fractale and recorded this Live album, SURANNÉ. Fractale is a septet composed of 3 saxophones, 2 trumpets, a tuba and drums. The music they make owes a slight debt to the pioneering Zeuhl movement. The music is propelled by deep bass lines, powerful ensemble melodies and fiery solos, but also contains deep soulful moments and subtle touches as well that gives the overall listening experience a much more diverse impact stylistically. If you long for the good old days of French fusion when the scene overflowed with experimental jazz rock then Fractal will be a real treat. Julian has a new music project for Japan in the works. Based on samples I've heard it should add a brand new dimension to his recorded catalog.
For More INFO: JulianJulien.com
Awenson - WIZARD (CD)
Music Sample <PsychedelicDreamM3U>
Joel Bernard, aka Awenson, is a newcomer on the International EM scene. SHADOWS, his first album, marked the beginnings of his exploration of style. With his latest 2010 release, WIZARD, he has begun to forge his own musical identity. Certainly there are influences from Euro masters Klaus Schulze, Tangerine Dream & Jean-Michel Jarre, but on the two long tracks which make up the album it's certainly more a case of style, not musical substance. "Hypnotic Ways" is a 30+ minute evolutionary electronic soundscape of undulating rhythms and flowing melodies that effortlessly unfolds musically as the intensity rises and rhythmic dynamics shift gear. The track title perfectly conveys the musical effect on you when listening. Track two, "Psychedelic Dream", is where Awenson delivers the goods and conjures up almost 41 minutes of pure cosmic music bliss. A powerful sonic sculpture, it's composed of multi-layers of synthesizer, underscored by pulsing sequences filled with soaring celestial melodies. Over its full length, tempos shift and layers of synthesizer overlap one another causing an aurora borealis of pulsating, dynamic tone colors which build to a musical climax that will blow you away. None of the aforementioned masters have done anything like this for years. If you are longing for classic EM this album offers just that.
For More INFO: MuseaRecords.com
BowWow - XXXV YEARS OF MAXIMUM H.R. (4 CDs + DVD)
Music Sample <JamesinMyCasketMP3>
Watch <RiverofTimeLive2011MP3>
Bow Wow was the ultimate Hard Rock guitar band! Back in the late 1970s when I was down in LA at Greenworld Imports Ltd. we could not not keep their albums in stock. The band was formed in 1975 by guitarists Kyoji Yamamoto and Mitsuhiro Saito. The original band in their classic era, up until 1983 when Saito left, was the ultimate guitar shedding outfit. They changed their name to Vow Wow at that time and continued until 1990 doing slightly more commercial hard pop music. In 1995, original guitarist Kyoji Yamamoto reformed the band with all new members and since then has also done occasional reunion concerts with both original bands while continuing to perform with the new Bow Wow.
So much for history, this box set is comprised of 3 full length CDs, a CD-Ep + Live Concert DVD from 1981-82, compiling some of the original bands mega-voltage guitar and high energy compositions. Lead guitarist Kyoji is simply amazing. In my estimation he ranks up there with the top guitar gods of all time. His fluid melody lines and manipulation of feedback along with pure unadulterated bending and shredding of lead lines is jaw dropping. Back then and still now he can make you dizzy with the way he effortlessly shifts gear in a solo. Bow Wow sold back then for good reason, their sound was archetypal and compositions classic examples of the heavy rock genre. While that style of music is no longer as fashionable today as before, the music in this box set will blow you away. Also check out here as well this recent beautiful clip of Kyoji playing Live solo.
Moebius - DING (CD)
Music Sample <BoneMP3>
When word reached me that the pioneering German duo electronic Cluster had called it a day I felt a sense of loss. Since the beginning I had followed their music and always considered it among the very best of the "Teutonic Electronic" musical experiments. With each new album Roedelius' lilting melodies and Moebius' sonic alchemy fused in ways previously unknown, offering wonderful new tone colors, squeaks, squawks and endless listening pleasure. In 1996 they played in PDX and our morning after pancake breakfast overdose was a fun time. There is good news however, the duo has not stopped making music and first evidence of that is Mobi's brand new solo album DING. If ever you've craved diving head first into the depths of electronic quark, strangeness and charm then this album is offers you just that. There are melodies created, modified and mutated into soundscapes injected with drip drops, white noise, static and electronica that no one else has ever done in just this way. It's all comingled into a concoction of sonic exotica that will leave you dizzy, head spinning in delight, as the various tracks travel from ear to ear clearing the cobwebs out. Take a listen...
For More INFO: Klangbad.de + DieterMoebius.de
Qluster - FRAGEN (CD)
Listen: HasteToene.MP3
Watch: Live 2011
Kluster – Cluster – and now Qluster – an extraordinary shedding of skin of one of the most important German electronic groups. Hans-Joachim Roedelius and Onnen Bock (born in 1974), a qualified musician and sound installationist, who played a part in the Zeitkratzer ensemble, worked with the likes of Christina Kubisch and was a sound engineer for the Berlin Philharmonic. The two artists have been meeting up to explore new musical directions together since 2007 and now have joined together to become Qluster. On their first album FRAGEN (Part 1 of a trilogy), they only use analogue keyboards and focus on improvisation through vibrant playing technique. On this album Qluster have jettisoned all forms of ballast pertaining to music and sound. Roedelius and Bock develop their musical aesthetic through seven impressionistic pictures, a style which borders on ascetic rigour. Yet each piece is motivated by something deeply human, a playful element setting the tone. Listen Enjoy!
For More INFO: Bureau-B.com
Jeffrey Koepper - ARCTISONIA (CD)
Music Sample <IceFlowMP3>
This is the 7th album since 2003 that Jeffrey Koepper has produced and it encapsulates all he has done into one stunning musical package. From his earliest ETHEREA, an ambient opus of sublime majestic beauty, to SEQUENTARIA that sequential rattled the walls with its multi-timbered sequences and his Live recording RADIATE, which did just that in terms of melody and movement, Jeffrey has done it all very well. Now, ARTISONIA combines it all into one multi-sonic electronic wonderland of tracks. The opener, "Arctic Sunrise", is a shimmering hymn to the dawn of day, "Ilulissat" and "Snow Sequence" quicken the pulse with their melody and running sequences, "Glacial" and "Greenland" are impressionist soundscapes extraordinaire, filled with their diverse yet complementary undulating layers of melody and ambient tone colors. I'll leave "Avalanche" to your imagination and let you sample the albums other track sampled here for yourself. At this stage I'd have to say Jeffrey is the best America EM artist going. He creates, produces and performs all of the music himself, and his originality clearly shows!
For More INFO: JeffreyKoepper.com
Eblen Macari Ensemble - DE BEIRUT A COSAMALOAPAN (CD)
Music Sample <CosomaloapanMP3>
Back in the late 1970s and '80s Mexico exploded with an original experimental and progressive music scene. Bands like Chac Mool, Carlos Alvarado's Via Lactea, Decibel, Flught, Nazca, Arturo Meza, Jorge Reyes, Oxomaxoma, Voldarepet, Tribu, Iocnoclasta, Banda Elastica and many others created music that ranged from ethnic tribalism to symphonic, neo-chamber RIO experimentalism and jazz-rock fusion. Today the scene continues even though many of the artists have faded from the scene. One of the very first musicians I head back then was Eblen Macari whose talents knew no boundaries. So when Bernard of Musea in France sent me his brand new album that they are distributing I was thrilled. A more musical treat you will not hear than DE BEIRUT A COSAMALOAPAN, which features Eblen new music ensemble. The musical style is an intricate fusion of genres, from jazz, to folk and ethnic, filled with electric and acoustic guitars, winds (Duduk & Ney to name a few), percussives (Darbuka, Djembe, Bodhran, a/o) and Clavecin. A virtual sonic tapestry of incredibly intricate arrangements and instrumental playing the tracks effortlessly merge into one another. The music turning into a whirlwind ride on a magic carpet of exotic tone colors and thematic arrangements that will completely carry you away. Viva Mexico!
For More INFO: AzafranMedia.com + MuseaRecords.com
Karda Estra - NEW WORLDS (CD)
Music Sample <TransmissionsMP3>
Richard Wileman is one of those largely unsung artists who has released great music for going on 20 years across the pond in the UK while garnering scant attention. While far lesser musicians have gotten raves and become successful, it seems over there if you don't have some gimmick or pander to the latest fad you are consigned to the margins permanently. I hesitate to say his new (15th) production, Karda Estra's NEW WORLDS might change that, but a collaborative cast of Dan Falcone Bridget Wishart, Stu Rowe and Kavus Torabi (all who are in wider known, excellent bands) ups the street-cred quotient this time out. If you've not heard Richard's very special neo-symphonic chamber-style guitar compositions yet, this album is a must! The 12 tracks here encapsulate his musical style and sound beautifully. The lead as always is played by his acoustic/ electric guitar and keyboards. When you add arrangements featuring winds by band mates Ileesha Bailey and Amy Hedges, complemented by the various winds, strings, synthesizer and percussives played by others, you get a sound that goes from delicate micro-ensemble to dynamic modern instrumental with breathtaking ease. In some sense words fail to convey how great this music is. Take a listen to the sample above, then download the whole album from the links below.
For More INFO: KardaEstra.co.uk
Free 256k mp3 download at Gimmesound
www.gimmesound.com/kardaestra/index.cfm
Pay What You Want (Min. £1) 320k mp3, or lossless format downloads at Bandcamp
www.kardaestra.bandcamp.com
17 Pygmies - CELESTINA (CD)
Music Sample <CelestinaVIIMP3>
17 Pygmies - CII:SECOND SON (CD)
Music Sample <CelestinaXVMP3>
I received these two albums by 17 Pygmies and upon listening was floored at their originality. Together they form a "concept" work that is described as: a doomed space flight by astronauts high on pure oxygen into the gassy nebulae of Cassiopeia...based on the 15th Century Latin Novella, La Celestina...influenced by the likes of A SAUCERFUL OF SECRETS, SPACE ODDITY, King Crimson, This Mortal Coil and Bernard Hermann... Formed in 1982, the band released their debut, JEDDA BY THE SEA in 1984...their new work due out soon is entitled THE OUTLAW J.D. RAY. If all this sounds "unique", so is the packaging as the CDs are packaged in foil pressed fold open sleeves.
Now to the music on CELESTINA & CII: SECOND SON. Call it art rock, symphonic, ambient, experimental, absolutely gorgeous and intoxicating. Mainly instrumental, the music on both albums is an alchemy of guitars, keyboards, assorted exotica and at times haunting incantations which truly do impressionistically transform the essence of the 15th Century into a symphony of cutting edge, cerebral, space-pop. The second album includes a libretto which contains the concepts inspiration, the "Celestina Short Story". Listen to the sample excerpts and be encouraged to discover more. The bands 30th anniversary is 2012. These two albums make for very cool listening, not to be missed! Be adventurous, you will be rewarded...
For More: SonicBids.com + INFO@Trakwerx.com
['Ramp] - STEEL AND STEAM (CD)
Music Sample <SteelandSteam4MP3>
'Ramp is the electronic nom-de-plume of Stephan Parsick who has produced 7 albums under that group name, as well as 2 solo albums and 7 other LTD Edition doombient soundscape recordings. A listen to them all offers you the full sonic spectrum of Teutonic Electronica. STEEL AND STEAM is his more recent 'Ramp, industrial "doombient" work. This time out he is joined by UK EM superstar Mark Shreeve of Redshift. The result is nothing short of astounding and mind-bending in the use of sequential rhythms accompanied by seismic synthetic eruptions of megawatt intensity. The albums first 5 tracks feature Parsick alone creating dense layers of drones, mixed with deep pulsations that are all engulfing, drawing you into his multi-layered compositional constructs. Mid album the energy level shifts to industrial levels of pounding, propulsive sequencer and synth percussion injected with intense static explosions of white noise and searing high end frequencies. The high energy "strum und drang" is all underscored by dense flowing ambient melodies. You best watch your speakers (or headspace if listening on ear apparatus) as complete blowout is certainly within the realm of possibility if volume is not monitored. This album is a milestone in dark sonic ambience and should be sought out by all lovers of hard core EM.
For More INFO: Parsick.com
Edward Artemiev - TERRITORY OF LOVE (DBL CD)
Music Sample <PrisonersMarchMP3>
Edward Artemiev - CRIME AND PUNISHMENT (DBL CD)
Music Sample <FinaleMP3>
Edward Artemiev is without doubt the most internationally known of Russian modern composers of film scores and synthesizer music. These 2 latest release illustrate the full range of his talents both electronically and with orchestra. TERRITORY OF LOVE is a double CD containing music he has composed for 9 films by one of Russia's leading film makers Nikita Mikhalkov. It features both synthesizer and orchestral themes filled with dynamics that range the spectrum from light to dark, symphonic to romantic and avant-garde. The combined impact of all the various pieces makes for an incredible and exhilarating listening experience.
CRIME AND PUNISHMENT on the other hand may be his life's masterwork. It is an Opera based on Dostoyevsky's classic novel. A story about Raskolnikov, an amoral man who commits a crime (murders a pawnbroker) and begins to imagine himself to be a super man, above the law. He disintegrates psychologically into a purgatory of madness, becomes inspired to confess by Sonya and then is sent to Siberia. Upon being released he ultimately repents after his mother dies and due to his realization of love for Sonya. This basic synopsis is elaborated upon in Artemiev's opera through the music which combines spoken and sung narratives, incorporated into an elaborate musical tapestry of folk, symphonic, electronic and choral themes. The lyrics are in Russian which lessens the impact somewhat, but regardless the dramatic arrangements and incredibly diverse musical themes and symphonic movements incorporated into the overall score are incredibly powerful and compelling. I was thankfully aided in my appreciation by being given a libretto translated into English.
For More INFO: Electroshock.ru
Remy - I~DENTITY (CD)
Music Sample <DestinationBerlin1MP3>
Remy is a synth "wunderkind", relatively young at 32 y/o in comparison to most of the second generation EM veterans. His albums so far have been not just refreshingly different from typical EM fare, but also overflowing with multi-dimensional compositional constructs musically. I~DENTITY is another step forward for him as the 4 tracks that comprise the album contain a kaleidoscope of styles melodies & sonic embellishments that will constantly surprise the listener at every compositional twist and turn. Three of the tracks are 20 minutes plus and comprise a virtual wall of synthetic sound. They feature multiple sequencers programmed in different timbres and tempos, divergent electronic undulations and pulsations, surreal spatial backdrops with powerful rhythms ranging from Berlin School to trance and techno. Especially amazing is the extended 20:34 minute track "Destination Berlin Pt.2" with its Floydian guitar passages by American Bill Fox. If that sounds like overload, fear not, it all harmoniously congeals into one alchemical sonic creation that will have you shaking your head in wonder as it travels from ear to ear.
For More INFO: DesertedIslandMusic.nl
Moonbooter - COSMOLOGICA (CD)
Music Sample <UnragedMP3>
Video <NewHopeLiveMix2010>
Moonbooter is a musical project conceived by Bernd Scholl, the guiding light behind the German MellowJet EM label which is one of the best German EM labels of the day. Harald Grosskopf and Bernd Kistenmacher are a couple long time Eurock favorites now on the MellowJet label whose latest releases are also reviewed here. Moonbooter's new album, COSMOLOGICA, is an excellent, non-stop total listening pleasure. The music is strong on rich melodic themes, laced with classic cosmic synth flourishes and diverse sequential tempos. The tracks flow organically from one to another creating a tapestry of vibrant tone colors and shifting tempos and melodic hooks enriching the dynamic electronic musical currents. Hints of the classic Berlin School sound are present, mixed in nicely with contemporary electronica and dramatic symphonic movements as well. The sum total of all the parts makes for captivating and evocative listening that you'll play over and over again.
For More INFO: MellowJetDE
Mythos - SUPERKRAUT (CD)
Music Sample <WernerVonBraunMP3
The first album by Mythos was a watershed moment in the history of OHR Records in 1972. The labels prior releases by Tangerine Dream were more renown and innovative in some ways, but MYTHOS was another story altogether with it's flute, rock and conceptual synthetic tone poem masterpiece "Encyclopedia Terra Part 1 & Part 2" encompassing the whole of Side 2. Today band leader Stephen Kaske has his own studio in Berlin today and has continued the band name creating various musical permutations that have explored futuristic technology, highly conceptual ideas and divergent electronic sounds in unique ways. SUPERKRAUT is a brand new release that harkens back to the heady days of the late 1970's when his last full band incarnation was still touring. This live recording that's not touched up is very much raw and alive literally jumps out of the speakers at you. Tracks 1 & 2 "Dreamlab Pt.1 Echophase" + "There's No God (Battlefield)" display classic analog swoosh and splash. Others feature the classic Krautrock sound of Mythos filled with flute, guitars. complex arrangements and free improvisations. Instrumental highlights abound, "Dedicated to Werner Van Braun", "Eternity" and "There's No God (Final)" capture the spirit of those times to perfection. Krautrock fans - listen & rejoice...
For More INFO: Sireena.DE + Mythos-Music-Berlin.DE
Gerald Krampl - LIGHTHOUSE (CD)
Music Sample <LighthouseMP3
The Austrian band Kyrie Eleison fronted by keyboardist Gerald Krampl released 3 albums and garnered a lot of interest in the mid 70's among prog fans, especially with their second album FOUNTAIN BEYOND THE SUNRISE. Gerald follow that band up with Indigo who had several prog influenced albums as well. In 1999 he embarked on a new era to produce a long series of more serious "modern Classic" works showcased by his highly diverse compositional and playing talents. LIGHTHOUSE is his newest release and it's gone far beyond progressive to create a thoroughly modern music work that features his impressive piano and arrangement skills combined with unique conceptual thematic compositions. The dozen tracks range from drop dead beautiful classical inspired keyboards to darkly melancholic ambient, minimalistic soundscapes combining dramatic melodies with a variety of sonic effects that create at times a surreal juxtaposition of music and mood. The playing on the album is at times heart warming and delicate, then alternatively effectual, sad and unsettling. I've rarely heard this combination of light and dark, piano and keyboards laced together by abstract sonic affectation attempted, and certainly not done this well.
For More INFO: IndigoMusic.AT
Marcator - SONG OF THE DODO (CD)
Music Sample <SongoftheDodoMP3>
Marcator - VISUAL ENERGY I (Download)
Video <Nemo>
Marcator - VISUAL ENERGY II (Download)
Video <Medina>
Adrian Marcator first came on the German scene with his band Trance who released two very interesting albums of experimental Kraut-Electronica in 1979/80, DYSTOPIA and HERE & NOW. After that his style evolved into a more spatial synthesis of guitar and synthetics. He released during the 1980's a series of stunning cassettes that fused all the best tendencies of the German meditative space music style into his own exotic sound employing both electronic and acoustic styles. Since then he has kept active releasing a series of excellent and diverse albums which at times still incorporate into the music the more exotic and melodic influences he has explored over the years. SONG OF THE DODO is the new album which is a perfect distillation of his fluid guitar work with synthetic seasonings and other instrumental exotica. The compositions display his many talents which cover a wide range of styles from blues, to jazz, folk and ethnic.
VISUAL ENERGY I & II are two special recordings he released in the late 80's containing deep celestial music featuring analogue synthesizer, winds, guitar and sitar. They have been re-released again now as Digital Downloads. Both feature three tracks, twenty plus minutes each. In some sense these three albums offer a perfect synchronicity of sound. You can feel the fluidity of motion and melody he embodies in the all various compositions which come alive when the alchemy of his electronic and Arabic intonations enters the mix. Marcator creates a special form of musical magic that transcends any musical style. These albums are from very different eras and certainly are musically different, but you can clearly sense hear come from the same creator.
For More INFO: Info@BSCMusic.com + Direct Contact: Marcator.DE






Peter Mergener - PHONETIC SOCIETY (CD)
Music Sample <StarflightMP3
Peter Mergener was the musical mastermind behind the 80's electronic dream factory Software. His releases on Klaus Schulze' IC label him were universally excellent, CHIP MEDITATION, ELECTRONIC UNIVERSE & OCEAN all overflowed with rippling sequences, strong melodic waves of sound and spatial effects. Since then he has continued making ever more adventurous music for the German Prudence label and his newest, PHONETIC MUSIC, pulls out all the stops. Conceptually center around today's hot topic - does information overload stimulate or distract? The music on the album ranges from powerful undulating symphonic crescendos, "Timepassengers", to rippling sequences, "Starflight", and exotic themes filled with creative, kinetic effects, "Rotation". The arrangements create striking counterpoint between two stimulating styles, at times you experience the dazed feeling you get from too much web surfing. Then just in time back come the powerful melodies and sequential currents bringing you back into musical focus. Sonically, in the end it's the moments of pure Berlin School electronic perfection that provide you with musical balance.
For More INFO: Info@BSCMusic.com
Robert Schroeder - CYGNUS-A (CD)
Music Sample <PsychodelicMP3>
Robert Schroeder - CLUB CHILL (CD)
Music Sample <ConstellationSwanMP3>
Robert Schroeder has been making excellent albums for over 30 years. The composition "Galaxy Cygnus-A" was first performed at the famous Ars-Electronica and broadcast on TV in 1982. It was also released in a different musical form on Klaus Schulze IC Label thereafter. It has now been reissued on CD by Spheric Music as CYGNUS-A, the original music exactly as performed initially, re-recorded by Schroeder this past year. This new recording is simply amazing! A conceptual work, it plays like a lift-off from a space platform and journey into the furthest reaches of synthetic space. Musically it is a fusion of powerful celestial synthesizer and mellotron melodies, injected with highly diverse and powerful surging sequences and myriad spatial effects that result in classic EM of the highest order. In contrast, the music on CHILL CLUB is a colorful more surreal tapestry of multi-layered synthetics. It contains highly diverse sequential pulsations and undulations with an intoxicating mix of deep melodies and sonic exotica injected throughout the mix. The end result is melodic electronic music for the mind and body. Contrasting the new album with the classic 80's recreation illustrates you just how much of an electronic music master Robert Schroeder truly is.
For More INFO: SphericMusic.DE
Tangle Edge - DROPOUTS (CD)
Music Sample <SlowEssenceMP3
The Norwegian trio Tangle Edge is one of today's foremost flashbacks to the prime era of 1960's psychedelic underground instrumental music. Coming together in 1980, the founding members of the band were Hasse Horrigmoe on guitar and Ronald Nygard on bass. In 2002, Tom Steinberg joined them on drums and formed today's trio. Their music ranges from psyched-out guitar jams to acid folk, acoustic guitar and percussion alchemized into a far out fusion of arrangements at times spiked with sitar and exotic wind instruments. DROPOUTS is a double disc of wide ranging archival pieces, 23 tracks, short and long, recorded in the mid 1980's. Acid fuzz excursions, primal percussion, exotic Eastern intonations, acoustic jangle and surreal instrumental passages, all melting down into one spatial musical tapestry of late mind-bending proportions. If you like your music free wheeling and far ranging instrumentally, then this double albums mega dose of Tangle Edge music should trip you out.
For More INFO: TangleEdge.com
Conrad Schnitzler RIP

Kluster - 2010
Music Sample <Kluster2010-4MP3> <Kluster2010-5MP3>
Download & Listen Eurock 2008 Interview Podcast
Video Tribute <Souvenir>
Of all the German electronic music pioneers perhaps Conrad Schnitzler with his synthetic treatments & Berlin synthetic installations, along with Hans Joachim Roedelius' Human Being free electric music experiments were the original catalysts for the German underground at the Zodiac Club. When CON joined with Dieter Moebius & Roedelius they created the first full blown Teutonic Electronic super group Kluster. The first three legendary recordings by Kluster - ROT, BLAU & SCHWARZ - published by the Galerie Rene Block, Berlin, still today stand up "musically" as definitive examples of free form industrial sound sculpture at its best. Over his lifetime CON as he was called, was perhaps the most prolific of all German artists. To him his life was his art, and the life he led revolved around his experiments in all fields of media and art.

In 2007, he joined together again with two new musicians, Michael Thomas Roe (USA) & Masato Ooyama (Japan) to create music again under the name Kluster. They produced four albums including the newest release KLUSTER 2010. In true CON fashion, it is a LTD EDITION featuring him and his collaborators creating electronic music the likes of which no one else does. This new album contains the strongest material so far from the new Kluster trio. Minimal melodic strains mix with extended industrial soundscapes to create a provocative work full of avant synthetic seasonings that make for intoxicating listening as these MP3 samples illustrate.

In 2008, CON created a special 20 minute recorded audio "Interview" for the Eurock podcast that featured three different versions of his "answers", each employing different vocal "treatments". Along with those and the link above to a historical "Video Souvenir" by Julien Perrin, I can think of no better way to appreciate the full dynamic range of his creativity than to enjoy and appreciate those snapshots of his life's work. CON has left the planet but wherever he may be now, he's almost certainly working out a way he can telepathically transmit back to us his next life's artistic endeavors...

Kluster USA Distribution: MindSpringUSA
FAUST
Live at Klangbad Festival (DVD)
Video <Klangbad Festival Preview>
Live in Zagreb (DVD-R)
Video <Faust LIVE Lyon>
The First two Faust albums which came out in 1971-72 represented a revolution in conceptual "rock" music. Today 40 years later, the band Faust, existing as two different factions in fact, continues to stir things up with their musical performances and releases. These two DVD's, filmed and recorded in 2004 & 2005 respectively demonstrate the essence of the Faustian ethos perfectly. Line in ZAGREB is an authentic, unadulterated, environmental audio visual happening filmed from a camera with stereo microphone set up in the middle of the venue. It illustrates the essence of the Faust concept at it best. Faust - Live at Klangbad Festival was released in 2010 by Play Loud Productions Berlin, paired up with Klangbad - Avant-garde in the Meadow, a documentary of the Klangbad festival itself. The Faust performance film, featuring the band led by Jochen Irmler and Arnulf Meifert, ranges from structured rock to spaced abstractions, industrial soundscapes to acid drenched fuzz-jazz. Stephen Wray Lobdell's multi-textured guitar talents are literally mind blowing. Both films together make for perhaps the ultimate documentation of the Faust musical experience and the legacy they have engendered within the experimental genre. This 2for1 package may be one of the best "experimental music" productions of the decade. Included here for your viewing pleasure is a bonus LIVE Faust video by Julien Perrin.
For More Info: www.playloud.org
Redshift - COLDER (CD)
Music Sample <AzureMP3>
If there was one "band" who have kept the "good vibrations" alive electronically over these past 30 years it is Redshift - Mark Shreeve, Julian Shreeve & Ian Boddy. There is no doubt that TD, Klaus, Con, Joachim and Mobi got the synthetic blitzkrieg rolling in Berlin way back when, but today since they entered the digital domain in the early 1980's or stopped working together their mojo and creative selves have lessened as they went down the long and winding road away from their early original impulses. Mark and his mates have remained true to the analogue roots. This, their 12th album, offers no evidence of them slowing down or venturing off into Digi-land. If you want deep sequential pulsations, underscored by long swirling soundscapes full of powerful themes, laced with lysergic spatial effects, you'll find no other recording today that even comes close to COLDER. Tracks like "Roses are Red", "Azure" & "Chain Gun" all offer dark, dense variants of the classic spaced electronic sound. Once you cue this disc up, you'll not be able to take it off before you're done space tripping along with the roller coaster musical ride the band takes you on. If you are among the initiated already you know of what I speak. If not, it's time you get hip as there's really nothing like a good listen to Redshift to get your internal frequencies tuned up.
For More INFO: RedshiftUK
Tangle Edge - DROPOUTS (CD)
Music Sample <SlowEssenceMP3
The Norwegian trio Tangle Edge is one of today's foremost flashbacks to the prime era of 1960's psychedelic underground instrumental music. Coming together in 1980, the founding members of the band were Hasse Horrigmoe on guitar and Ronald Nygard on bass. In 2002, Tom Steinberg joined them on drums and formed today's trio. Their music ranges from psyched-out guitar jams to acid folk, acoustic guitar and percussion alchemized into a far out fusion of arrangements at times spiked with sitar and exotic wind instruments. DROPOUTS is a double disc of wide ranging archival pieces, 23 tracks, short and long, recorded in the mid 1980's. Acid fuzz excursions, primal percussion, exotic Eastern intonations, acoustic jangle and surreal instrumental passages, all melting down into one spatial musical tapestry of late mind-bending proportions. If you like your music free wheeling and far ranging instrumentally, then this double albums mega dose of Tangle Edge music should trip you out.
For More INFO: TangleEdge.com
Klaus Schonning - SACRED MOMENTS (CD)
Music Sample <PreludeMP3>
Video Sample <Sacred Moments LIVE>
If I had to pick one album to take to that island of no return, this would be it. If one were to chose to go off and live in paradise, this is the one musical experience that would complement and enhance that experience for all except the most dedicated boneheads. Last year, Klaus recorded this album in a church and undertook a tour of churches to perform it. The result was music which contains the essence of "spiritualism", in a non-denominational form. Combining his interpretations of classical masters like Bach, Ravel, Schubert and O. Ring with his own compositions, you can literally feel the spirits of old and new transcend the barriers of time musically. From his original compositions, the opening track "Prelude", to the closer "Gleams", the album flows beautifully from one uplifting classical theme to Klaus' warm celestial melodies with ease. Be it early in the morning or late night, you will find the music offered here generates different inspirations each time you listen. The layers unfold to reveal some nuance or musical moment that feels brand new depending on your mood. Dare I say from moment to moment it can be purely magical...
For More INFO: Music Venture + Klaus Schonning
Ian Boddy & Parallel Worlds - EXIT STRATEGY (CD)
Music Sample <DiNSolilquoyMP3>
Since the early 1980s Eurock has been a fan of Ian's music and follower of his musical adventures listening to and reviewing everything released on both his Something Else and DiN labels. All of those releases featured uniformly diverse and provocative EM productions of the highest quality. This album features the first collaboration between Ian and Greek musician Bakis Sirros (aka, Parallel Worlds). Centered around classic analogue, modular synths and "organic" embellishments rhythmically and otherwise, the sonic result is mind-bending. The analog sound is obvious as fat squawks and oozing belches of electronics rumble amidst a pulsing landscape of thundering undulations and pulsing exotic sequencer patterns. The album was composed using Bakis' sonic sketches of ambient textures and elaborate compositional themes, which Ian arranged and enhanced to form one long synthetic narrative. The energy rises and falls, flowing from moments of deep dark beauty to heavy passages of impressionist textures and surging electronics that will rattle the walls and short circuit the speakers if you don't watch the volume levels. EXIT STRATEGY is one blow out the cobwebs affair that also alternately fills your headspace with moments of peace and tranquility. I like it!
For More INFO: DiN.org.uk
Harald Grosskopf - SYNTHESIST 2010 (CD)
Music Sample <VivaceMP3>
Video Sample <Grand Guitars>
Harald Grosskopf is one of Germany's largely unsung musical giants. From his early contributions to legendary cosmic symphonic band Wallenstein, to being an integral member of both Ashra and Sunya Beat, his work has been a singularly vital component of all those musical configurations. He has released several classic solo albums - SYNTHESIS & OCEANHEART (previously on Sky Records) along with the amazing WORLD OF QUETZEL (on CMS Music) and YETI SOCIETY (Groove). At the end of last year he revisited his first album and SYNTHESIST 2010 was released by the German MellowJet label. Like its predecessor, the new work is full on synthetic sequences and flashes of melody and sonic affectations. Due to his rhythmic background, Harald's synthetics contain an abundance of propulsion and bpm energy. The compositions shimmer with warm themes, abundant layers of thematic and rhythmic interplay and counterpoint between bass tones and exotic percussive energy. In this past year he finally made it over to the USA and put on a solo performance in NYC that got rave reviews. A listen to this album and the sample video clip here offer a small taste of what the new album has to offer. Taken as a whole it offers some of the most dynamic and powerful pure electronic music you'll hear from any of today's superstars. Musically SYNTHESIST 2010 is far more than just more of the same...
For More INFO: Harald Grosskopf + MellowJetDE
Bernd Kistenmacher - BEYOND THE DEEP (CD)
Music Sample <ClayoquotSoundMP3>
Video Sample <Planetarium Bochum 2010>
Music Sample <Let It Out MP3>
In 1986, Bernd Kistenmacher burst onto the Berlin electronic scene with his stunning first album HEAD-VISIONS. In short order he created his own label, Musique Intemporelle, which would go on to be one of the best German indie labels for the next decade. It reached its zenith in the 90's with the release of a 7 CD box set, THE RAINBOW COLLECTION, which featured himself and a host of German luminaries, Nik Tyndall, Harald Grosskopf, Gunter Schickert, Agitation Free, a/o. He followed that up with a massive box set of his entire catalog on Green Tree Records, then was quiet for the most part of a decade. In 2001, he returned with a brand new release on the MellowJet label CELESTIAL MOVEMENTS and followed that up in 2010 with BEYOND THE DEEP. The good news is that since the beginning he has not lost sight of his original musical intent, which was to create adventurous electronic music that synthesized the various elements of symphonic, cosmic and classic Berlin School sequences into his own cerebral fusion of traditional and futuristic electronic sound. The extended track "Tsunami" + album closer "Who Will Save the World" are stunning, and the sample clips offered here offer a perfect glimpse of the listening pleasures the entire album offers. A new album entitled LET IT OUT has just been released as a Download only. It features one long classic Berlin School EM masterwork.
For More INFO: MellowJetDE
Heretic - REQUIEM (CD)
Music Sample <RequiemMP3>
During the golden era of the late 1970s-1980s Japan had many provocative artists and bands experimenting with electronic, symphonic, and new wave music. Hiro Kawahara was one of the original pioneers of the genre, fusing synthesizer with celestial guitar excursions. He produced his first LP as Osiris in 1980. Then in 1985, he formed Heretic with Tohru Ohta, Suguru Mori and Robbin Lloyd (joining for the second album) and his musical conception grew to explore dimensions that were even more expansive. Over the next 20 years he released 3 LPs and 3 CDs which contained some of the most deeply beautiful, diverse and powerfully strange music on the Japanese indie scene.
REQUIEM is an anthology of music Hiro compiled that encapsulates the essence of his work. It contains soaring Eastern influenced guitar solos, layers of mellotron, dense overloaded ambient synthscapes and mystical sonic themes that will capture your imagination sending you on a magical trip back to a time when people created music from the heart and soul. In its most inspired moments of inspiration it affirms the ability of music to evoke powerful emotions by offering an alchemical fusion that can literally take a listeners breathe away.
For More INFO: Heretic ~ REQUIEM
Mikhail Chekalin - CATHARSIS (CD)
Music Samples <Catharsis1MP3> <Catharsis2MP3>
The new CD CATHARSIS by Mikhail Chekalin features his most recent music recorded in 2010 and without doubt expands the range of his musical dynamic. A concept work in 9 Parts it combines all the elements of his style, post-symphonic classical, jazz, electronic textures with a hint of rock, and weaves them into a new musical fusion that both unique and listenable. The album centerpiece is the 26:32 piece, "In Memory of Fascist Victims, Commemorating the 65th Anniversary of Victory in WWII". Musically, it is a stunning new form of music where various influences flow freely through changes in theme and musical texture that become intoxicating in their tone, timber and creative complexity. Subtitled a "Special Soundtrack" it "plays" like a pictorial soundscape catching the listener up in it's continual ebb and flow. Complex for sure, it's captivating listening as well. If you've not heard Chekalin before this is the place to start!
For More INFO: Mikhail Chekalin ~ CATHARSIS
Rieg - THE ABSYNTH RITUAL (CD)
Video Sample <TheAbsynthRitual>
The Norwegian synthesist Rieg has been making electronic music since the early 80's. The first productions, SOURCE, MUSIC FOR WIND & VOICES were extraordinary cassette only releases. His music in the beginning was comprised of glacial layers of electronics filled with pulsing sequences overlaid by cosmic effects. He then took a long hiatus from recording until his 2008 release RETURN (review below). His brand new 2010 release ABSYNTH is truly a gem that's unique in terms of most other EM releases today. In many ways it's the sonic equivalent of imbibing the actual magical elixir from which its name is taken. The albums compositions are a concoction of vibrant tone colors, and effervescent rhythmic soundscapes full of surreal layered melodies flowing from one sound to another in liquid-like alchemy. "The Green Fairy" is a beautiful chorale of synthesized voice and strings. "Absynth" fuses delicate wafting synthscapes with Zen-like electronics and string counterpoint. "Daughters of Doom" is a lush symphonic tone poem that blends into the album title track, a 23:16 tour de force of powerful melodies, pulsing sequences and choral voices. The album finale, "A Wonderful Day", is an Arabic tinged ambient coda laced with pulsing sequences and laser flashes of synthe and occasional ethereal voice reciting the track title. The album as a whole is a hallucinatory trip, equivocating the Absinthe ritual which can bliss you drift off into dreamland.
For More INFO: www.riegmusic.com
Ole Lukkoye - PETROGLYPHS (CD)
Music Sample <SleepyHerbsMP3>
The Russian band Ole Lukkoye headed up by Boris Bardash is one of the most compelling bands on the planet. Over the span of their 8 previous albums they charted a new course is spaced, trance ritual music that is uniquely their own. PETROGLYPHS is their 9th album and features both old and new material that showcases the full range of their talents. Outside of Russia the band Faust has been a constant supporter and that bands primal energy as evidenced in their early career does resonate in the music of Ole Lukkoye. Boris and band however take it to another level as electronics, melt into primal percussion, ethnic instruments and instrumental compositions laced with chants to create a form of exotic sonic tribal ritual that is entrancing, and in live performance certainly intoxicating. This new album is a great place for the newcomer to start. If you have been enchanted already by the band you'll also find it's full of potent new musical juju as well.
For More INFO: www.trailrecords.net
Ole Lukkoye - FAIRY TALES (DVD)
If the new album is an intoxicating listen, then this new Ole Lukkoye DVD is transcendental in terms of music and imagery. It features 100 minutes of superb quality video and music by the band in both live performance and special video segments which feature incredible psychedelic light shows, cosmic imagery and surreal video effects and editing. The material was created, performed and filmed from 1990-2001 and there's very little overlap with the material on their new CD. It features 17 performances, including a Live 2000 concert at the Zoo Club that's phantastically mind warping. The discs title track is one of the most amazing animated/ treated pieces of film I've ever seen, and the music which accompanies it is a perfect complement. Perhaps it the special history of Soviet Russia, like Germany (WW2 & post war years that spawned TD, Can, AD2, etc,) which makes this new from of Russian music as an art form led by the likes of Chekalin and Ole Lukkoye so powerful and individual in both conception and creation. It does seem sociological, but is also incredible listening as well. Whatever the case, these two new releases certainly end 2010 with a big bang...
For More INFO: www.trailrecords.net
Edward Artemiev: MOOD-PICTURES (CD)
Edward Artemiev: INVITATION TO REMINISCENCES (CD)
Music Sample <RoadtoNowhereMP3>
The Russian label Electroshock has been reborn this past year and released a series of outstanding new albums that will be reviewed over the next several months. We start with two new releases by the labels main artist of renown Edward Artemiev. MOODS-PICTURES is a compilation of pieces from various film soundtracks, Artemiev was the leading composer in Soviet Russia in that regard. The contrast in music style and diversity of thematic composition in this selection of pieces is striking. He combines electronics with orchestra to achieve a masterful fusion of genres. INVITATION TO REMINISCENCES features more recent compositions which display his talent for creating symphonic tone poems as well as exotic compositions that combine intricate instrumental arrangements with vocal arrangements. Both of these albums are excellent examples of Artemiev's mastery of virtually all musical styles.
For More INFO: www.electroshock.ru
Chuck Van Zyl - MEMORYSPACE (CD)
Music Sample <MomentoMoriMP3>
Chuck Van Zyl is one of the longest running promoters in the USA of "space music" . Along with his 30 year long running space music program Stars End on WXPN and "Gatherings" electronic music concert series, he has also released two previous solo albums as well as a series of duo albums with guitarist Art Cohen under the name Ministry of Inside Things. That brings us to MEMORYSPACE, without a doubt his crowning musical achievement to date. If you are enamored by classic "Teutonic electronics" you'll love this album. It contains extended spatial excursions like "September Cemetery (12:33), "Marble Orchard Nocturne" (14:56) and "Stories in Stone" (13:40) which overflow with rippling sequences, crystalline synthesizer bell-tones and spaced out effects. These longer tracks are interspersed with shorter ambient soundscapes, "Time", "Grave Matters", "Desolate Consort" and the mesmerizing album closer "Momento Mori". They offer more reflective moments which allow you to get deeper into the myriad layers of sound that ebb and flow around the room as you experience the album as a whole. Perhaps the best thing of all is that his American sensibilities strip away the mechanical Germanic influences from the traditional sound of the genre, inhabiting each track instead with a sensibility that conveys real human emotion that is haunting and over the course of listening enchants you as well.
For More INFO: www.chuckvanzyl.com
Siddhartha - TRIP TO INNERSELF (CD)
Music Sample <TriptoInnerselfMP3>
Siddhartha was a 6-piece Turkish psychedelic band that formed in 1993 and performed for five years before entering the studio in 1998 to record and release one stoned classic album entitled TRIP TO INNERSELF. They ultimately disbanded in 2001 and two of the bands main members became involved in music production creating the Siddharthasound Corporation. Fortunately some 10 years later in 2009 their only album was rescued from oblivion by Trail Records, who re-mastered and reissued it. If you like early/ mid period Hawkwind, or Pink Floyd this is right up your alley. The guitars of Ege Madra and Ozgur Kurcan alternate between soaring, thoroughly acidic, fuzzed electric and delicately acoustic, pastoral guitar excursions. The dual keyboardists, Volkan Yildrim and Orkun Oker, create a wall of keyboard sound layered with dense, spatial, electronics, organ and mellotron. The album title track along with extended excursions "Nervous Breakdown (11:51), and "Beyond Destiny" (9:33) + album closer "Black" (8:45) should melt your mind. This is a good one, thankfully rescued from the archives of oblivion for psych and progressive fans as well fans to enjoy.
For More INFO: www.trailrecords.net
Broekhuis, Keller, Schonwalder & Friends: REPELEN (DVD + CD)
Music Sample <MadrigalMP3>
The Manikin Records adventure began back in 1992 when Mario Schonwalder decided to become more than an EM fan and founded his own label. Manikin has produced many fine albums in its 18 year history and the release of the REPELEN package surely is the crowning jewel of their repertoire when it comes to quality music and superb production values. Electronic music always has worked best when accompanied by visuals, film, or light shows, and the spectacle of this concert is captured in all its glory here. The visuals are vibrant multi-colored and highly varied projections along with live solo dance interpretations against the architectural cathedral backdrop. The music as well is light years beyond the more derivative early Manikin releases. The addition of Thomas Kagermann on violin and Raughi Ebert on guitar some time back truly elevated the music far beyond the formulaic Teutonic electronics so common to the scene these past years. Thee duos natural instrumental talents add breath and life to the rhythms and melodies the three main Manikin men and their machines create. The highlights are many, but my favorites are "Sunrise", "Old Kids on the Stick" and "Madrigal" which features the Hoseler Madrigalchor. In all you get a 95 minute 2010 Live DVD + on CD 71:43 minutes of studio, alternate versions and new material done Live in 2009.
For More INFO: www.manikin.de
Cosmic Hoffmann - OUTERSPACE GEMS (CD)
Music Sample <AtticMusicMP3>
Klaus Hoffmann-Hoock is truly the multi-instrumental master of the Euro electronic and progressive music scene. Since his Mind Over Matter LP debut in 1991 on Klaus Schulze "Innovative Communication" label he has produce some 20 albums + several DVDs that feature some of the most evocative and exotic fusions of guitar, electronic and ethnic music you'll hear made by anyone, anywhere. Cosmic Hoffmann is one of the creative personas he works under to produce electronic, spatial music, and OUTERSPACE GEMS is one of a series of albums he's produced featuring his purely electronic music recorded that flashes back to the golden years between 1975-1985. If you want to hear classic "cosmic electronics" this is it, in all it's glory. The nine tracks here combine to take you on a 60 minute trip into the synthetic cosmos beginning with "Up to the Stars" and ending with "Black Hole Magic". You will get mentally swept away by the swirling electronic sound waves and even physically tweaked by "Cosmic Cha Cha". The very cool music and vibes aside, it is simply great to feel transported back and remember the time when music and the people who made it did not simply repeat a formula, but played music which flowed from their uniquely individual moments of inspiration. Today it sounds and feels like a breath of fresh air...
For More INFO: www.manikin.de + www.cosmic-hoffmann.de
Broekhuis, Keller & Schonwalder: BLUE (CD)
Music Sample <Blue02MP3>
This is the second album of the color of music trilogy produced by the BKS Manikin trio. It was preceded by their 2007 release ORANGE. BLUE contains 3 very long tracks, "Blue 1 & 2" and the closer "Blue & Red" which serves as a perfect transitional segue way into their next installment RED that will complete their journey to the end of the electronic music rainbow.
The music on BLUE is one continuous fluid soundtrack of deep vibrating, undulating electronic tone colors (pardon the pun) but that truly describes what is going on with this album. There are sequences, but mostly programmed very differently than classic Berlin school, and layers of synthesizer, but often sounding both atmospheric and melodic simultaneously as the three musicians do very interesting things with their equipment to create a unique musical effect (the album credits contain no listing of just what equipment they use). They do however mention a "Memotron", "Virus Synthesizer" & "VST" instruments (what exactly these are is not explained, except for the obvious). So I can only guess that the unique nature of much of what you hear results from the creative programming of the three musicians.. The actual music ebbs and flows, rumbles and pulses, features surging layers of electronics and ambient waves of synthetic atmospherics - in varying tempos and timbres. Suffice to say BKS have come a long way from their root sources of Klaus Schulze and Tangerine Dream, and with their latest couple of releases have finally opened a new chapter in the annals of German electronic music. That is a major accomplishment my friends...
For More INFO: www.manikin.de + www.bks-em-eu
Rainbow Serpent & Isgaard - STRANGER (CD)
Music Sample <GatewayMP3>
Gerd Wienenkamp & Frank Specht have been making music as Rainbow Serpent since 1995 and the new album STRANGER adds a whole new dimension to their sound. That's not just because it features the stunning vocalizations of Isgaard, but in addition the music has become much less sequential Berlin School influenced. The sound still features multi-layers of rhythm and melody, but it also now encompasses more thought out thematic progressions and shifts in rhythmic dynamics. It's seems no longer driven by the technology, but more by an intuitive ebb and flow resulting in an organic evolution in album concept. Isgaard's often wordless vocals most certainly enable this change, but the actual music itself is different than before as well. Her influence is most definite in the few lyrical passages in songs where her voice casts a spell over the music. It fits in well, but most importantly enhances and does not detract from the overall musical flow of the album. From their beginnings to now each new album by the duo has been a listening adventure. I look forward to hearing what comes next...
For More INFO: www.manikin.de + www.rainbow-serpent.de
IsaVis - COSMICO DIVINO (CD)
Music Sample <CyberWalkerMP3>
This 2008 album by Italy's IsaVis is one of the most intoxicating neo-electronic works I've heard in ages. I was turned on by the newest one recently and she managed to get me a copy of her now sold out debut. COSMICO DIVINO is a full fledged concept work with each track flowing into the next. The electronic compositions and technology employed incorporate a virtual kaleidoscope of sounds and styles, effortlessly blended into a non-stop magic carpet ride of synapse frying synthetic sound. Isa bends the rules of the Euro-EM genre with ease as her melodic moments are amped up by pulsing sequences, then juiced even further by treated effects to achieve maximum impact. Never fear the dominance of technology however, for at the heart of her compositions is a pure sense of melody and emotion that simultaneously melts your heart with warmth, while melting down your mind with throbbing, pulsing layers of sound. There's a hint of Kraftwerk here and maybe TD as well, but Isa is no Germanic mechanischen Menschen, she's a hot blooded Italian synthesized female who wants to rock your world musically. Listening to her two albums to date will do just that!
For More INFO: www.isavis.com
IsaVis - THE DARK SIDE OF THE MAN (CD)
Music Sample <SpaceVoodooMP3>
This album is a jolt of pure electronic juju by an Italian female synthesist who makes music that overflows with fresh musical ideas and synthetic frequencies that will clear out the cobwebs from your brain. Imagine the best of early Teutonic electronics, from TD to Kraftwerk before it became a formulaic, injected with today's energetic impulses and an actual talent for combining dynamic melody with powerful composition. In addition, the discipline to condense any introductory buildup to the actual musical enjoyment, from 10-15 minutes to a reasonable equivalent in seconds. The electricity and kinetic energy IsaVis creates is not just infectious, but enervating and totally enjoyable. Tracks like "Ancient Future", "Space Voodoo", "Alien Message" and the albums title track range the spectrum of sound and effects to create a truly new hybrid of sounds and styles. I dare say her music is a real breath of fresh air, injected into what has become a push button and mostly redundant genre today.
For More INFO: www.isavis.com
Catalogue: BRUSSEL LIVE (LP w/ Bonus 7")
Metaphon out of Belgium has launched what may be the ultimate Euro experimental music label with 3 incomparable releases. Catalogue's BRUSSEL LIVE is their debut, a new Vinyl Only LP (+ 7" bonus record) It features highlights of the 2 concerts in Belgium (circa 2007- 2008) by the ultimate jazz trio - Jac Berrocal (trumpet, vocals), Jean-Francois Pauvros (guitarist) & Gilbert Artman (Lard Free & Urban Sax on drums, piano). The trio have long been acknowledged as masters of their domain in the uncharted avant-free spaces of jazz, and this time they add a bit of "rock" bump and grind to the mix rattling the speakers while their solo forays explode through the sonic threshold of your speakers. The music is rude, crude, pure improvisational genius. A LTD ED LP only release of 200 comes with a 1-sided, fluorescent, hand signed single, featuring their minimalist arrangement of 'Bee bop a Lula'.
Talk about "killer R 'n' R"! For More INFO: www.metaphon.be
Arsene Souffriau: ESPERIENCES BIMES (3 CDs)
Music Sample <BimesMP3>
Arsene Souffriau is a legendary and obscure Belgian electronic experimentalist. Born in 1926 he has long been exploring the outer realms of experimental electronics and music concrete, along with music for film and theater. His first compositions appeared on the early 60's release FREE ELECTRONIC POP CONCEPT. Since then he has been working in his studio and very little of his pioneering electronic experiments have reached the publics ears. The 3 CDs in this second Metaphon release contain some of his most diverse and exploratory synthetic experiments and treatments. The galaxy he explores is right next door to Schnitzler and Cage, but a 45 degree shift to the right side of the sonic spectrum. Souffriau creates full spectrum experimental electronic sound that at times tickles your fancy as well as your ears. A LTD ED CD of 300 packaged in a hardboard linen box with a 40 page booklet.
For More INFO: www.metaphon.be
Michael Ranta, Mike Lewis, Conny Plank: MU (2 CDs)
Music Sample <Mu2MP3>
This has to be one of the most incredible space music trios that ever entered a studio together! German master of the recorded domain Conny Plank (live electronics, sound control, recording supervision, mix) teamed up in 1970 with American Michael Ranta (percussion, guitars, prepared thundersheet) & Canadian Mike Lewis (keyboards, wind instruments, percussion) to record MU - 4 tracks, almost 100 minutes of music, in a single session. This was their second and last recording together done a couple months after their "Wired" session, which was released by Deutsche Grammophon in the box set, entitled FREE IMPROVISATION, released in 1974 .
Thankfully, it is just now being released by Metaphon after 40 years in the can. Musically it is truly a classic of cosmic electronics fused with Eastern intonations in the creation of an alchemical minimalist masterpiece which defies time and space. The music contains a definite scent of the unique psychedelic incense which was wafting in the air during the golden age of Krautrock. You can hear echoes of the early music by TD and Klaus, but the concept and sound of MU is less chaotic and more sophisticated perhaps due to Plank's recording expertise and the fact that Ranta and Lewis were incredibly creative instrumentalists. One thing is certain, this is one of the great artifacts of that time in musical space when Germany was filled with revolutionary new ideas and innovative artists. The CD LTD ED of 500 is packaged in a hardboard linen box with a 28 page booklet.
For More INFO: www.metaphon.be
Korai Orom - KORAI OROM 2010 (CD)
Music Sample <VibraMP3>
Hungary's Korai Orom today is one of the best space jam bands on the planet. If there are any doubts about that this new album (their 11th since 1993) should erase them. Their music definitely falls into the tradition of Hawkwind, Pink Floyd, Amon Duul, the Ozrics, a/o, but goes beyond mimickry. The eight tracks on KO 2010 fuze all the synthetic swoosh, fuzzed sizzle, rhythmic rumbling thunder and shamanic sonic textures that the best space rock necessitates into a mantric musical juju that will leave you in a state of listening extasy. With all texts in Hungarian no comment is really necessary. Check out the clips and dig it, the music of Korai Orom is definitely made for the experiencing.
Watch Video: www.youtube.com/koraioromlive
Yun - MOBIUS STRIP (CD)
Music Sample <MobiusStripMP3>
Si-Wan Records in South Korea for a time during the 90's was one of the better Progressive reissue labels and record stores around the globe. In addition, they had a label who released music by Jo Yun a multi-instrumentalist from Jaeju Island off the coast Korea. Yun made some very interesting records that combined the progressive symphonic style with at times native folk influences. Of all the albums, MOBIUS STRIP, released in 1996, was his masterpiece. The music has dark moments that evoke TD and Faust perhaps, tribal percussion, church bells, mutated strings and vibes, interspersed at times with keyboards, synthe, electric/ acoustic guitar and harp conjuring up echoes of Mike Oldfield. Yun's musical concept is quite unique, his instrumental arrangements and playing superb.
The packaging is incredible as well. A quadruple-fold, multi-layered construction of surreal pastel art, it's graced with etchings and ornate peacock feathers with the layers opening up so you can form a sun pyramid when you fold and insert the various tabs. If you can find this elaborate production, grab it, it will blow you away...
Contact: www.siwan.co.kr
Karda Estra - WEIRD TALES (CD)
Karda Estra - THE LAST OF THE LIBERTINE (CD)
Karda Estra - THE AGE OF SCIENCE AND ENLIGHTENMENT (CD)
Music Sample <WeirdTalesMP3>
In 1992 I received a sample CD entitled A NEW IDEA OF HEAVEN from the UK. It was the debut, preview release, of a band that went on to become Lives & Times, then later Karda Estra, which is basically a musical project of multi-instrumentalist Richard Wileman and his cast of collaborators. Over the next 20 years Richard produced a total of 16 albums, these 3 cover basically the last 5 years.
Over the span of his career arc Richard has developed his music into one of today's most unique and dynamic, musically sophisticated offshoots of both symphonic and neo-classical rock. I'm not talking pomp and circumstance, but complexly arranged chamber music compositions complemented perfectly by soaring guitar and restrained instrumental arrangements of classical and electric guitar, with keyboards, strings, winds and voice. The only comparison I can make is perhaps Robert John Godfrey's best work, but Richard has taken up from where the Enid left off and created his own completely unique fusion of the past masters with dark, powerful instrumental rock. These three albums contain it all - powerful instrumental music, conceptual themes, and ornate impressionist arrangements laced with influences from multiple musical styles. Karda Estra's musical transitions from absolutely beautiful, to darkly menacing on WEIRD TALES, LAST OF THE LIBERTINES and AGE OF SCIENCE & ENLIGHTENMENT make for a breathtaking listen.
Contact: www.kardaestra.co.uk
Tim Story - COLLECTED (CD)
Music Sample <SleepyHollowMP3>
I first heard Tim Story when he sent me his first cassette release IN ANOTHER COUNTRY, way back when. Years later we collaborated on the release of his very first recording THREADS. Over the span of the past 30 years I have listened to his music as he became IMO one of the best US composers of electronic/ modern neo-classic chamber music. His subtle way of combining wisps of melody with deep flowing atmospherics was born before "ambient" was a generic tag for marketing. When you listened to each new release you could feel that his heart and soul was truly invested in his music, and nothing would make him happier than what he did giving you joy in the listening & a semblance of peace in your life.
In some ways Tim led a double life musically. He recorded self-produced solo albums, and special commissioned music tracks for a mainstream label (most all of which I'd never heard). When I first heard about COLLECTED I wondered if it would be like that of many artists who go to their archives simply to pad their catalog. Rest assured this is not such an effort!
Upon first listen, I feel this could be the best album he had never done. The music featured is compiled from his Windham Hill compilation contributions + a suite from a Grammy nominated children's cassette & a few like-minded previously unreleased pieces. It's self-composed, except for a couple classical interpretations, and the music along with his programming of tracks has created a breathtaking listen that overflows with piano, pastel electronic tone colors, warm melodies and delicate chamber music-like accompaniment. There are nineteen tracks, recorded over fifteen years, much of it with the help of his special collaborators Kimberly Bryden on oboe and Martha Reikow on cello. That's a very long time to make an album, but the wait was well worth it! Listen to the excerpt and be enchanted...
For More INFO: www.nepenthemusic.com & www.timstory.com
Esa Kotilainen - -51 C (CD)
Music Sample <GolggotmannuMP3>
Esa Kotilainen is perhaps most well known for his work with Jukka Tolonen and playing with Wigwam over the years. In addition, he's played with The Finnish National Opera & during the Lillehammar Winter Olympics opening ceremony in 1994.
His solo works are perhaps the most unique and musically adventurous of any "electronic" musician I've heard. Beginning with AJATUSLAPSI on Love Records, he created with that album a stunning fusion of synthetics that evokes the glacial synthe of PHAEDRA, fused alternately with the modal drones of wind sheer whistling and buzzing through the crevices in giant ice flows, all intertwined with the folksy atmospherics of accordion and Finnish Kantele. That was followed by three releases with Sami writer Nils-Aslak Valkeapaa of atmospheric-ethnic-electronica containing native Sami chants.
In 2009 he released a new solo album at last TURQUOISE PLANET (see review below). In 2010 he quickly followed that up with -51 Degrees Centigrade. Composed of five tracks, the music goes from majestic classical chord progressions to birds and a synthetic arctic wind storm, on to deep resonating melodic drones, followed by a lilting melodic, electronic, accordion symphony, then closing with two impressionist moog/ percussive soundscapes inhabited by the sounds (synthesized and real) of nature out and about on the Finnish ice fields wreaking havoc throughout the 24 hour night. Esa' work overall and this album in particular are remarkable to say the least.
For More INFO: www.presencerecords.fi
Esa Kotilainen - TURQUOISE PLANET (CD)
Music Sample <LasitunturiMP3>
Esa Kotilainen is perhaps the most inspired keyboardist on the planet. Among his accomplishments are collaboration with Finnish super-bands Wigwam and Tasavallan Presidentti and three mystical ethnic/ electronic albums with Nils-Aslak Valkeapään. He's also done various solo recordings, including the classic 1977 electronic LP AJATUSLAPSI, and in late 2009, TURQUOISE PLANET. I dare say this new album falls completely outside the box of virtually all the past and present artists in the Euro EM genre. The sonic timbres Kotilainen creates are multi-textured vibrations filled with primal energy and radiant tone colors. His themes are lush with earth-tone melodies and electro sonic incantations that warmly enchant and captivate you with each listen. Esa Kotilainen is truly a master of musical time and inner space, and TURQUOISE PLANET is a great EM album.
Contact: www.presencerecords.fi
Esa Kotilainen - AJATUSLAPSI (CD)
Music Sample <MatkaajaMP3>
It's rare someone creates a uniquely pioneering work over 30 years ago, and comes back to release even better music today. Maybe that could only happen in Finland, a place far removed from the hip geeksterism of commerciality that pervades virtually all aspects of music today. Esa Kotilainen is one of the rare artists who has done that IMO. AJATUSLAPSI (Idea of a Child) was an out of the blue solo album by the keyboardist for Wigwam Mk2 re3corded for Love Records in 1976. The original pressing of 500 copies took some time to sell and today is mythical among the collector set. It had only a little affinity with the sound of the Berlin school, instead combining Eastern intonations with Finnish folk inflections and spaced out moog soundscapes that melted down and vanished into deepest sonic space tones. Each of the original three extended tracks were composed of various sound constructs that congealed from one musical idea into the next to form some sort of mind expanding spatial hymn that is a listening wonder to behold. Long out of print, we can now rejoice as the album has been beautifully re-mastered and reissued with two bonus tracks by a reincarnated branch of Love Records in Finland. This CD, along with Kotilainen's two recent releases reviewed here as well are essential listening.
For More INFO: www.lovemusic.fi
Yochk'o Seffer - CONDOR (3 CDs)
Music Sample <SanglotsMP3>
Yochk'o Seffer - CHROMOPHONIE (DVD)
Hungarian born, Jeff "Yochk'o" Seffer is one of the true original pioneers of French experimental music. Since the beginning of the 1970s he's been involved with some of the top musicians and bands in French music history. From Perception, then working with Christian Vander's Magma, the formation of Zao with Francois "Faton" Cahen as well as Ethnic Duo, his work with the Quatuor Margand in Neffesh Music, Didier Lockwood, Hungarian violinist Lajos Horvath and more recently JP Molina, Francois Causse & Joelle Leandre among the many, Yochk'o's music has consistently been groundbreaking and unique.
These two new releases are unparalleled in his career. CONDOR is a triple CD set of him playing sax and other instruments of his own creation solo, plus collaborating with a series of musicians who create a diverse sonic palate of winds, cello and percussives. Seffer's music has always been in the jazz idiom, while fearlessly incorporating diverse other styles and sounds into the mix. A listen to the excerpt clip here featuring Yochk'o on tenor saxophone & Joelle Leandre on contrebass gives you only a clue as to how broad a spectrum his freewheeling music incorporates. It also contains a bonus video of his classic work IMA.
The DVD, CHROMOPHONIE, on the other hand is a documentary that presents a historical look at the work of a musician and visual artist who is well known for his music, as well as for his paintings and sculptures. It brings together musicians from the galaxy of his music history past and present in creating new interpretations of his past works. It also includes five bonus tracks by Zao, Ethnic Duo & Neffesh Music.
For More INFO: www.musearecords.com
Shub Niggurath - INTRODUCTION (CD)
Music Sample <YogSothothMP3>
Available previously only as a private cassette release, this Shub Niggurath reissue features the bands very 1982 first recordings. Beautifully re-mastered by Udi Koomran for CD from the original tapes it is an absolute killer! Of all the second-generation French Zeuhl albums perhaps this recording best recreates the savage intensity of Magma's early period instrumental moments. The two extended pieces, "Yog Sothoth" & "Barback", by the bands two composers Jean Luc Herve and Frank Fromy, come from out of left field to musically blow the cobwebs out. The album closer, "In Memoriam", is fittingly titled and works to perfection as a final musical footnote to the album. You will not find more powerful music made by anyone, anywhere than on INTRODUCTION. In fact, it may well be one of the top 5 French albums to have come out of the second wave of the French Zeuhl movement.
Contact: www.soleilzeuhl.com
Remy - EXHIBITION OF DREAMS (CD)
Remy -EoD (CD)
Music Sample <FieldsofInfinityMP3>
Born in 1979, Remy Strommer is a relative newcomer to the EM scene releasing his first CD in 1999 at the age of 20, during his first year of studies at the Royal Conservatory in The Hague (The Netherlands). So you might say his realm of influence during his formative years falls outside of the Berlin School and first wave of Euro EM. Nonetheless, his music has been likened to Klaus Schulze, a somewhat valid comparison, yet upon listening the creative impulses definitely come from a different era featuring far more propulsive energy. His first release was a LTD ED CD-R entitled EXHIBITION OF DREAMS, a Dbl CD-R, recorded over two years previous to it release which sold out rather quickly. Jump forward ten years and a handful of albums and we get to the CDs at hand.
For his 10th Anniversary he re-mastered the original release and released it again as a Special Edition Dbl CD. He also re-recorded some of the original music for release as a new CD entitled EoD. The music on his original release definitely has an affinity with the older EM school sound, while the new recording's impulses are more "of today". Some of the material is the same, but it sounds and feels different. Overall his approach is much more dynamic than most of today's EM vets as strong melodies jump out at you, sequences race at breakneck tempos or thundering back beats, sometimes both at the same time. Tracks like "Velocity" and "Mirage" are kinetic, and the title piece "Entering the Dream" clearly sets him apart from most others making Remy's music refreshing and an excellent listen.
For More INFO: www.akhrecords.nl
Rieg - RETURN (CD)
Music Sample <ReturnMP3>
Back in the 80s there was the beginnings of what would turn into a hot indie scene in the cold Northern country of Norway. One of the most striking initial artists was a musician who called himself Rieg. He released three powerhouse cassettes of dense, undulating power surge electronics that were highly regarded in the then fledgling International underground DIY scene. By chance I happened to come upon mention of him again just recently and was happy to get in touch with him again.
RETURN is his latest release and it more than fulfills the promise of his earlier works. The synthetic textures at times are still infused with the environment of his glacial homeland, but now he has amped up the compositional content and diversified the instrumental array of sounds. The production of the album is highly sophisticated and the electronic textures have been infused with exotic instrumental arrangements and diverse themes. This album is not simply electronic music, but more like an aurora borealis of musical tone colors and synthetic tones colors, filled with warmth, emotion and spine tingling bursts of kinetic energy. There's another release in the pipeline, THE ABSYNTH RITUAL, which sounds delicious...
For More INFO: www.riegmusic.com
Neuronium - HYDRO 2 ~THE DEEP END (CD)
Music Sample <DiscoveryMP3>
Neuronium's Michel Huygen is approaching his 40th album release since the beginning of the 1980s! I dare to say he may be the only musician who at album 39, HYDRO 2, has made music that is better than his stunning early period works. He always explored the outer realms of the cosmos with his celestial soundscapes and undulating pulsations, but the past couple years has seen him move more deeply into the inner spaces of the minds eye and emotional depth of feeling. On this album tracks like, "Deep Diving", "Discovery" and the extended album closing soundtrack "Fluorescence" capture the essence of his new style and offer the listener an absolutely captivating listening experience. He's always labeled his music "psychotronic", and to me that seemed a colorful and unique label. Now I get it, and it seems totally in sync what he's doing in terms of actual composition and sonically. More importantly, I think he himself has finally gotten closer to the core of his own creation and it's starting to flow organically as simply a manifestation of who he is as a human being. This is one "deep" album to be sure.
For More INFO: www.cdbaby.com
For More INFO: www.neuronium.eu
Michel Huygen - KRUNG THEP (CD)
Music Sample <WalkofErawanMP3>
KRUNG THEP is the third installment of Michel Huygens "Extreme Meditation Series" of releases. It is inspired by the mystical sights of Bangkok Thailand and the Temple of Wat Pho, which is represented by the "Head of the Reclining Buddha" on the front cover.
Musically this album is a perfect companion to HYDRO 2. It complements the depth of feeling that Neuronium album creates, and takes it 7-levels deeper into the realm of dynamic meditation. It leads you into a clam space physically, but the beautifully textured and incredibly warm, dynamic melodies of the music fill the mind while listening with a kaleidoscope of visions that travel deep down into the region of the heart chakra. Subtle sequences ripple at times, layers of melody overlap and the synthetics ebb and flow with a natural rhythm that is all engulfing. The albums programming is superb, from the opener "Sawasdee", to the temple inside "Wat Pho" you take "The Walk of Erawan" to enter the "City of Angels". Upon arrival there your mind and body become one and you feel relief having experienced via this music a journey from this outside life which is so out of balance, into the ONE. Music like this should be heard once daily to keep us in tune with the good in life!
For More INFO: www.cdbaby.com
For More INFO: www.neuronium.eu
Ensemble Dentro De La Nada - CACERIA DE BRUJAS (CD)
Music Sample <LaNada1MP3> <LaNada2MP3>
Back in 1980 there was a small experimental, electronic scene in Mexico City centered around groups such as Via Lactea, Chac Mool & Decibel as well as several other artists mainly documented on cassettes only at that time. You might say the main movers and shakers of that scene were Jorge Reyes (Chac Mool), Walter Schmidt (Decibel) and Carlos Alvarado (Chac Mool + Via Lactea).
Carlos who played keyboards for Chac Mool released in 1980 one of the most unique "electronica cosmico" albums of that decade entitled VIA LACTEA. Over the past 30 years he has run his own label, Momia, releasing another eight subsequent solo and group albums that range the spectrum of experimental rock and electronica. Carlos' new album, CACERIA DE BRUJAS ("Witch Hunt"), by his group," Ensemble Within the Void" is a stunning amalgam of pre-Hispanic ritual and celestial synthetics laced with bassoon, oboe, sax, flutes and percussive exotica! Imagine a cross between space music, dark ambient and gothic chamber rock and you get a hint at what Carlos conjures up musically on this album. The Mexican scene exploded later in the 80's and 90's as many other bands emerged on the International prog rock scene. All the while Carlos has continued making his own unique music that falls outside the box of any real style or genre. If you want to discover something new in the musical cosmos, this album by Ensemble Dentro De La Nada is for you.
K. Leimer - DEGRADED CERTAINTIES (CD)
Music Sample <AllotropyMP3>
Early in the 1980s on a trip up to Seattle I first met K. Leimer and was ushered into his studio overlooking Lake Washington called Palace of Lights. He played for me in the ambient light of his studio some mesmerizing electronic soundscapes he had created. My reaction was strong and I encouraged his release of what I'd heard. Here I am again almost 30 years on and the music on his brand new album still sounds as magical as it did then, so much so I was compelled to turn the lights down to listen. He still his Eno influences, but Brian was never so emotional or ornate in his discrete sonic styling's. Kerry composes neo-classic chamber music using a series of loops and undulating melodic subtleties perfect for candle light musing and still life reflection. The sound of your breathing and ambient exotica surrounding around you fit perfectly into the experience while listening to "Homage", "Allotropy" & "French Opera". Be it a rainy night, sunny morning, or dank, gray afternoon, as you listen to this album you will certainly feel that the realities of your life are literally being enhanced and made more livable by the music that you play. Today as I remember back, my last memory of that time long ago was Kerry's excitement as we listened and talk about music. Little did we know that thread would continue to this day. Seasons change, time erases, but the music remains...
For More INFO: www.palaceoflights.com
Marc Barreca - SUBTERRANE (CD)
Music Sample <JumbledMP3>
There was another trip to Seattle sometime later in the 1980s for the Bumbershoot Art & Music Festival where I encountered another Palace of Lights artist, Marc Barreca. He had several releases on the PoL label and was playing in one of the small festival venues. Like his early music, the sound in the small room where he played was electronically dense, cyclic and featured occasional snap, crackle and pop that blew out the cobwebs. We had a short chat amid the chaos of the moment and he handed me a tape that never got released.
The good news about SUBTERRANE is that his new album fulfills the promise of what came before and then some. The formula has not changed all that much, but the sophistication level of composition is that of an older soul whose adapted to life and made it through the past 30 years, like most of us perhaps, bent, but not broken and musical spirit firmly in tact. The albums title is very evocative of the sound with dense ambient sonic drones evoking the chaos of daily clamor and street noise, commuter rush hour, "Alien's Strange Land", "Shapes Falling Down" and the feeling of our "Jumbled" life today being out of balance. The great news is that inhabiting his music these days is also a subtle sense of melody and emotion that can only come with age and growth from experience. At times I can hear very faint echoes of Florian Fricke-like soundtrack melodies underneath, Aguirre free floating the on a river raft perhaps. These submerged elements add a very faint glimmer of light and melody that make the album a unique, multi-layered listening experience.
For More INFO: www.palaceoflights.com
Ian Boddy - PEARL (DBL CD)
Music Sample <SkylightFloatingMP3>
It seems like another lifetime now that Ian and I became "music friends" and more... In 1980 when he began, I was enchanted by his first couple of hand made cassettes, and since his growth from Something Else to DiN he's kept me enthused and at regular intervals musically enchanted through the last 30 years of electronic creations.
PEARL is a 30 Year Anniversary compilation of highlights from the early "Outer DiN" to later "Inner DiN" years. The combination of tracks illustrate beautifully the brilliant multi-styled terrain his music has navigated.
Two pieces on "Outer Din", from his first cassettes IMAGES & OPTIONS, are embryonic master works from a time when we weren't being deluged with machine made EM ad-nausea. They convey beautifully the spirit of creative adventure and musical magic that was in the air back then before digital took over. Listening today, I still can feel how special it was to first hear a new artist who played music that I'd already heard in my dreams, and upon first listen seemed like I had literally been waiting to hear.
"Outer DiN" features more of his newer solo works + some stunning collaborative tracks like "Arc-Angel" (w/ Mark Shreeve), "Edge of Nowhere" (w/ Robert Rich) & "Coriolis" (w/ Chris Carter). In addition to his own solo creative talents which are many, Ian also has impeccable taste when it comes to selecting superb collaborators as well to fill out his DiN label roster. To top things off, PEARL features a stunning optical illusion cover and double digipak which truly makes the whole package something special. A LTD ED of 1,000 copies!
For More INFO: www.DiN.org.uk






Music Samples <Rise2MP3> <StealthMP3>
<ExplorationMP3> <BlissPlaneMP3>
ARC - RISE (Download) Markus Reuter & Ian Boddy - DERVISH (CD)
Erik Wollo & Bernhard Wostheinrich - ARCADIA BOREALIS (CD) ARC - CHURCH (CD)
DiN is one of the most prolific and high quality electronic independent labels in the world today. It was formed by Ian Boddy in the mid-1990s as a modern experimental synthetic music label releasing, promoting and expanding the stylistic range of his label operations that had begun with the Something Else label in the early 1980s which focused primarily on his own solo works. The above 4 releases are perfect examples of the quality and diversity that DiN has become known for.
Ian and his ARC partner Mark Shreeve (of Redshift fame) are both well known for their long experience on the UK indie EM scene as well as legendary concerts at St Mary's Church venue on the East Coast of the USA. In fact, both RISE (a download only release) and their CHURCH album were recorded live at that venue over the past two years and showcase the classic, powerful sequential/ celestial space synthetics the duo is well known for.
The other specialty of DiN is releasing collaborative efforts by some of the most innovative Euro experimental artists on the scene. The other two above releases feature a couple today's most noted German synthetic sonic sculptors. On DERVISH Ian joins forces with Germany's "touch guitar" master Markus Reuter combining pulsating synthetics and spatial guitar into a surreal soundscape that is both mind-bending and intoxicating. ARCADIA BOREALIS features the super-duo of Norwegian guitar/ synthesist Erik Wollo and German Bernhard Wostheinrich (both he and Reuter are the core members of the experimental duo Centrozoon). Together he and noted Wollo conjure up a series of propulsive electronic soundscapes filled with throbbing bass lines, percussive beats, colorful melodies and exotic electronica treatments. Taken as a whole these 4 titles display DiN's quality and diversity at its best. Select newer titles are distributed in the USA by ADA to the better import stores. You can also order all other DiN titles direct via the web site.
For More INFO: www.DiN.org.uk
Dennis Rea - VIEWS FROM CHICHENG PRECIPICE (CD)
Music Sample <TangabataMP3>
Dennis Rea describes VIEWS FROM CHICHENG PRECIPICE as his "homage to the music of East Asia" and he's assembled an impressive array of musicians and instruments to help him carry out this tribute. Distinguished instrumentalists include Elizabeth Falconer, who studied for 12 years in Japan before earning the ranking of Koto Master, and trombone virtuoso Stuart Dempster.
Primarily acoustic instruments are used: violin, cello, bass flute, bamboo flute, bass clarinet, trombone, conch shell, koto (a zither like stringed instrument), shakuhachi (Japanese bamboo flute), baliset, melodica (blown into like a horn and played like a keyboard), Naxi jaw harp, kalimba (African thumb piano), dan bau (Vietnamese monochord), resonator guitar, drums and other percussion. Dennis plays electric guitar as well. Caterina De Re takes the place of suona (Chinese Oboe) in mimicking birdsong - the album's only vocals. The music
draws on traditional Chinese, Japanese and Taiwanese music, poetry, landmarks and events as inspiration for the 5 intriguing and at times exhilarating songs on this album. Among his creative spurs are the poetry of Tang Dynasty era poet, Bai Juyi and the greenery, temples and palaces of Qingcheng Mountain.
The music deviates from a strict traditional interpretation and is highly interesting, inventive, and invigorating - a tour de force in the realm of sound sculpting. The compositions are strong and when there are improvisational periods, the pacing tends to slow, while the musical flow and sound images remain true to the spirit of the source of his inspiration, including occasionally playing in a minor key and toward the end of the 15 minute "Tangabata", a 70 second all out assault on drums! At times sounds seem to hang in the air, alone and majestic - especially trombone and bass clarinet. Almost all of the music and percussive sounds are strikingly reproduced. VIEWS FROM CHICHENG PRECIPICE is as stimulating a listening experience as one could hope to find! – Greg Allen
For More INFO: www.dennisrea.com
GoVea - DANZA URBANA (CD)
Music Sample <ConvergentesMP3>
Eurock has been tapped in to some of the best electronic and progressive music coming out of Mexico for 30 years and that pipeline is still flowing today. GoVea is a trio of great musicians, one of Mexico's best new instrumental rock bands, and their debut album is a stunning fusion of jazz influences and classical rock arrangements.
DANZA URBANA's 7 tracks contain nimble fingered, elaborate keyboard arrangements that are propelled along musically by a powerful rhythm section. Flashes of ELP, Brian Auger & Rick Wakeman appear throughout, but the playing of Salvador Govea is far from being simply an imitation of those former English progressive gods. His playing displays a remarkable understanding of combining musical light and shade, as well as diverse tempos and instrumental composition, then merging it all into a style that crosses boundaries between multiple genres. Two tracks especially showcase the albums brilliance - "Convergentes" and "Concertino", an arrangement of the "1st Movement from Concert for Organ & Orchestra" by Miguel Bernal Jimenez (1910-1956). If you like the music of the past, then this new album by GoVea offers you a brand new dose of that same musical magic, without being simply being more of the same old thing.
Saena - SAENA (CD)
Music Sample <CosechaMP3>
Another in the long line of master musicians from Mexico, Joes Luis-Fernandez Ledesma (original founder member of the legendary band Nirgal Vallis) has made some great music over the span of his previous solo albums beginning in the mid 1990s. SAENA released on the Luna Negra Label is his 10th release and features his new 5-piece band composed of his multi-keyboards, Margarita Botello's piano, accordion, percussives and ethereal voice, Alejandro Sanchez' violin (former member of Decibel & Nazca), Hugo Santos on Chapman stick, fretless bass & loops + Adrian Zarate on drums.
The music composed by Ledesma is unique and the bands instrumental arrangements are stunning. Ranging from folk to jazz, spiced up by the classics and electronics, the albums 8 tracks are a tapestry of instruments and sounds that illustrate just how great modern rock music can be when people who play for the love of making music give free reign to their various talents and inspiration. Imagine the folklore of old Mexico, mixed with the chamber music of early Europe and inhabited by the spirit of freedom that pervades adventurous musicians who operate outside the entertainment industry today. I can't wait to hear what comes next from Saena.
Klaus Schulze - BIG IN JAPAN ~ LIVE IN TOKYO 2010 (2 CDs + DVD)
Music Samples <KSLive1MP3> <KSLive2MP3>
The musical legacy of Klaus Schulze is long and prolific. With this new Special LTD EDITION box set release from Japan's great Captain Trip label his career has now come full circle as stylistically LIVE IN TOKYO 2010 recalls his great early years. How any artist can still conjure up their creative muse after 100+ recordings is a question I can't answer, but conjure Klaus did for two days, March 20 & 21, in Tokyo. He flashed back to his MIRAGE era for inspiration, and came up with six new electronic reincarnations that conjure up the ghost of his former style and sound better than anything he has made in some time.
Disc One, with "A Crystal Poem" & "The Crystal Returns", is powerful and celestial in its poetic beauty. Disc Two's, "La Joyeuse Apocalypse", "Nippon Benefit" & "The Deductive Approach" are more intense and experimental at times, with sequences and avant-effects injected into patented Klaus' "space cruising" excursions. The real joy however is in experiencing Klaus' "Crystal Poem (Visible Version)" and "Sequencers are Beautiful" accompanied by the amazing Japanese Ideograph visuals of Midori Kohl. The combination of sight and sound conjured up on the 80 minute DVD makes for a virtual concert extraordinaire. As we get older many things change. Klaus is no longer the golden god of "cosmic music", and none of us are wide eyed space cadets any more. For a brief moment however, if you turn the music up and the lights down, we all may be able to imagine we are young again... SOLD OUT & DELETED IN JAPAN!
Jonn Serrie – THOUSAND STAR (CD)
Music Sample <ThousandStarMP3>
Jonn Serrie had done extensive work composing for planetariums worldwide, which lead to his signing on the Miramar label in 1987. Serrie's first release, AND THE STARS GO WITH YOU sold over 150,000 copies, becoming a space music classic. His albums are embodied by an ethereal, slowly unfolding, drifting sound created by synthesizers.
THOUSAND STAR is an invitation to join in a voyage with Serrie through limitless time and space using sound and one's imagination as two key components in the experience. On the back of the CD is a poem, which when combined with the titles of the songs and the specific sound design of each title, are intended to give the listener clues as to the direction and place of the journey. In the poem, Serrie speaks of "Galactic Light, moving through eons of infinite distance, measured in an instant". As with music, experience of the poet's words is subjective and so will be the journey you take as you listen to this album. Especially after repeated listens and study of the writings, this music lends itself well to letting go and feeling that one is being transported on a voyage to other realms of existence, far from the troubles and concerns of Planet Earth. I felt that the journey was leading through places with a much more peaceful aura than the world I observe before me on Earth. That's a tribute to the craftsmanship of Voyage Commander and Spiritual Guide Serrie. THOUSAND STAR is yet another in a long line of quality releases by Jonn Serrie. –Greg Allen
Contact: www.ThousandStar.com
Robert Schroeder - CREAM (CD)
Music Sample <FoamyCreamMP3> After 30 years Robert Schroeder can still conjure up the music as he proves superbly on his brand new release, CREAM. All the classic EM elements are present, analogue sequences, flowing soundscapes, harmonic melodies and emotional thematic progressions. The compositions as well flashback to the golden era as they run from 8:00 to 17:00 in length. Especially intoxicating are "Simply Cream" and "Foaming Waves". Overall this album makes for a hypnotic 69 minute listen as Schroeder takes you on a super sonic cruise through his electronic musical universe.
Contact: www.sphericmusic.de
Maxxess - ULTRA (CD)
Music Sample <ShapeyourmindMP3>
Video Sample <www.youtube.com/watch?v=UbD6hxjGIK0>
Germany's Max is the ultimate rock guitarist for all those who love lightening fingers, coupled with fluid melodic riffs and topped off by heavy shredding. ULTRA is his 7th album and it seems that with each release he has gotten ever better in terms of composing lightning strikes of pure electric guitar energy. Be it powerful riffing or rich thematic chord progressions, his work always sounds fresh and literally overflows with sheer velocity. The up tempo workouts will have your mind racing at top speed to keep up, and when he cools it down a bit you'll marvel as just how beautiful and organic the overall progression of the album flows from one track to the next. ULTRA is visceral music for both the mind and body.
Contact: www.klangdesign-records.de
Rudolf Heimann - TIDE (CD)
Music Sample <UpdownMP3>
TIDE is the 5th release by Rudolf Heimann over the past 20 years so he is not concerned with being prolific, but more with creating interesting and captivating EM. With his music Heimann creates many new musical textures by combining dreamy melodies and harmonies with driving beats that alternately are warmly melodic and powerfully rhythmic. Good tracks illustrating his skillful touch are "Up & Down the Waves", "Awaiting the Tide" and "Morphologic Resonance". This new album combines the best elements of his musical past into an excellent listening treat for all fans of neo-classic Teutonic Electronics.
Contact: www.sphericmusic.de
Deep Imagination - AWARENESS (CD)
Music Sample <SurroundingsMP3>
Video Sample <Clouds>
Thorsten Sudler-Mainz in the late 1990's co-founded the successful German EM band Art of Infinity. In 2005 he went on to also begin a solo career and to date has done 3 CDs and a Live DVD. Awareness is his new album and it shows his music has grown in both depth and sonic dimension since the outset. The 10 tracks of the album deal with various facets of human consciousness in diverse electro-sonic ways. From warmly beautiful to exotic and sensual, the themes ebb and flow as they combine trippy electronic beats as well as flowing soundscapes and progressive electronica. Flashes of other classic Teutonic electronic pioneers will come to mind, but Thorsten takes those elements in very different ways to create his own more modern form of instrumental electronic music.
Contact: www.deep-imagination.de
Axess - FUSION (CD)
Music Sample <StarrySkyMP3>
Axel Stupplich is a man of many talents. He's composer/ keyboardist with the excellent German electronic band Pyramid Peak. He's also made one killer duo album with German guitarist extraordinaire Maxxess. In addition he released three solo albums, of which FUSION is the latest and best. The music here is inspired by astronomy, the sun and moon and their energy force upon the planet. There is more emphasis here than in the past on sequences. The music overall combines sensitive melodies and sounds with dreamy atmospherics all propelled along by vintage Berlin School sequences.
Contact: www.sphericmusic.de
Tasavallan Presidentti - SIX COMPLETE (CD)
Music Sample <DanceMP3>
During the heyday of Finnish rock, the 1970s-80s, Tasavallan Presidentti was one of the bands at the forefront of the Finnish scene. TP created two Finnish classics, LAMBERTLAND and MILKY WAY MOSES, before lead guitarist Jukka Tolonen went solo to released a long string of albums establishing himself as one of Scandinavia's top fusion guitarists. In 2006 they reformed and recorded this album which picks up on their earlier fusion vibe and features once again the distinctive playing of Tolonen on guitar. The band musicians have continually played over the years on various projects, so their new music is top rate and instrumental work still superb. The highlight of this fine album is Tolono's instrumental track, "Dance" which clearly displays he has not lost his composing and playing touch.
Contact: www.presencerecords.fi
Fairy Marsh Districts – MUSIC FOR SUNKEN MONASTERIES... (CD)
Music Sample <FairyMarshDistrictsMP3>
Picture Palace Music is a project which involves Thorsten Quaeschning of Tangerine Dream fame, about 7 other regulars + a variety of additional contributors from album to album. Their new release is one of the best 46+ minutes of music on a progressive/EM album that I have heard in a long time!
I knew that Thorsten had played with TD, but did not know what to expect. I was swept away by my first full listen to this album that features gentle acoustic guitars (sounding almost medieval at times), soaring, flowing, spectacular, Mellotron-like keyboards and superb sounding choirs. Add to that stunning, driving sequencer patterns as part of some very propulsive rhythms and there is a mix of instrumentation, composition and pace that is astonishing! Subsequent listens only increased the level of my initial delight in hearing. I found myself enthralled by this music more with each new listen!
This EP features the first four songs played at Satzvey Castle in 2010. The last two songs are updated versions from Picture Palace music's 2007 album SOMNAMBULISTIC TUNES – "Help, Murder, Help" & "Lunatic Asylum", both excellent pieces of music! -Greg Allen
Contact: http://www.picture-palace-music.com
Moraine - MANIFEST DENSITY (CD)
Music Sample <MoraineMP3>
Dennis Rea, co-founder of Moraine with cellist Ruth Davidson, has experience in several groups and projects as diverse as Earthstar (electronic music project that worked with Klaus Schulze in late 70's), Identity Crisis (toured Taiwan and China extensively in the early 90's), and now Moraine. He lived in Taiwan and China from 1989 to 1993, releasing SHADOW IN DREAMS, published by the state owned China Record Company, which sold 40,000 copies. The other members are similarly active in many musical projects and groups.
MANIFEST DENSITY is not easily categorized, but is played authoritatively and with emotional conviction. The music is intense, sophisticated music, raw and passionate featuring great song writing and top rate instrumentalists. It compels repeated listens which allow one to acquire not only a deeper level of emotional connection with the music but further, a capacity to connect with the ideas and passion of the players themselves, individually and as a unit. Rea plays guitar with virtuosity and varying unique textures that embrace several styles, combining with cello, violin, bass and drums for a lively interplay among instruments. Many sudden, striking changes occur throughout; at times leading to unexpectedly powerful, surging passages, some monstrous in impact. Score this album as a huge triumph for Moraine! -Greg Allen
Interview: http://billsprogblog.blogspot.com/2010/08/10-questions-withmoraine.html
Computerchemist - AQUAL MEASURE (CD)
Music Sample <Computerchemist3MP3>
Computerchemist is a solo electronic experiment by Dave Pearson an ex-pat UK musician now residing in Hungary. To date he's released 4 albums: ATMOSPHERIC (2006), ICON ONE ((2007), LANDFORM (2008). These first 3 contain some very nice synthetic textures ranging the spectrum from ambient to sequential rhythms.
The latest, AQUAL MEASURE (2009), is certainly his most accomplished. It owes a debt to the Teutonic electronic scene for sure, but Dave is much more lighthearted and his melodic skills more highly advanced. Tracks like, "Tantric Race", "Mirage" and the title piece offer all an EM fan could want when it comes to surging sequences, exotic sonic embellishments and enchanting melodies. If all the old names on the scene have become a bit stale by now, then Computerchemist will offer you a breath of fresh air musically.
Contact: www.computerchemist.com
Gilles Omont - HOME MADE (CD)
Music Sample <INProgressMP3>
Gilles Omont is a virtual musical renaissance man and his new album HOME MADE is a musical potpourri that will give all who truly appreciate diverse compositional skills, imaginative arrangements and great instrumental music a real thrill. As the title implies the entire production was done at his home studio and the sonic is excellent. Musically, the instrumental playing, keyboards, as well as his guitar and rhythm section playing, is superb.
The actual music itself is a study in diversity. Headed up by Gilles' keyboards it runs the gamut fusing jazz, classical & hints of rock in every manner imaginable. The album is home made, but the music is better than much of what's done by many "professionals" today.
Contact: www.gillesomont.com
Labirinto - ANATEMA (CD)
Music Samples <IncendinriosMP3> <ReversoMP3>
Labirinto is a seven piece band from Brazil that comes the closest I've heard in some time to reinventing the genre known as "progressive rock". After 4 EP releases in Brazil, in early 2010 they released their first LP ANATEMA which is a wonder to behold musically. Comprised of 6 tracks running 70 minutes, the musical range is stunning. There are impressionist orchestral passages mixed with ethereal folk-like themes all incorporated into (and I guess a comparison must be made), a heavy almost King Crimson-like conceptual framework. The overall stylistic definition might be Latin neo-chamber rock, but categorization seems blasphemy for music so original and provocative. Everything about the album is remarkable, up to and including the surreal sleeve art work and font type face which takes pondering to decipher. I can't wait to hear what comes next from Labirinto...
Contact: www.labirinto.mus.br
The Neat - LOSING WHAT YOU NEVER HAD (CD)
Music Sample <TheTruthMP3>
In 1966 music was more simple, contained lots of chiming guitars, harmonies, introspective lyrics written by artists searching for meaning in their lives, and playing as if their lives depended on making music. The Neat from PDX have been playing around for a while and front man Shane McCauley has finally made his musical statement on their first album. The songs universally fall into the power pop mold, done in a retro-futurist mode with Rickenbacker chords front and center propelled to new heights by the hard charging Neat rhythm section. It's high energy for sure, but melody and the beat are the strong point and Shane's heart on the cuff of his sleeve lyrics and vocals fill out the mix nicely. "The Truth" excerpt featured here has Sam Henry of the legendary PDX band The Wipers on keyboards. The band members now are working on other projects. Let's hope The Neat don't become a "one-hit wonder" as so many did back in the 60s...
Contact: theneat@gmail.com
Roky Erickson - TRUE LOVE CAST OUT ALL EVIL (CD)
Music Sample <GoodbyeMP3>
In 1966 I saw Roky & the Elevators in the CA Central Valley on their journey up to Haight Ashbury. They were a psychedelic shroud of sound with Tommy's weird Jug and Roky's shriek front and center. After too many LSD trips, shock treatments and a chemical lobotomy, 45 years later Roky is musically resurrected on this new studio album backed up by Austin, TX band Okkervil River. It's comprised of simple songs on guitar and voice, recorded while Roky was incarcerated enhanced by new instruments and sampled sounds and sequenced between new & old songs like "Goodbye Sweet Dreams" and "John Lawman" powerfully reinterpreted by the band. Will Sheff's amazing arrangements serve to illuminate Roky's gift of music which saved his soul. Miraculously, now all this time later he's still playing and offering everyone a chance to hear in simple, at times raw and emotional performances the living testimony of a rock and roll survivor.
Matthew Ryan - DEAR LOVER (CD)
Music Sample <TheWildernessMP3>
Matthew Ryan is perhaps Nashville's greatest unsung songwriter & indie recording artist. Over the span of 10 albums he has explored the mysteries of life, politics of passion, love, loss, death, anger and the state of things. His newest, DEAR LOVER, is one of his most powerful and sonically diverse. A recent visit to the ER seems to have brought everything into sharper focus. The delicate beauty of "Some Streets Lead Nowhere", Your Museum", The World Is..." and "The End of a Ghost Story" are in stunning contrast to the rest of the albums rhythmic energy as evidenced by "City Life', "We Are Snowmen", "PS" and the sonic guitar assault of "The Wilderness". These days master storytellers live in the margins while stars produce pre-fab product ad infinitum our cultural bankrupt as a result. Matthew's music is the real deal and may move you in ways you haven't felt in a long time.
Contact: dearfuturecollective@gmail.com
Gil Scott-Heron - I'M NEW HERE (CD)
Music Sample <www.imnewhere.net>
From 1970's incendiary musical debut "The Revolution Will Not Be Televised", to I'M NEW HERE Gil Scott-Heron has blazed a path of emotionally charged music and racial commentary no one else dared to travel. He's been addicted to drugs, in and out of prison, walking the talk and paying the price. This new album is a shockingly intimate personal detailing of his life and baring of his soul for all to hear. From the poignant acoustic title track, the searing indictment of "Me & The Devil" and the pulsing enhanced poetry of "Your Soul & Mine", "The Crutch" and "Where Did the Night Go", to the soulful jazz influenced beauty of "I'll Take Care of You" it's a haunted and haunting listening experience. Masterfully Produced by Richard Russell, the record is both a personal condemnation and testimonial by one of the great black artists and poets of the past 40 years. May he now RIP!
Watch this: http://www.youtube.com/watch?v=OET8SVAGELA
Buffy Sainte-Marie - RUNNING FOR THE DRUM (CD + DVD)
Check this Out: http://www.creative-native.com/video.php
In the late 1960's Canada contributed some great artists to the US music scene - Neil Young, Joni Mitchell, Leonard Cohen & Buffy Sainte Marie to name a few. The new Buffy Sainte Marie CD/ DVD release is a far cry from her early Folk records. It's Native American electronica mixed with exotic folk tinged ballads and topical songs ranging the spectrum of sound. The pulsing synthetics, percussion and chants on the first three tracks leave your body throbbing, while "Too Much is Never Enough" & "Easy Like the Snow Falls" with the catchy chorus of their majestic melodies will have you singing along. Her version of "America the Beautiful" enhanced by new lyrics she wrote will give you the chills. A DVD documentary on her incredible life, musical career & the work she's done founding the Nihewan Foundation is a wonderful accompaniment to this great album.
Glen Delpit & the Subterraneans - LEAN TIMES IN THE LAND OF PLENTY (CD)
Music Sample <WritingontheWallMP3>
Glen Delpit ended up in the Central California San Joaquin Valley by way of New Orleans. He's played music rooted in the Blues and Folk there all his life . He formed his band The Subterraneans in the 1990's, and their three albums to date stand up tall alongside some of the rich and more famous Alt-Americana bands of today. The new one LEAN TIMES... features a veritable history of his musical influences from Appalachian, to Bluegrass, Bayou and Deep South with at times an early R&B vocal inclination a la Van Morrison. In this land of plenty & too much of everything the music of this heartfelt handcrafted album stands out.
Contact: http://www.glendelpit.com
Electric Orange - KRAUTROCK FROM HELL (CD)
Music Sample <SundosMP3>
The first Electric Orange album that came out in Manikin Records in 1993 was their definitive work, until now! The new one, KRAUTROCK FROM HELL, has to be considered right up there with their debut. Dirk Jan Muller and Dirk Bittner are the mainstays of the band, and the space rock groove they conjure up on this album is a real blast of classic cosmic 'strum und drang' combining dense keyboards, powerful rhythm section and celestial guitar excursions to psychodelic effect. Set the controls for the heart of space...
Contact: www.sulatron.com
Robert Rich - YLANG (CD)
Music Sample <FirstRainMP3>
Robert Rich gained renown for his "sleep concerts" back in his college days and his deep catalog since has been diverse and filled with exotic delights. His new one YLANG, is my favorite album of his, which is saying something. The compositions are exotic and worldly, while the ebb and flow of rhythmic synthetics, exotic percussives and sonic embellishments fill out the musical spaces between of the various themes beautifully. Cerebral and magical, you will find yourself listening again and again many times over.
Contact: www.robertrich.com
Forrest Fang - PHANTOMS (CD)
Music Sample <LittleAngklungMP3>
Forrest Fang has been around since the early 1980's creating electronic tapestries filled with electronic soundscapes and acoustic spices. With PHANTOMS he has hit the mark perfectly and created a magical sacred music work that conjures up the spectre of Popol Vuh's early synthetic works. Hints of "Vuh" and echoes of "Aguirre" haunt the melodies and in habit the margins of the ethereal sonic tapestries he creates on several tracks. Whether intentional or not, this feels like, and is, an homage to the late, great Florian Fricke. Those who knew and loved his early work should be captured in the spell of this album. His music is "systematic" at times, this album feels like it comes from the heart.
Contact: www.forrestfang.com
Paul Speer & Paul Lawler - WONDERS (CD)
Music Sample <KrakatoaMP3>
Here we have a true super-duo of modern musical composers. Paul Speer has been around for going on 25 years and broken into the mainstream collaborating with Queensryche drummer Scott Rockenfield on the Grammy award nominated TELEVOID and prog-rock opus HELLS CANYON. Paul Lawler is one the UK's leading electronic adventurists. Their teaming up with vocalist Satine Orient on WONDERS is both wonderful, and sophisticated musically. It pulses electronically, the rhythms sections propel the music which is full of rich melodies, and the arrangements overflow with powerful instrumental interplay. This is a great album!
Contact: www.paulspeer.com
Ramp - DEBRIS (CD)
Music Sample <SkeletalMP3>
Of all the German electronic "bands" ['ramp] (in fact, one Stephan Parsick), stands out as one of the most conceptually unique and electronically powerful German synthetic music experiments. Their "doombient" sound is literally suffocating in its densely sculpted and deeply subsonic vibrations. In some sense ['ramp] seems gene spliced from Lou Reed's METAL MACHINE MUSIC and inhabited with a primal pulse that pounds and pulsates relentlessly giving it a living breathing energy that at times overwhelms your system. Beyond ambient, it's more like the sound and fury of the future, after environmental pollution has been totally unleashed and the air we breathe has become saturated with sonic DEBRIS that makes us dizzy in the head. Warning - listening to this on headphones is not recommended.
Contact: stephen@parsick.com
Kraan - DIAMONDS (CD)
Music Sample <SoulMP3>
Some bands grow old and can't conjure the musical magic anymore. Kraan is not one of them. They were never prog-pomp or spaced out electros, but made music with lots of heart (great melodies) and a pumping beat (bass/ drums) that got under your skin. They've kept making albums and doing tours all these years and this brand new release, DIAMONDS, overflows with their patented mix of intertwining bass/ guitar and beats that propel the various tracks in different directions. The bands musical mixture after all this time is still infectious, loose, enjoyable and indeed timeless.
Contact: www.bassball.net
Dieter Moebius - BLOTCH (CD)
Music Sample <MobiBlotchMP3>
Cluster was (is) still one of the German greats musically. They just released an incredible new album last year, and now comes a brand new solo by Mobi. The album is mind-bendingly adventurous, filled with layers of loops/ fractured beats and dense atmospherics. He always made the effectual bits for Cluster to go along with Achim's quirky melodies. This time out he really comes up with some amazing sounds and more than a few harmonic ideas of his own that will linger in your heed long after the album is done. BLOTCH makes for a thoroughly enjoyable and provocative listening experience.
For more Info: www.nepenthemusic.com
Eskaton - 4 VISIONS (CD)
Music Sample <SanzuMP3>
Back in the day Eurock released this album on cassette only. This brand new reissue has been totally re-mastered and almost 30 minutes of previously unreleased music has been added. The result is one of the best Zeuhl inspired releases I've heard over all these long years. The four original tracks are bone crunching and rock solid, the 4 previously unreleased tracks add spatial ambience and instrumental fireworks and the new mix fleshes the album out dynamically so it literally sounds like it was produced today. The "new" 4 VISIONS will reach out of the speakers and grab you more today than it did way back when. The band is no more, but this new reissue guarantees their musical spirit will live on!
Contact: www.soleilzeuhl.com
One Shot - REFORGED (CD)
Music Sample <OneShot33MP3>
REFORGED is a reincarnation of the very first One Shot album recorded back at the end of 90's. It's been re-mixed and re-mastered with a bonus track added from the original 90 minute recording session. The result is an incredibly more wild and raw album than the original filled with the bands most fierce and adventurous playing. The studio sheen from before is gone, replaced with the incredible instrumental rhythmic rumbling thunder and lightning strikes of guitar that creates a man made sonic storm that leaves you plastered against the wall as the last notes fade out. This is One Shot's definitive musical statement!
Contact: www.soleilzeuhl.com
Xing Sa - CREATION DE L'UNIVERS (CD)
Music Sample <Feu2MP3>
Xing Sa has made a concept album quite like any other. As the title implies this is nothing less than a sonic imagining of the "Creation", and as such it truly casts a powerful musical spell. The band (a trio) use keyboards, bass, drums that are enhanced by three guest musicians on voice, Chau gongs and atmospheric saxophone. Each of the 6 pieces are subdivided into unique thematic segments all of which combine into one powerful conceptual whole. At times atmospheric and cerebral, then alternatively powerfully intense, CREATION DE L'UNIVERS is quite anything I've heard before & makes for fascinating listening.
Contact: www.soleilzeuhl.com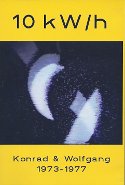 Michael Thomas Roe ~ Kluster '09 ~ Konrad & Wolfgang
Music Samples <MTR02MP3> <BlaBla02MP3> <kWh04MP3>
Konrad Schnitzler & Friends
It seems like the 1980's again when Konrad Schnitzler was releasing an album every other month. Some were great, others not so... The 3 releases here range the spectrum of experimental EM synthetics and treatments.
BRAIN is a striking sonic conglomeration of rhythms, beats & melodies filled with ambient passages and explosive sounds. It's composed by MTR, a member of the current Kluster International creative team. A highly interesting and provocative work it evokes the best of KON past.
BLA BLA BLA by Kluster 2009 consists of each person, MTR, KON and Masato Ooyama, recording his voice onto a single CD with the members mixing the recordings and adding effects (echo, delay and processing). Done in 3 different languages, the words are audible at times, but just as often buried in effects and distortion as well. The effect is otherworldly, even making for captivating listening at times.
10 kW/h is a blast from the past of klassik KON overkill - 10 CDs + a USB drive w/ an 11th kW/hour of added electronic impressionism. The original Kluster team of Kon + Wolfgang Seidel recorded the material circa 1973-1977 so the sound is vintage Kluster evoking the heady days of Berlin avant-gardism. If you've still got any brain cells left unscrambled after all these years this LTD. ED. of 150 may well obliterate them with the maelstrom of surreal electronic strum und drang it conjures up.
Contact: mthom@mindspring.com.com

Miguel Noya - BALLROOMS ON THE MOON (CD)
Music Sample <MiguelNoyaMP3>
Miguel Angel Noya was one of the first Latin American keyboardists Eurock worked with back in the golden age of progressive/ electronic music. He began composing 30 years ago and his first album GRAN SABANA was featured 25 years ago. For the past 20 years he has led the Venezuelan band Dogon who made several interesting records of electro/ rock fusion. BALLROOMS ON THE MOON is his brand new release which offers up all of his musical gifts in one great package filled with melody, layers of rhythm/ counterpoint, thematic developments and dynamic arrangements as well as ambient atmospherics. Miguel's music is far more than just another recycling of Euro EM. It's great to hear from him again.
Contact: etnoneuro@hotmail.com
Klaus Schonning - FLOW (CD)
Music Sample <KlauSchonningMP3>
FLOW is the 22nd album by Denmark's pioneer of EM who released his first album LYDGLIMT in the late 1970's. All along Klaus has created a distinct and unique hybrid of sounds using a diverse range of instruments always with electronic at the forefront. His first 4 releases are classic of dynamic/ melodic rhythmic electronics. The 4 volumes of his SYMPHODYSSE series are powerful neo-symphonic creations. His early 2000 releases - STARS IN THE NIGHT, INVISIBLE WORLDS & FAIRYTALES conjure up visions of synthetic magic and powerful synthetic visions with each listen. His brand new album FLOW combines all the above elements into an adventurous and beautiful electronic tapestry that is quite unlike anything else you've heard.
For More Info: www.musicventure.dk + www.schonning.dk
Mythos - GALLERY CONCERTS (CD)
Music Sample <MysticauroraborealisMP3>
Mythos led by Stefan Kaske made one of the all time great Cosmic German LPs released in 1971 on the OHR Records label. Remarkably up to this day Stefan has continued creating an incredible array of electronic music albums in a variety of styles under the moniker Mythos all of which offer myriad synthetic ;listening delights. His 2001 release THE MODERN ELECTRONIC KAMASUTRA is an unheralded masterpiece. Most recently his SURROUND SOUND OFFENSIVE release and brand new GALLERY CONCERTS CD establish Mythos as one of the most creative EM concepts to have survived creatively intact all these long years. Recorded nonstop directly form the main mix the combination of synthe, vocoder, flute & electronic bagpipes is not only unique, but refreshing listening in the EM saturated age.
For More Info: www.mythos-music-berlin.de + http://www.mellowjet.de
Ax Genrich - AXYMORON (CD)
Music Sample <DalaiLhamaMP3>
The group Guru Guru was one of the true monster power trios in rock history. In its original incarnation - Neumeier, Trepte & Genrich - they made 3 albums filled with some of the most lysergic music you'll hear anywhere. After Ax left the Gurus he recorded several solo albums, then formed his own trio Rif, later The Rockin' Daddies, and more recently Psychedelic Monster Jam w/ Mani and super-psych monster producer and bassist Dave Schmidt. This compilation features music by all of his incarnations as well as unreleased material, all of which lets him showcase his diverse guitar chops in wildly diverse ways.
For More Info: www.sireena.de
Uli Trepte - PORTRAIT (CD)
Music Sample <SpaceboxMP3>
Uli Trepte was one of the true pioneers of experimental Krautrock who never sold out to convention. He kept doing his thing until he succumbed to cancer recently. His work with the Guru's, Faust, Kickbit Information, Spacebox & Move Groove contain the essence of his constant spirit and devotion to exploring new ideas musically. In the history of German rock the Spacebox albums stand out as totally unique. The later, more rhythmic Move Groove records channeled the essence of Hendrix blues and the jazzy Beats creating in the process a musical alchemy that transcended decades in time. This retrospective CD offers many fine examples of that. I'm sure Uli is still jamming up stairs, as sometimes I get this strange sound in my head that tweaks my face into a small smile remembering the long years he and I "kept the faith" together musically.
For More Info: www.sireena.de
Johannes Schmoelling - A THOUSAND YEARS (CD)
Music Sample <1000TimesMP3>
One of the great joys of doing Eurock is hearing each new album released by Johannes Schmoelling. During his period with TD that bands music literally was reborn again due to his contributions. His solo career as well has been filled with diverse, imaginative amazing electronic "music". A THOUSAND TIMES is no exception as the exotic synthetics, strong melodic moments and creative arrangements fusing piano, synthesizer and effects are masterful. If you are looking for endless listening pleasure and creativity at its best, this is it.
For more Info: www.johannesschmoelling.de
FSP/ Brendan Pollard/ Hashtronaut - TIME OUT OF MIND (CD)
Music Sample <OptionCMP3>
This collaboration is a virtual supersession of leading Euro EM musicians. Marcel Engels and Ruud Heij have released a score of great Free System albums. Brendan Pollards ROGUE ELEMENT release was an all time EM classic. Here they team up with Michael Daniel (aka Hashtronaut) who does amazing things with his glissando and Fender Strat guitars. The musical result is a supersonic, powerfully rhythmic set of four tracks that ebb, flow, rumble and explode musically into an intoxicating EM listening adventure.
For more Info: brendon.pollard@ntlworld.com
Zao - ETHNIC 3 LIVE (CD)
Music Sample <Ethnic8MP3>
Among the ranks of French legendary bands ZAO is right up there with Magma. Yochk'o Seffer and "Faton" Cahen have made more great music over the years than almost any other French artists. Here they team up with percussionist extraordinaire Francoise Causse to create ETHNIC-3 LIVE, a fantastic blend of jazz fusion and ethnic world vibes. If you want to hear truly great maestros at the top of their game this album offers that. Musically it's a magical whirling dervish of exotic, ethnic sound.
For more Info: www.musearecords.com
Jeffrey Koepper - QUADRANTEON (CD)
Music Sample <Quadranteon2MP3>
This is Jeffrey Koepper's sixth album in six years. Over that time span his work has been getting more powerful and tuned into the classic Berlin School vibe of the early 1970's. QUADRANTEON is in effect a four part concept album that is linked sonically by the powerful sequences he creates on the Sequential Circuits Pro-1. Musically he alternates these with a series of powerful melodies and incredibly dense ambient movements and effects. The combined result is spatial and incredibly intense at times.
For more Info: www.jeffreykoepper.com
The Tangent Project - SURFACE (CD)
Music Sample <Surface3MP3>
The Tangent Project, an East Coast electronic duo is composed of Jeff Coulter (electronics) and Harrison McKay (guitars). They have a couple previous CD-R's, one recorded on Chuck Van Zyl's Stars End radio show in Phila, PA. The music they make fits that bill perfectly. Coulter's extended spacescapes ebb, flow and pulsate, while McKay's guitar lines weave a laser-like web of elaborate textures throughout the mix.
For more Info: www.tangent-project.com
Joachim Roedelius - OFFEN TUREN (CD)
Music Sample <OffenTMP3>
Joachim Roedelius has recorded many albums over the years and his music has incorporated into it many different tones, timbres and styles. This 1982 LP has never been released on CD. Beautifully re-mastered and heard again today it is a revelation. Virtually all of Achim's musical ideas are on full display - densely ambient, quirky/ eclectic melodies and liltingly beautiful neo-classic landscapes. All combined it is a shear listening delight filled with quark, strangeness and charm.
For more Info: www.nepenthemusic.com
Krautrock - COSMIC ROCK & IT'S LEGACY (BOOK)
KRAUTROCK traces the history of this genre, both artistically and politically, profiling key figures and bands such as Ash Ra Tempel, Popol Vuh & Neu!, as well as highlighting lesser known acts such as Wallenstein, Deuter & Xhol Caravan. Through highly informed essays from leading writers in the music industry, KRAUTROCK provides a definitive commentary on the scene. Including detailed discographies of all the bands featured and a timeline sighting important political and social events that shaped the ethos of krautrock artists. KRAUTROCK is an indispensable guide to the movement illustrated with vibrantly unique artwork from album covers, gig posters, memorabilia as well as unseen photos from landmark concerts and visual documentation of this period in German music.
Klangstorm - BRAINWASHED (CD)
Music Samples <Klang1MP3> <Klang2MP3>
Klangstorm are back together and have recorded one heck of a postscript of post rock to top off the first wave of their career. BRAINWASHED contains 6 tracks of found sound and guitar fireworks laced together by various sonic exotica. Their sound still has a Can vibe as strong rhythm section and guitar pyrotechnics combine for a roller coaster ride of free associated experimental rock improvisation.
Luis Paniagua - EL CIELO EN LA TERRA (CD)
Music Sample <LuisPaniaguaMP3>
The brand new album by Paniagua finds him joined by master violinist Farran Sylvan James and the musical result is a fusion of soaring sacred melodies. Luis mastery of over a dozen ancient music instruments and Farran's fluid, soaring string solos along with tonal colorations literally conjure up an beautifully transformational listening experience.
The Luminaries - FORTYTHOUSANDPIECES (CD)
Music Sample <LuminariesMP3>
The Luminaries were formed from the ashes of the late great Metabolist in 1987 and sadly only released just one album. Now 18 years later they have reincarnated themselves musically and their 2nd release will remind you of the thrill of a new album back then when it filled your head with the strum und drang of guitar and bone crunching rhythm section exploding. FORTYTHOUSANDPIECES is that "beast" of a record, which may just make you feel young all over again
Oculo Rapido - ANALOG PLANETFALL (CD)
Music Sample <AnalogPlanetfallMP3>
Doktor Bob (creative nom de plume Oculo Rapido) creates the sonic architecture for the Eurock LIVE Podcast. ANALOG PLANETFALL is his first album release, a powerful ambient space effort full of deep dark undulations and surging currents of dense synthetics that will fry your synapses. "A stunning example of doombient sound..."
For more Info: www.Amazon.com
Robert Jan Stips - ROND (CD + PAL DVD)
Music Sample <RJStipsMP3>
ROND is the brand new solo release on DVD + CD by RJ Stips the main man from Supersister. Many of the bands "hits" and some new material are performed beautifully by Stips alone on the keyboard. A private release by RJ it's packaged in a hard slip cover box w/ Dbl digipak and cool, quirky artwork.
Embryo - FREEDOM IN MUSIC (CD)
Music Sample <EmbryoMP3>
40 years later Christian Bruchard and Embryo keep making some of the most original and adventurous world music fusion on the planet. This 2008 recording contains their latest work which is unlike anything else you'll hear anywhere.
Galloping Wonder Stag - INFINITE ASIA (CD)
Music Sample <VCSSZMP3>
The music of VCSSZ explores the realm of music as ritual as did VHK, but from the perspective of channeling the sound and spirit of the Hun Magi who ruled the Steppes during the Bronze Age. Into this cosmology Atilla incorporate the essence of Bela Bartok and the resulting music is absolutely unique and unbelievable powerful. Thundering percussives create ceremonial rhythms, that combined with multi-instrumental strings and winds create a cosmic hybrid of folk fused with modern "rock" energy.
The American Music Compilation (CD)
Music Samples <JMartzMP3> <DrWMP3>
Music Samples <RBoneMP3> Music Sample <AnodeMP3>
In the 1980's Eurock released an LP that featured Jasun Martz w/ Eddie Jobson, Doctor Wize, Richard Bone and Anode. Today re-mastered by Jasun, you will hear in amazing sound quality, music featuring neo-chamber piano/ wind & violin, electronic juju, industrial synthetic mini symphonies and dynamic ambient soundscapes. Then and now, it still contains some of the best in American experimental music.
Human Being - LIVE @ THE ZODIAC 1968 (CD)
Music Sample <HBeingMP3>
It was the Summer of 1968 in Berlin. Conrad Schnitzler, Boris Schaak, Hans Joachim Roedelius and many other "musicians", artists, created live "happenings" in the Berlin Zodiac art center. The result was the first "electronic" (and other sounds) experimental music from Berlin. This is that event captured on tape, re-mastered for CD. The world has never the same again afterwards.
For more Info: www.nepenthemusic.com
Cluster - QUA (CD)
Music Sample <ClusterQUAMP3>
Achtung! Here we have at last an album of new music by Cluster. Their first studio release in over 13 years. QUA is a dynamic 17 track electronic extravaganza that combines the off beat rhythms, sequences and effects of Mobi with the lilting soundscapes and ethereal melodies of Joachim. Still all these years later their music sounds fresh and new today and is literally as good as anything they've done in the past.
For more Info: www.nepenthemusic.com