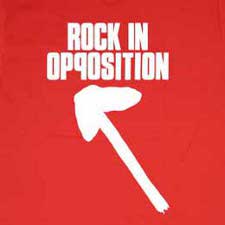 euroRock in Opposition
Rock began In Opposition to mainstream culture.
The metamorphosis from (black) race music into white rock & roll shook the very foundations of society. It was an ungodly amalgamation of the blues from the plantation fields, jazz and poetry in bohemian enclaves, injected with country folk. Ultimately, it was all bastardized by white boys in US garages making noise. Later it made its way across the ocean to be copied by musicians everywhere. The next step in the US during the late 1950s, early 60s was a regionalized, independent scene consisting of indie labels and artists, followed by contract songwriters (the Brill Building bunch in NYC), musicians (the Wrecking Crew in LA) and promoters, aka, hit men, paying DJs to play the latest Picks to Click on AM radio and make them Hits.
It was not a corporate, commercial enterprise until the do-your-own-thing, man psychedelic 60s, when in November 1965; Jefferson Airplane sold out and signed a recording contract with RCA Victor for a previously unheard-of advance of $25,000. That ushered in the era of sex, drugs and the rock for profit and big business. The mode of music became revolutionized, and ultimately co-opted as corporate record labels began signing anyone up who could play an instrument, or not, and hyping it to make millions. The commercial record business literally exploded and FM radio hit the airwaves.
If it wasnt for the music, I would have said goodbye a long, long time ago
~P.F. Sloan
I began to immerse myself in rock & roll at the age of 10 (too young to know it was a euphemism for having sex in the back seat of a car). I bought my first record (by Conway Twitty) in 1958. I watched American Bandstand religiously and spent many a summer night staying awake late listening to 50,000-watt KOMA, out of Oklahoma City, or Wolfman Jack broadcasting from 250,000-watt border blaster, XERF-AM just across the line in Mexico.
In a little more than a decade my cultural horizons made a quantum leap. My musical journey went from Its Only Make Believe to Freak Out and Set the Controls for the Heart of the Sun, followed by Tanz Der Lemminge, Tago Mago, Plastic People of the Universe and beyond. From playing my first rock record in my fifth grade music class, to programming a Eurock FM radio show in 1970, I travelled the cosmic airwaves for what in retrospect now seems like little more than a heartbeat.
At the outset of the 1970s, I was encouraged by Greg Shaw, the Godfather of BOMP rock-zine fandom, to create Eurock Magazine and write about my passion, the newly emerging Euro scene of experimental and space rock bands. Within 5 years, I had also collaborated in the creation of two pioneering US Import Distributors - Intergalactic Trading Company & Greenworld Distribution/ Paradox Music Mailorder. European Rock & the Second Culture & Eurock and Music & Second Culture Post Millennium are both now available worldwide in print format as books or eBooks from Amazon documenting that story. They reprint all the original magazine interviews and feature articles, along with more recent Eurock pieces chronicling my 40+ year musical journey.
The expansive contacts made through all my various endeavors enabled me to facilitate independently importing many new experimental bands from around the world on a large scale, via Eurock. I introduced countless International artists and labels into the US market, from Europe, South America, Mexico, Japan, and even became known behind the Iron Curtain as the man who broke the Soviet blockade. I also launched one of the first US indie labels focused on releasing material from the Euro scene, ultimately expanding to artists from Japan, Russia, and beyond. The Eurock labels extensive discography today stands at 70+ productions.

Art is not a mirror held up to reality, but a hammer with which to shape it
~Bertolt Brecht
When the band Henry Cow left Virgin Records and began Rock in Opposition (RIO), I was in touch with Chris Cutler and initially helped distribute most all of the original founding bands in that collective. Eurock promoted and distributed all of their records, and the magazine printed the original RIO documents.
Rock In Opposition was not conceived to be a social or political organization, but more a musical collective that served as an intervention into rock culture encouraging free expression, experimentation and distribution. Chris Cutler and the band Henry Cow were the primary instigators of the original RIO collective. They had a political consciousness, sometimes present in their music. However, if RIO was political, it was only in the sense that it actively opposed the business of music as usual, which served primarily as a market mechanism to generate profit, producing and marketing music for mass consumption.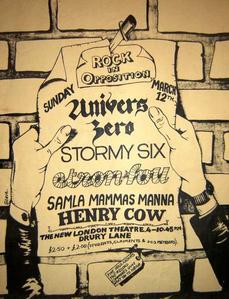 The original RIO collective staged their initial concert on March 12, 1978 at the New London Theatre. It was promoted as Five Rock Groups The Record Companies Dont Want You to Hear. After that first concert, Henry Cow disbanded. The collective subtracted one, and added 3 new groups to their ranks: Art Zoyd, Art Bears (featuring former members of Henry Cow) & Aksak Maboul (from Belgium).
A second RIO festival, took place between April 26 & May 1, 1979, at al Teatro dell'Elfo in Milan, Italy where all seven groups performed. At that concert, discussions about philosophy and future activities led to the collective breaking up. Four further RIO festivals took place in the UK, France, Sweden and Belgium, but RIO as an organization ceased to exist around 1981.
A single spark can start a prairie fire
~Mao Tse-tung
The RIO collective was no more, but the world music scene was undergoing seismic changes all over and Eurock chronicled that process. In France, Giorgio Gomelsky, along with Magma, in the early 1970s had created an underground circuit for bands to play all around the country. Gerard Nguyens pioneering French Atem Magazine & Atem Records excelled in promoting the French scene. Gerard released the early albums of both Univers Zero & Art Zoyd. Eurock first promoted and distributed them in the USA.
In Czechoslovakia, members of the Plastic People of the Universe were arrested by the government and jailed. The tapes for their first album, Egon Bondys Happy Hearts Club Banned, were smuggled out of Czechoslovakia and released in France by Jacques Pasquiers SCOPA Invisible label, distributed in the USA by Eurock. Subsequently, their musical social manifesto, The Hundred Points was also smuggled out and released by Eurock in the USA. The PPU survived and ultimately toured the USA. The band themselves was not overtly political, but in fact did serve as catalyst for the Charter 77 Human Rights movement, which ultimately led the overthrow of the Czech communist government and creation of the new democratic Czech Republic, headed up by Vaclav Havel.
Later in the 70s, Giorgio relocated to NYC and staged the ZU Manifestival in 1978 featuring Fred Frith, Chris Cutler, Daevid Allens NY Gong, Yochko Seffer, Bill Laswell, Glenn Branca & many more. I flew to NYC for 3 days and stayed with him. The next year he took his rock caravan on the road and played a series of dates as he made his way out to LA where I was living at the time. In 1979, Giorgio landed in LA for the LA Manifestival, which featured some of the NYC cast, along with Japans Far East Family Band and various other LA experimental bands.
The seeds of opposition to the musical status quo were also germinating in other parts of the world. In Germany, Gerhard Augustin, co-host and co-founder of the German Rock TV program The Beat Club, staged a musical coup getting Amon Duul 2, Can & Popol Vuh signed to Liberty/ United Artists Records. Meanwhile journalist Rolf Ulrich-Kaiser gave birth to OHR Music releasing the first albums of Tangerine Dream, Ash Ra Temple and Klaus Schulze. Schlager was overthrown; Krautrock became Germanys music of the future.
Down in Mexico the times were also a-changing. Carlos Alvarados Via Lactea, the band Decibel w/ Walter Schmidt, Voldarepet w/ Arturo Meza, Oxomaxoma w/ Jose Alvarez & Arturo Romo, along with Nazca a/o were at the forefront of a new electronic, experimental rock scene that was a radical break from Mariachi. In 1979, Mexico City staged its own Rock in Opposition Experimental Music Festival Una Alternativa Para Los Lunes.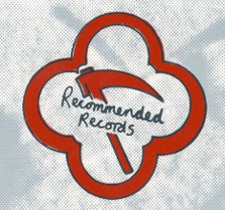 The legacy of RIO was kept alive in the UK as Chris Cutler founded Recommended Records in late 1978, which continues today as ReR Megacorp. RIO, the music, still exists in the form of occasional festivals. After a long hiatus, in April 2007, the first in a series of RIO Festivals took place at the Maison de la Musique de Couverte in Carmeaux, France. A second concert by RIO France took place in September 2009, and a third RIO reunion festival took place in September 2010. The latest RIO Fest 2012 is set for 3 days - Friday September 21, 2012 - Sunday September 23, 2012 at Cap Decouverte/ Maison de la Musique 81400 Blaye-les-Mines, France.
Todays music scene is a different animal. There are still bands around the world making creative music without purely commercial intent. The internet both facilitates their existence, and to a great degree consigns them to needle-in-a-haystack oblivion. In the real world, indie labels, music stores, a viable distribution network and counter culture ethos are withering, even major label record companies are dying on the vine. Technology dominates. The brave new world centers around online content delivery systems - iTunes, Amazon and free downloading. Coming soon to a computer near you is content control by governments and ISPs as well. Todays entitled generation has little concern for, or interest in opposition. They dream of mass consumption, at will, for little or no charge. Multi-national corporate control of finance and entertainment, along with the new information technology has irreparably warped the cultural paradigm.
Marshall McLuhan predicted the creation of mass media manipulation in his 1964 book Understanding Media, The Extensions of Man & 1967s The Medium is the Massage, An Inventory of Effects, offer fair advanced warning. In 1966, he talked of the creation of the Internet and its lifestyle changes, the concept of a global village, later twitter & more, envisioning its substance and impact:
All media work us over completely. They are so pervasive in their personal, political, economic, aesthetic, psychological, moral, ethical, and social consequences that they leave no part of us untouched, unaffected, unaltered. The Medium is the Massage. Any understanding of social and cultural change is impossible without knowledge of the way media work as environments. All media are extensions of some human faculty--psychic or physical.
The nine bands, which made up the original RIO collective, came from five different countries and were among some of the many great bands of that golden age. They were part of a time when music and culture literally expanded and exploded. As Plato had postulated, everything changed. Musical codes carried on the wind, spread to all corners of the world, creating an International language that inspired everyone.
My role was admittedly secondary to the music, serving as cultural historian & journalist documenting that alchemy of creation, which resulted in a Second Culture. I was a propagandist, and at times a catalyst. I was fortunate to be there in the beginning, and to have lasted. I truly got by with a little help from my friends, I still do. Eurock continues today as a Webzine, weekly radio program, reviewing, interviewing & writing about music old and new.
The Beat goes on,
-Archie Patterson